April 3, 2023
Termites Have Already Started Swarming In Parts Of New Jersey
It is that time of year again, folks. Time to be mindful of termite swarms, that is. It will not be long before the reproductive members of existing termite colonies will take off in order to find mates and establish new colonies. Actually, termite swarms have already happened in New Jersey. Just a week or so ago on a warm Sunday afternoon in March multiple homeowners in Morganville and Southern Jersey reached out to Arrow after observing swarms on their properties. Since it's only a matter of time before the warmer weather sticks around throughout the state, we thought it a good time to give a refresher on termite swarms.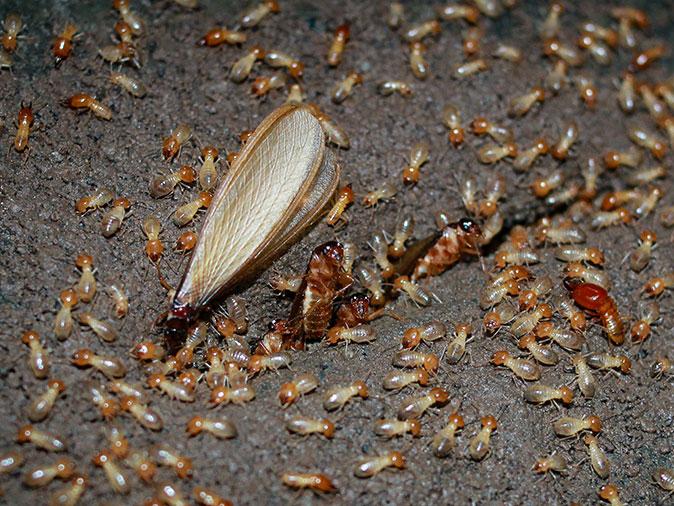 What to do if you see a termite swarm or suspect a termite infestation
If you've noticed termites swarming on your property or if you suspect that you have an active termite problem, it's important to act quickly to minimize the damage. For accurate termite identification and treatment, contact Arrow Pest Control!
Why termites swarm
After a termite colony has reached capacity, it is ready for the winged reproductive members (both males and females) to fly away to find mates and start new colonies nearby.
The location of a termite swarm is very important
One of the most important things to note during a termite swarm is where they are swarming from. If termites are swarming inside, termites are actively infesting your home and immediate attention is required in order to stop and prevent termite damage to your property. If you witness a termite swarm outside, it does not necessarily mean you have an existing termite problem BUT you should rule it out by scheduling a termite inspection.
What to look for during a termite swarm
Flying termites
Swarming termites, also called alates, have wings and are often mistaken for flying ants. However, there are a few key differences between the two. Check out the differences in this blog post,

Flying Ants Versus Swarming Termites In New Jersey

.

Discarded wings


After flying termites mate, they shed their wings. When this happens, property owners often find discarded wings near windows, doors, and other entry points.
Other signs of a termite infestation
If you haven't witnessed a termite swarm on your property but are slightly concerned that these wood-destroying insects are infesting your home, look for these signs:
Mud tubes


Subterranean termites do not do well with prolonged exposure to sun, it dries them out. Instead, they build mud tubes to travel from their nest to a food source (which could be your home). Look for these tubes along the foundation as well as in crawl spaces and basements.

Wood damage


Unlike

carpenter ants in New Jersey

that simply tunnel through wood to create nesting galleries, termites feed on wood. This can cause extensive damage to structures. Look for signs of wood damage, such as hollow-sounding wood, tight-fitting windows and doors, bubbling or peeling paint, or sagging floors or ceilings.
How Arrow eliminates the termite threat for NJ homeowners
Providing the best termite control in Morganville, Paramus, and communities throughout our multi-county service area, Arrow Pest Control exterminates termites using America's #1 termite defense product, Termidor ®, and that's only after we've completed a thorough termite inspection and confirmed activity.
In addition to our stand-alone termite control, our locally owned and family-operated pest control company also offers home pest control services that include termite protection! Check out our Arrow Premier plan below or give us a call to discuss your situation.
Arrow Premier
If you're looking for a program that protects your home and family from common household pests PLUS termites and other wood-destroying insects, we recommend Arrow Premier. With this program, you get quarterly pest control and a wood-destroying insect program in one package!
Protects your home all year long.
Consists of full interior and exterior inspections and treatments.
Covers your entire property* including the attic, mailbox, play set, shed, and fence.
Includes a certified termite inspection and ongoing termite control.
Pests targeted with Arrow's Premier includes cockroaches, silverfish, spiders, earwigs, clover mites, millipedes, centipedes, crickets, ground beetles, boxelder bugs, ants (including carpenter ants, pharaoh ants and acrobatic), fleas (inside only), pillbugs, sow bugs, fruit flies, stored product pests, bees, wasps, hornets, carpenter bees (no higher than 10ft), mice, and rodents PLUS termites
*If you have a pool house that requires service, pricing would increase based upon the size of the structure.
Starting at
Program Price Calculator
Move the slider left to right based on your homes sq foot size for an estimated cost for services.**
**an initial set up fee will apply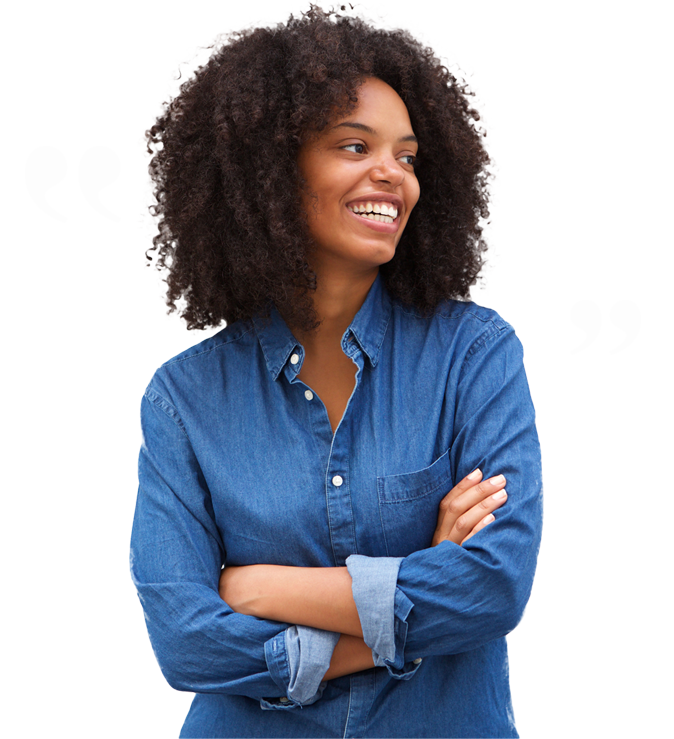 Testimonials
"We've been using Arrow for the last 4 years. We have a monthly plan, so they come and service the interior and exterior regularly. We can also call them anytime for anything we see...wasp, wasp nests, rodents, ants, whatever...our coverage literally includes the mailbox at the curb all the way to the furthest point of our backyard fence and everything in between. All the technicians we've had, including Jason, were friendly and knowledgeable. But, Jason, goes above and beyond with his service and willingness to do more for his customers. Highly recommend Arrow Pest Control!"
Renee R.
Short Hills, NJ
Arrow Pest Control received an average rating of

5.0

out of

5

stars from

1380

reviews.
5.0
Read Google Reviews
Request Your
FREE

Estimate

Schedule Your No Obligation Inspection Today
Additional Services
Our solutions are designed for even your toughest pest problems.
Don't let pests affect your quality of life, here's how we can help:
Arrow Pest Control Blog
Read the latest articles & news