February 18, 2022
Types Of Spring Pests In New Jersey
Do you watch each February with baited breath to find out what ol' Punxsutawney Phil's shadow will tell us about the arrival of spring? Hopefully not. Although this famous prognosticating critter has been forecasting six more weeks of winter or an early spring since 1887, it turns out he's really not very good at his job. Only 39% of his forecast predictions have been accurate. Whether or not this year's prediction of six more weeks of winter is accurate or not, the fact is spring will be upon us before we know it and so will the spring pests.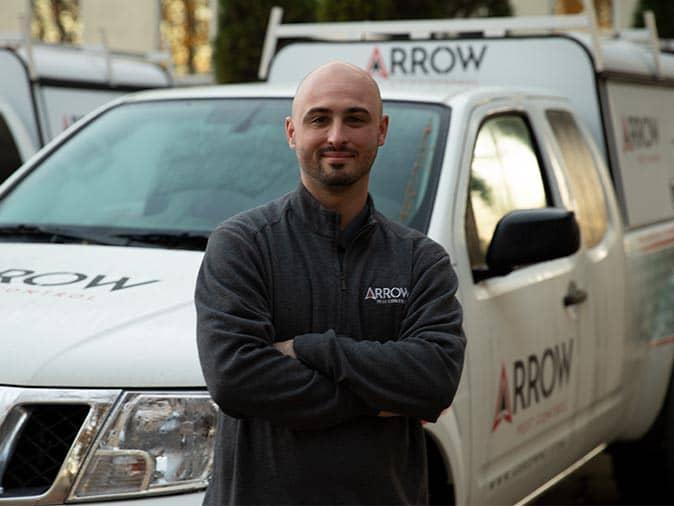 NJ pests commonly active in spring
For many insects, the transition to spring signals them to "wake up", search for food, establish nests, and start focusing on their reproduction efforts. With that in mind, let's take a look at some of spring's heavy hitters in Saddlebrook, Livingston, and Parsippany-Troy Hills as well as throughout New Jersey.
Termites
Let's start out with one of the most notorious, wood-destroying insects New Jersey residents face – termites. Though these pests are active all year (that is 24/7/365), they're not always obvious. But once spring arrives and the temperatures climb, termites will start swarming. This phenomenon can occur as early as late February or March but also take place through June into July. Really, it is weather dependent. In a blog post about termites from March of 2020, we were already noting reports of termite swarms in Middlesex County.
Types of termites
There are 45 different species of termites found in the U.S., but the eastern subterranean termite is the one New Jersey residents should know about.
Signs of termite damage
In order to identify termite damage, you must know that termite damage in New Jersey often looks like water damage and so it could be easy to miss. Signs of termite damage include, but are not limited to:
Floors and ceilings that are swelling

Wood that is buckling

Paint that is bubbling or peeling

Windows and doors that don't open easy even though they used to

Wood that sounds hollow when tapped

"Mazes" found in infested wood
How can I prevent termites?
Here at Arrow, we've been exterminating termites for more than 47 years and offer our Arrow Premier; a home pest control plan that targets termites and other wood-destroying insects as well as common house-infesting pests.
Arrow Premier
If you're looking for a program that protects your home and family from common household pests PLUS termites and other wood-destroying insects, we recommend Arrow Premier. With this program, you get quarterly pest control and a wood-destroying insect program in one package!
Protects your home all year long.
Consists of full interior and exterior inspections and treatments.
Covers your entire property* including the attic, mailbox, play set, shed, and fence.
Includes a certified termite inspection and ongoing termite control.
Pests targeted with Arrow's Premier includes cockroaches, silverfish, spiders, earwigs, clover mites, millipedes, centipedes, crickets, ground beetles, boxelder bugs, ants (including carpenter ants, pharaoh ants and acrobatic), fleas (inside only), pillbugs, sow bugs, fruit flies, stored product pests, bees, wasps, hornets, carpenter bees (no higher than 10ft), mice, and rodents PLUS termites
*If you have a pool house that requires service, pricing would increase based upon the size of the structure.
Starting at
Program Price Calculator
Move the slider left to right based on your homes sq foot size for an estimated cost for services.**
**an initial set up fee will apply
Carpenter Ants
If carpenter ants in New Jersey had ears, we're sure they would be burning right about now. Another wood-destroying insect in New Jersey, carpenter ants are not as damaging as termites but not a pest you want in or around your home all the same. Carpenter ant season in New Jersey typically runs from May through October but again, they are influenced by weather patterns.
How do carpenter ants get into my home?
Carpenter ants are attracted to wood, the more water damaged the better. Standing water, rotting stumps, and firewood touching the house are just a couple of attractants that will promote carpenter ant activity. Once these pests are on your property, they will use unsealed cracks and gaps in the foundation, open doors and windows, holes for wires and other utilities, and even tree limbs touching the roof as highways into your home.
What's the difference between carpenter ants and termites?
Both carpenter ants and termites have winged reproductive members in their respective colonies and unfortunately it can be hard to tell the difference between the two. Compare flying ants and swarming termites here.
How do I eliminate and/or prevent carpenter ants
To keep carpenter ants away from your property, try a few of the carpenter ant prevention tips mentioned in this article. We'd also recommend signing up for a year-round home pest control program that includes carpenter ant control.
At Arrow, our Home Protection Plus+ plan covers more than 30 common household pests plus carpenter ants.
Home Protection Program Plus
This program includes everything from the Home Protection Program - PLUS carpenter ant control and our termite monitoring advantage. Arrow will install a passive subterranean termite monitoring system at critical or conducive areas along the exterior perimeter foundation of your home. This system will include up to 4 in-ground subterranean termite monitoring stations. These stations will be serviced and inspected as part of your routine service.
Should the monitors indicate termite activity or termites occur within the home, Arrow will provide you with a termite treatment proposal at a 50% discounted rate, and you will be upgraded to Arrow Premier at the current prevailing rate.
Is a year-round program that provides full interior and exterior service.

Service includes a one-time interior service per year and two exterior treatments.
Covers your entire property* including the attic, mailbox, playset, shed, and fence.
Termite monitoring advantage
Pests targeted with Arrow's Home Protection Program Plus includes all the pests included in the Home Protection Program PLUS carpenter ants, pharaoh ants, and acrobat ants.
*If you have a pool house that requires service, pricing would increase based upon the size of the structure.
*Termite monitoring advantage is not applicable in over-55 communities
Starting at
Program Price Calculator
Move the slider left to right based on your homes sq foot size for an estimated cost for services.**
**an initial set up fee will apply
Ticks & Mosquitoes
Peanut butter and jelly. Biscuits and gravy. Campfires and smores. Some things just go together and while ticks and mosquitoes don't literally go together, they're both biting, disease-spreading pests that become active once spring arrives. Typically ticks in New Jersey start showing up more frequently in April whereas mosquitoes are more likely to become a problem in May. Both pests stick around through the fall and really only fade away once the temps dip and remain down.
What attracts ticks and mosquitoes?
Ticks, and deer ticks specifically, are often found in moist, humid areas, such as dense vegetation, along fence lines, and beside wooded paths.
In order to breed, female mosquitoes require water so any standing water on your property will attract these biting pests. They also escape the sun's heat by resting in tall grasses and other areas that provide shade.
How can I protect my family from ticks and mosquitoes?
Since both ticks and mosquitoes are known vectors of serious illness including Lyme disease (deer ticks) and West Nile virus (mosquitoes), we encourage our customers to sign up for the Arrow Bite Back! Mosquito & Tick Reduction program. The aim of this seasonal mosquito and tick service is to dramatically reduce the number of both pests during the months they are most active. It consists of seven monthly service visits:
One granular tick treatment in April

Five monthly mosquito and tick misting treatments May through September

A final granular tick treatment in October
Prevent NJ pests now and headaches (or bites) later this year
Pests, including the ones we mentioned above and many others we didn't, are not the company you want to keep in your house, on your property, or anywhere else for that matter. The experts at Arrow Pest Control, a locally owned and family-operated pest control company, are here to help you take on all the pests. For more information, please give us a call or simply request a free home evaluation!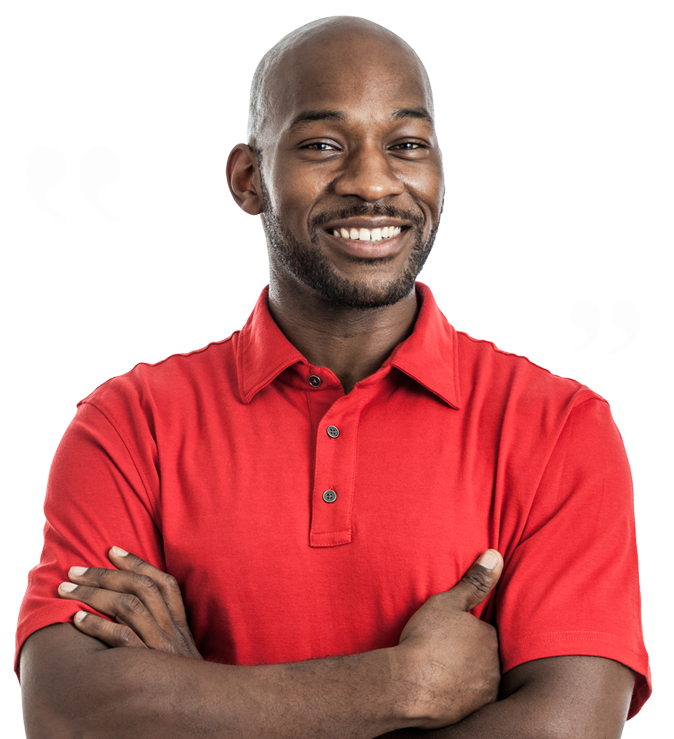 Testimonials
"I have a service plan with Arrow and use them quite often. Never disappointed, always friendly and knowledgeable and come right out and address the matter. I wouldn't hesitate to recommend them at all."
Jeffrey K.
Marlboro, NJ
Arrow Pest Control received an average rating of

5.0

out of

5

stars from

1380

reviews.
5.0
Read Google Reviews
Request Your
FREE

Estimate

Schedule Your No Obligation Inspection Today
Additional Services
Our solutions are designed for even your toughest pest problems.
Don't let pests affect your quality of life, here's how we can help:
Arrow Pest Control Blog
Read the latest articles & news