May 4, 2021
Termite Damage Uncovered During Home Remodel
On their website in March, Realtor® Magazine reported that home remodeling has surged since the COVID-19 pandemic began and while at first smaller projects were the trend, homeowners are increasingly undertaking larger remodeling projects such as creating home office spaces, changing out their floor plans, and increasing their home's overall functionality. Remodeling your home is exciting, a lot of hard work on your part or your contractor's, but still very exciting. That is, unless termite damage is uncovered during the home remodeling process…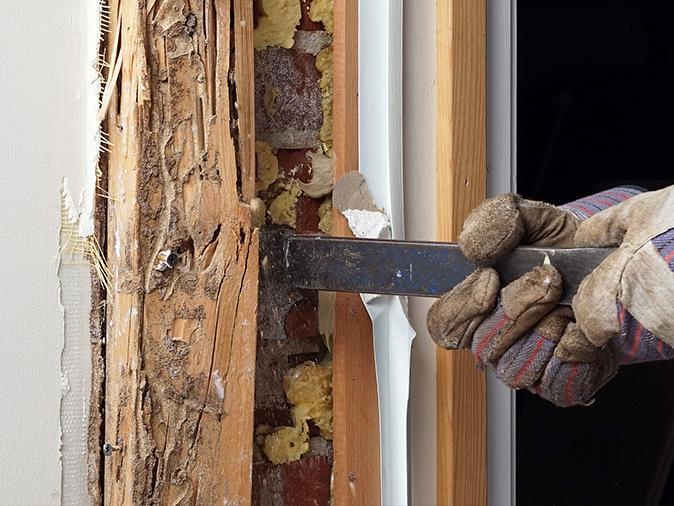 Ah yes, termite damage. It is no laughing matter but does not necessarily mean you need to panic. You see, if your home has been around for a while, there's a chance that termites stopped by to feed at some point over the years. In fact, the termite damage you've discovered may actually be old damage that the previous homeowners addressed and not an indication of new termite activity.
Now for the bad news, it could also be fresh termite damage and there's an increased risk that your home is harboring an active subterranean termite population. In order to determine which scenario is playing out in your home, you'll want to determine if the termite damage is new or old.
How to tell the difference between old termite damage and an active termite problem
Often times, old termite damage looks like wood that is crumbling or otherwise deteriorating. Wood may sound hollow when tapped on, you may notice paint peeling or bubbling, and you may also observe mud tubes around the foundation, floor joists, and support pillars. Of course, everything we just mentioned could be part of an active infestation too.
The best way to tell if termite damage is old or part of a current termite infestation is to look for live termites. Termite workers are small creamy white insects that typically avoid detection by consuming wood from the inside out. Unlike carpenter ants that tunnel in wood but forage for food elsewhere, termite workers will not be found crawling across the kitchen floor. In fact, they'll avoid exposure to air as it dries them out. That's why they travel from underground colonies to structures in the mud tubes we mentioned above. A gross yet interesting fact, mud tubes created by subterranean termites in New Jersey are made from their saliva and feces.
Winged termites swarming from behind outlets or from other places inside the house or outside are another sign of an active termite colony nearby.
What to do if you or your contractor discover termite damage or termites
At the first sign of termite damage or if you open up a wall to find termites scurrying around, please contact Arrow Pest Control. Providing effective termite control services in Chatham, Bedminster, and Millburn as well as throughout our multi-county service area, we offer FREE termite evaluations and will dispatch a fully licensed termite inspector to your home to determine whether your situation is old termite damage or an existing termite problem. Based on our findings, we'll recommend treatment if necessary.
Sign up for Arrow Premier and stop worrying about termites and other NJ pests!
Arrow Premier
If you're looking for a program that protects your home and family from common household pests PLUS termites and other wood-destroying insects, we recommend Arrow Premier. With this program, you get quarterly pest control and a wood-destroying insect program in one package!
Protects your home all year long.
Consists of full interior and exterior inspections and treatments.
Covers your entire property* including the attic, mailbox, play set, shed, and fence.
Includes a certified termite inspection and ongoing termite control.
Pests targeted with Arrow's Premier includes cockroaches, silverfish, spiders, earwigs, clover mites, millipedes, centipedes, crickets, ground beetles, boxelder bugs, ants (including carpenter ants, pharaoh ants and acrobatic), fleas (inside only), pillbugs, sow bugs, fruit flies, stored product pests, bees, wasps, hornets, carpenter bees (no higher than 10ft), mice, and rodents PLUS termites
*If you have a pool house that requires service, pricing would increase based upon the size of the structure.
Starting at
Program Price Calculator
Move the slider left to right based on your homes sq foot size for an estimated cost for services.**
**an initial set up fee will apply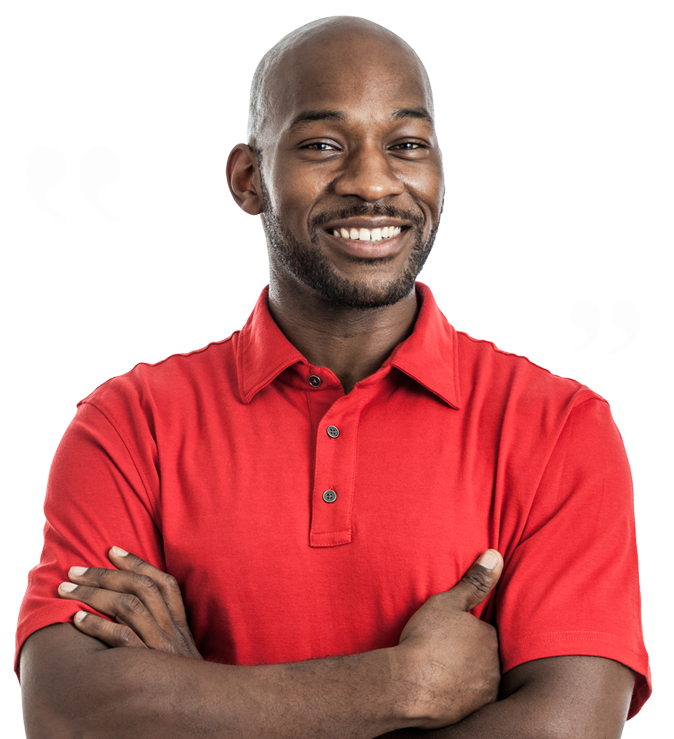 Testimonials
"We have a quarterly service plan with Arrow. They are not only focused on addressing issues they put preventative measures in place to prevent issues from happening, like looking for and sealing the places where bugs can get into the home. The team are professional, friendly, thorough and provide details about every step of their process. We have had several different technicians over the last 2 years and each follows the same process and guidelines. Definitely recommend for treatment and prevention."
Jared L.
Manalapan, NJ
Arrow Pest Control received an average rating of

5.0

out of

5

stars from

1380

reviews.
5.0
Read Google Reviews
Request Your
FREE

Estimate

Schedule Your No Obligation Inspection Today
Additional Services
Our solutions are designed for even your toughest pest problems.
Don't let pests affect your quality of life, here's how we can help:
Arrow Pest Control Blog
Read the latest articles & news