Have you ever been sitting in your backyard and noticed little black ants crawling around? Most of the time, those ants go unnoticed. But, every once in a while, when you take a moment to just relax and take nature in, they become noticeable. When they do, you can find yourself wondering about why those little ants do what they do. Why do they zip around on the ground? Why do they pick things up above their heads and run past your toes at full tilt? And where are they going with that leaf, caterpillar, bee, blueberry, potato chip, or whatever else they got a hold of? Or maybe you don't. But, as experts in pest control who have made it our career to manage carpenter ants and other destructive pests, we are fascinated. This fascination leads us to explore and dig in deep to find answers to these and other important questions. Important? You betcha. It may not seem like it but understanding what carpenter ants feed on, where they live, and what helps them to thrive is vital in understanding the threat they can pose to our property. And there is a time of year when carpenter ants thrive most. We call it carpenter ant season.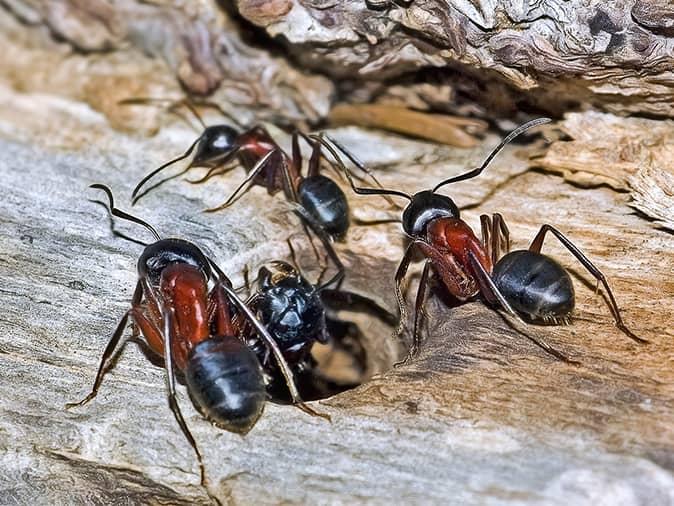 When is carpenter ant season in New Jersey?
From May to October, carpenter ants can be active. This activity peaks in July and August. During the spring, when temperatures warm up and there is a lot of moisture, carpenter ants come back to life. Not literally. The rise in temperatures lets them know that they can wake from their low energy state (called diapause) and begin to forage for food again which makes it seem like they have come back to life. Of course, if carpenter ants have found a nice warm home to infest, and a food source to give them energy through the winter months, they don't have to "wake" at all. They don't sleep. These ants will be active all year long if they can be. But carpenter ants in nature slow down when it gets cold.
Summers in New Jersey are perfect for carpenter ants. There is plenty of hot weather and lots of humidity to allow their bodies to operate like well-oiled machines. There is also lots of vegetation for carpenter ants to explore so they can find honeydew, aphids, scale insects, and other food sources to feed on. And, when carpenter ants are most active, we need to be more vigilant to control them.
The problem with carpenter ants
These ants are destructive. When they come into our yards, they can seek harborage in wood structures such as a shed, deck, porch, fence, or some other object made of wood. While they prefer wood that is moist and rotting, they will go from softwood to the hardwood of a home as they grow their colonies and spread. New infestations often occur during carpenter ant season. So, as you're sitting in your backyard watching the ants crawl around, it is important to recognize carpenter ants when you see them.
What does a carpenter ant look like?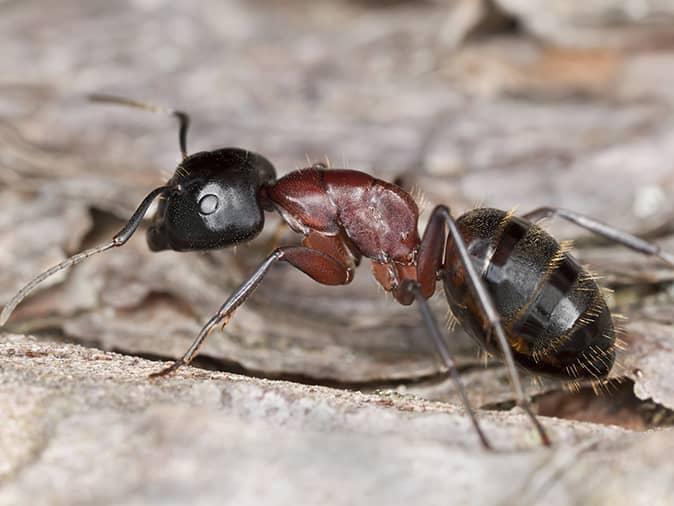 At ⅝ of an inch, a carpenter ant is the largest ant you're going to see in your home. It will be red, black, or a combination of red and black. Its abdomen is an elongated orb and it its antennae have a backward handlebar shape. That is to say, they are in the shape of handlebars but they are backward if you were to ride on top of the ant--which would be impossible because you are entirely too big. Just saying.
If you're able to closely examine a carpenter ant with a magnifying glass or some other magnification, you'll notice there is a single node between the thorax and abdomen (that is the waist of the ant). But it is mostly the size of this ant that will help you determine that it is a carpenter ant.
To learn more, visit our pest identification center below:
The complex role of pest control
Are you aware that some insects we consider pests are actually beneficial? While we certainly don't want to get stung by a bee, we all know that bees are important for pollination. And, while wasps are far more aggressive and are responsible for more stings than bees, they can also be beneficial when they kill destructive pests such as caterpillars. Carpenter ants are like this. When they come into our yards, they can destroy our property by chewing on wood and creating galleries inside. But, they can also be beneficial when they eat plant-damaging insects like those aphids and scale insects we mentioned earlier, or when they promote composting of rotting wood in our gardens. The job of a pest management professional is to help bugs be beneficial and to keep them from being destructive.
During carpenter ant season, when these insects are most active, they have a job to do. We think it is important that they do their job. So we help property owners manage carpenter ants and apply targeted treatments to vulnerable areas to keep these ants out.
The role of DIY pest control
During carpenter ant season, it is important for home and business owners to manage their property to keep carpenter ants where they belong. Here are a few ways you can do this.
If you have a garden, keep it at least 20 feet from your home if possible. When carpenter ants come to feed on plant-damaging pests, they won't be close enough to take an interest in your home.
If you have a wood pile, keep it at least 20 feet from your home and elevate it. This will help to keep carpenter ants out of the wood you bring into your home.
Keep leaves and sticks raked up to make your yard less inviting to carpenter ants and reduce ant populations.
Create a 2-foot dry zone all the way around your foundation perimeter.
If you have shaded areas near your home that tend to stay moist, consider trimming some trees to allow the sunlight to dry the ground.
Inspect your exterior spigots to make sure you don't have any leaks that can cause pools to form.
Address any issues of standing water, such as obstructed or broken gutters.
Make sure all trash bags are in sealed containers. Carpenter ants can find lots of food options inside a bag of trash.
Do a detailed inspection of your exterior walls and seal any gaps or cracks you find. If a carpenter ant explores your walls, the last thing you want is for that ant to gain entry. If you aren't able to make repairs to holes, gaps, or cracks, consider using a caulking gun to fill them in until you're able to make appropriate repairs.
The role of professional pest control
Carpenter ants can be a problem all year long, and it is a problem that can be costly. Each year, U.S. property owners pay hundreds of millions in repair costs related to carpenter ant infestations. That is why it is important to have an educated and experienced professional inspect your property for these and other destructive pests. A professional knows what signs to look for, what products to use, and how to apply those products in a way that is environmentally sensitive. And, when you invest in year-round carpenter ant protection, you get protection from other pests that can destroy your property as well as spread illness.
At Arrow Pest Control, we offer our Home Protection Plus plan to ensure the control of carpenter ants, pharaoh ants, acrobat ants, and over 30 other household pests. This plan comes with 3 seasonal services, year-round pest protection, and free emergency service. It even monitors for termite activity (depending on where you live in New Jersey).
It is important to understand that carpenter ants aren't the only pests that are active during carpenter ant season. There are many pests creatures that come back to life in spring and create issues through the warm months. With ongoing pest control service, wood-damaging pests like carpenter ants and termites aren't allowed to eat away at your equity. Illness-spreading pests like cockroaches, mice, rats, and others aren't allowed to make your family sick. Yellow jackets won't be surprising you while you're mowing your lawn. Centipedes won't be scaring you in the middle of the night. Carpenter bees won't be allowed to bore holes into your home. And woodpeckers won't be tapping on your exterior walls to get at the larvae of carpenter bees. Your pest control plan guards your health and your property against the harmful impact of bugs, rodents, and other wildlife.
For residential or commercial pest control in New Jersey, get started with a free estimate. We'll send an experienced and educated pest management professional to meet with you and inspect your property for pest pressures. There is no obligation to buy services. We'll just let you know what threats are present and let you decide what strategy will work best for you. Get started right here.
Home Protection Program Plus
This program includes everything from the Home Protection Program - PLUS carpenter ant control and our termite monitoring advantage. Arrow will install a passive subterranean termite monitoring system at critical or conducive areas along the exterior perimeter foundation of your home. This system will include up to 4 in-ground subterranean termite monitoring stations. These stations will be serviced and inspected as part of your routine service.
Should the monitors indicate termite activity or termites occur within the home, Arrow will provide you with a termite treatment proposal at a 50% discounted rate, and you will be upgraded to Arrow Premier at the current prevailing rate.
Is a year-round program that provides full interior and exterior service.

Service includes a one-time interior service per year and two exterior treatments.
Covers your entire property* including the attic, mailbox, playset, shed, and fence.
Termite monitoring advantage
Pests targeted with Arrow's Home Protection Program Plus includes all the pests included in the Home Protection Program PLUS carpenter ants, pharaoh ants, and acrobat ants.
*If you have a pool house that requires service, pricing would increase based upon the size of the structure.
*Termite monitoring advantage is not applicable in over-55 communities
Starting at
Program Price Calculator
Move the slider left to right based on your homes sq foot size for an estimated cost for services.**
**an initial set up fee will apply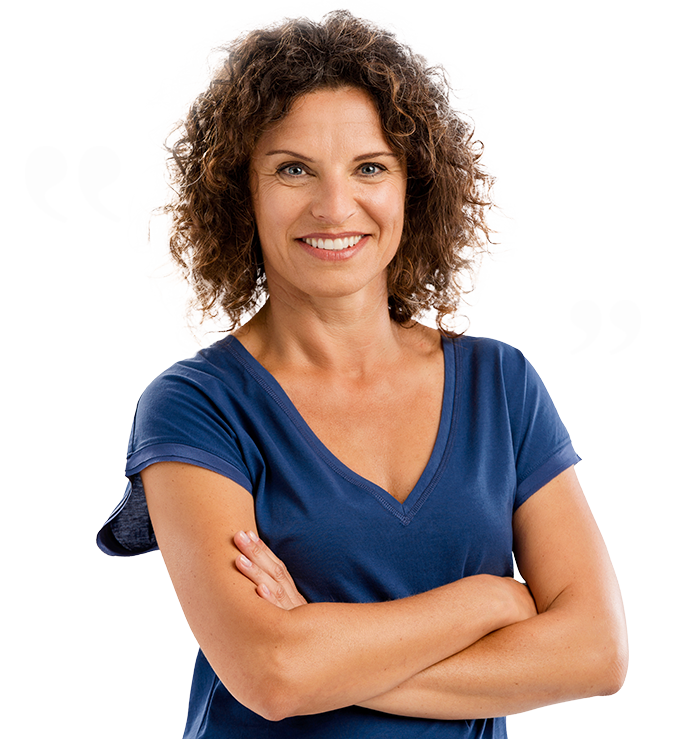 Testimonials
"We were very pleased with how easy it was to schedule a first appointment with Rob and how reassuring and thorough his inspection was. A few hours later Josh arrived for the first treatment and was professional and took the time to answer all our questions. We didn't hesitate to sign-up for Home Protection Program after seeing the quality and level of service we will receive."
Deborah S.
Monroe, NJ
Arrow Pest Control received an average rating of

5.0

out of

5

stars from

1380

reviews.
5.0
Read Google Reviews
Request Your
FREE

Estimate

Schedule Your No Obligation Inspection Today
Additional Services
Our solutions are designed for even your toughest pest problems.
Don't let pests affect your quality of life, here's how we can help: