Types of wood-destroying insects in New Jersey
New Jersey is home to countless types of insects and yet none (excluding disease spreading insects like ticks and mosquitoes) cause more worry to homeowners than perhaps a group known as wood-destroying insects. While these pests are not a public health threat, they are an economically important and problematic category of insects. In New Jersey, carpenter ants, carpenter bees, termites, and powder post beetles are the wood-destroying insects found most often in and around homes and are capable of causing mild to significant damage to structures.
Identifying damage caused by wood-destroying insects
Carpenter ant damage
What does carpenter ant damage look like?
Of all the different types of ants in New Jersey, carpenter ants are the most problematic because they are capable of causing serious damage to homes and outbuildings. These large black ants chew their way through wood in order to create galleries where they nest and reproduce. Because carpenter ant nests are established inside wood, the damage they cause is often not seen. Rather than going in depth on what carpenter ant damage looks like, it makes more sense to share a few of the more common signs of damage.
Signs of carpenter ant damage
Small holes on the surface of wood are one sign of carpenter ant damage. Unlike termites who eat wood, carpenter ants do not and so the frass or sawdust they create must go somewhere. Since they like clean, smooth tunnels, it only makes sense for them to push debris out from their tunnels. If you see tiny holes and small piles of pencil-like shavings underneath, there's a good chance carpenter ant damage is present.
Should you discover/uncover damage to your home that seems to be a result of an insect infestation, take a look at the grain of the wood. If the damage crosses the grain of the wood, it could very well be caused by carpenter ants; termites don't typically cross over the grain but rather prefer to stay in softwood.
Seeing carpenter ants crawling around on damaged wood is another indication of a problem. Whereas termites stay inside wood to avoid too much exposure to air (it dries them out), carpenter ants do not have the same constraints.
How do I get rid of carpenter ants in my home?
To get rid of carpenter ants in your home or to stop the ones that are nearby in stumps and rotting wood, professional treatment is the solution. At Arrow Pest Control, we offer carpenter ant control services in Paramus, Elizabeth, and Chatham as well as throughout our ten-county service area that eliminates carpenter ants and puts an end to the damage they cause. Our comprehensive carpenter ant treatments include:
A thorough inspection

Exterior carpenter ant treatment

Interior treatment if these wood-destroying ants have breached your home

Follow-up services to ensure these ants are exterminated
What's more, Arrow offers a one-year renewable carpenter ant warranty. That means, our carpenter ant control services are guaranteed! If a re-infestation occurs, we'll come back out to treat the problem at no additional charge.
Professional Carpenter Ant Control Services
Carpenter bee damage
What does carpenter bee damage look like?
In order to identify carpenter bee damage, look for circular holes in your deck or areas of wood that are not painted or stained.
The connection between carpenter bees and woodpeckers
While carpenter bee damage is not typically a severe problem, it can become a larger issue when woodpeckers get involved. You see, carpenter bees drill holes in wood so they can lay their eggs. A solitary type of bee, they do not build nests like yellow jackets or wasps. Unfortunately, the carpenter bee larva attracts hungry woodpeckers and once on the scene, woodpeckers will cause further damage to the structure.
How to get rid of carpenter bees
You can discourage carpenter bees by making sure all wood surfaces are treated, stained, or painted. If it's too late and they're already drilling holes, contact a pest control company that specializes in treating these bees. At Arrow Pest Control, we offer carpenter bee control services that are highly effective in eliminating this type of bee.
Stinging Insect Control Services
Termite damage
What does termite damage look like?
Of all the wood-destroying insects in New Jersey, termites are the worst. They work 24/7/365 infesting and consuming wood and while that's great for the eco-system, it's a problem when their activity is located within homes and other buildings. Termite damage is often identified by crumbling wood, wood that sounds hollow when tapped, buckling or sagging floors and ceilings, and peeling paint.
Does a termite swarm on my property mean I have a termite infestation?
Thankfully no. If you witness a termite swarm outside (also called an off-structure termite swarm), that simply means a termite colony is nearby. It could be on a neighboring property or somewhere on yours but not necessarily in your home. Now, if you find termites swarming out of outlets and from behind walls or if you discover wings piled up on your windowsills or the floor beneath them, the chance of a termite infestation increases drastically. In either situation, action is necessary to confirm or dismiss the possibility of a termite problem in your home.
How to get rid of termites
Servicing Bergen, Essex, and Morris counties as well as several other New Jersey counties, Arrow Pest Control has been exterminating termites for more than 47 years. We offer stand-alone termite control services that get rid of termites using the liquid termite treatment method but we also provide homeowners with ongoing protection from termites and 30+ common house-infesting pests (including carpenter ants and carpenter bees).
Arrow Premier
If you're looking for a program that protects your home and family from common household pests PLUS termites and other wood-destroying insects, we recommend Arrow Premier. With this program, you get quarterly pest control and a wood-destroying insect program in one package!
Protects your home all year long.
Consists of full interior and exterior inspections and treatments.
Covers your entire property* including the attic, mailbox, play set, shed, and fence.
Includes a certified termite inspection and ongoing termite control.
Pests targeted with Arrow's Premier includes cockroaches, silverfish, spiders, earwigs, clover mites, millipedes, centipedes, crickets, ground beetles, boxelder bugs, ants (including carpenter ants, pharaoh ants and acrobatic), fleas (inside only), pillbugs, sow bugs, fruit flies, stored product pests, bees, wasps, hornets, carpenter bees (no higher than 10ft), mice, and rodents PLUS termites
*If you have a pool house that requires service, pricing would increase based upon the size of the structure.
Starting at
Program Price Calculator
Move the slider left to right based on your homes sq foot size for an estimated cost for services.**
**an initial set up fee will apply
Powder post beetle damage
What does powder post beetle damage look like?
A flour-like powder beneath exit holes in wood are one of the easiest ways to identify powder post beetle damage in a home. You may also find the powder in crawl spaces or as lines of dust on lumber left behind as the powder post beetle larvae feed on wood.
Signs of powder post beetles
Numerous small holes on the surface of wood and the collection of fine powder below them are the most common signs of a powder post beetle problem. If the edges of exit holes are whitish in color, it's likely new activity. If the surrounding margins are blackish or the wood is dull, it's likely the holes are associated with an inactive infestation.
How to get rid of powder post beetles
To eliminate this pest problem, Arrow Pest Control applies a liquid application of Bora Care to the powder post beetle holes targeting the larvae inside the wood. This solution eliminates larvae within a few weeks and provides long lasting results, sometimes for the life of the wood.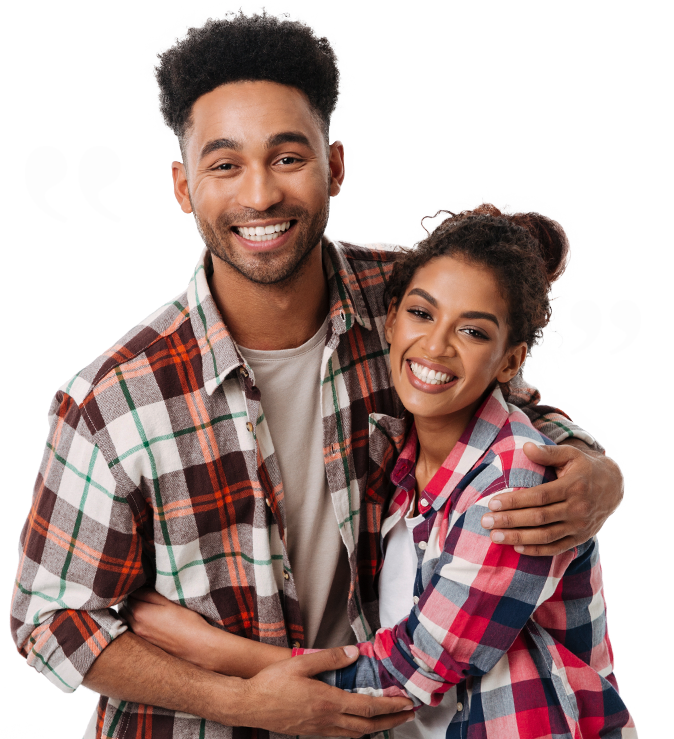 Testimonials
"Extremely professional and always on time. I was having an issue with mice and decided to call Arrow. They were able to get here next day and have an inspection. I set up with one of their monthly contracts and they were out to my home once a week continuously monitoring the situation until it was fully taken care of. I truly couldn't recommend them more."
Thomas N.
Monroe, NJ
Arrow Pest Control received an average rating of

5.0

out of

5

stars from

1380

reviews.
5.0
Read Google Reviews
Request Your
FREE

Estimate

Schedule Your No Obligation Inspection Today
Arrow Pest Control Blog
Read the latest articles & news