Common fall pests in New Jersey
As the weather changes from summer to fall, we aren't the only ones who will notice the change in temperatures; pests will too. In fact, as the shift in seasons occurs, New Jersey homeowners will likely observe more pests trying to get inside in search of warm shelter and access to food and water, if necessary. Read on to learn more about the common fall pests in New Jersey and how to prevent them from infesting your home.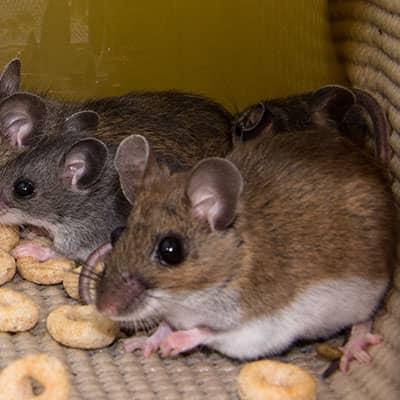 Mice
A single mouse in the house may not seem like a big deal but trust us when we say it is! Mice reproduce quickly and a small mouse problem will turn into a much larger one if left un-treated.
Mice are not only a threat to human health, they damage property and cause structural damage as well. Constant gnawing, nest-building, and zero regard for where they go to the bathroom makes these pests more than annoying but potentially harmful and destructive.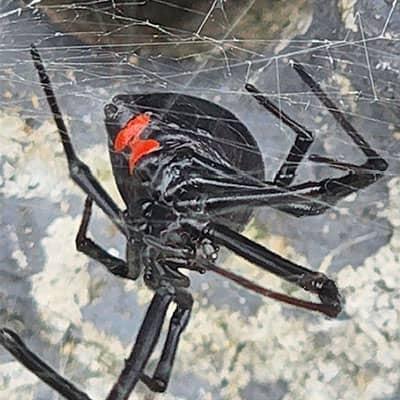 Spiders
Although they give people the creeps, spiders help control insect populations. Unfortunately, if they're in your home that means you have other insects crawling about.
Most spiders are not a threat to human health but in New Jersey, we do have a venomous spider on the loose; yes, the infamous black widow spider can be found in and around homes. Do you want to spend the winter with these arachnids crawling around your home? We didn't think so.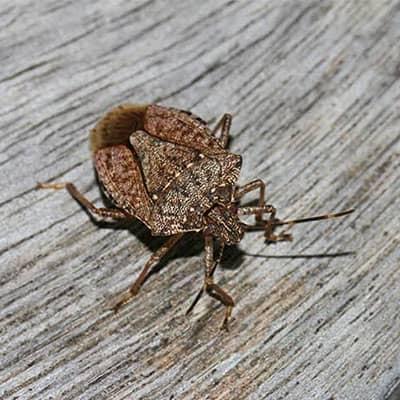 Stink Bugs
Like clockwork every fall, stink bugs start congregating on the sides of homes in an attempt to make their way indoors. As is the case with many residents of New Jersey, they prefer to spend their winter months cozy and warm.
Though stink bugs are not a health threat and do not reproduce inside, they do overwinter in LARGE numbers. If the idea of spending your winter with hundreds (or more) of these brown, shield-shaped insects doesn't sound appealing, we get it. In just a bit, we'll discuss prevention and treatment strategies.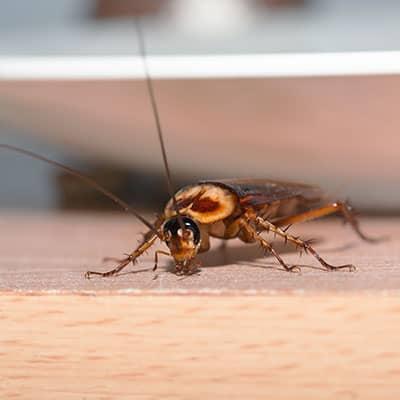 Cockroaches
While cockroaches in New Jersey are a year-round problem, these vile creatures may start moving indoors (preferring basements, kitchens, bathrooms, and other areas close to food and water) as the weather grows colder because they cannot handle the cold.
Cockroaches are disgusting insects; they are also unsanitary and can cause health problems. In other words, they are not a pest you want anywhere near your home or family.
Lady Bugs
Living outdoors when the weather is warm and there's plenty to eat is one thing but when the temperatures grow cold, lady bugs start moving indoors. In the fall, it's very common to find a whole host of these insects gathered together on warm, sunny sides of homes and buildings as well as making their way indoors through cracks, gaps, and openings.
Thankfully, lady bugs are considered nuisance pests. They do not damage property and they are not a health threat. That said, they will infest and ride out the winter months inside a home and then just as they arrived, leave in a mass exodus. Whether they're coming or going, not many homeowners are content to entertain insects inside their homes -even ones that are beneficial.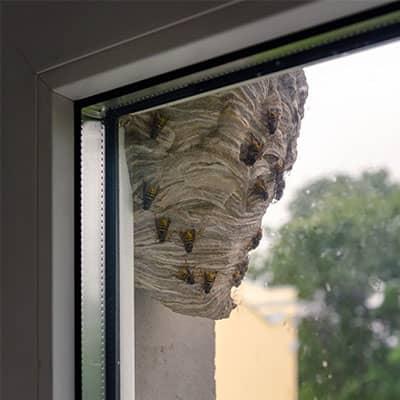 Yellow jackets & wasps
You might consider stinging insects a summer pest problem but the truth is these pests are more aggressive towards the end of the summer and early fall. That's because their natural food sources are depleting and they actually start to crave sugary foods like the ones most of us have on hand during a BBQ or a get together around the fire pit.
Yellow jackets and wasps are aggressive insects that will not back down from a perceived threat. Since they are a potential health threat and they have the ability to damage structures with their nesting habits, you should avoid encounters with them whenever possible.
How to prevent fall pests from getting indoors
To keep mice and other pests out of your home, here are a few prevention tips to help you get through the season without houseguests- at least uninvited ones.
Seal cracks and crevices on the exterior of the house
Repair any holes or openings from the foundation to the roof line
Fix any gaps around doors and windows
Install weather stripping on the garage door(s)
Make sure basements, attics, crawl spaces and other moisture-prone areas are dry and well ventilated
Cover vents with screen
Do not allow mulch or grass touch the foundation of the house
Clean up leaf and other organic debris from your yard
Unclog gutters and make sure water runs away from the foundation and not towards it
Remove dead and dying trees, rotten stumps, and fallen branches
Store firewood away from the side of the house and up off the ground
Eliminate potential food sources such as ripe or rotting fruit
Place trash in sturdy outdoor trash cans that have tight-fitting lids
Keep a tidy kitchen
Replace water damaged wood and repair leaks inside the house
Professional stink bug control
Arrow Pest Control provides stink bugs control in New Jersey that stops these nuisance and overwintering pests from getting inside each fall. As soon as mid-summer hits, we'll start scheduling stink bug control services which consist of a thorough inspection, exterior treatment, and exclusion services. If necessary and accessible, we will seal up potential entry points in the attic and possibly other areas of your home.
View stink bug control services
Year-round home pest control services
At Arrow Pest Control, we offer effective pest control services in Franklin Lakes, Millburn, and Deal as well as throughout our multi-county service area that not only eliminate insects and rodents but keep them from coming back! For the best protection from pests no matter the season, Arrow's home pest control services are the ideal solution.
Offering three plans to choose from, New Jersey homeowners select the level of coverage that suits their needs and budget. Compare plans below or give us a shout to discuss your pest problems.
**An initial set up fee will apply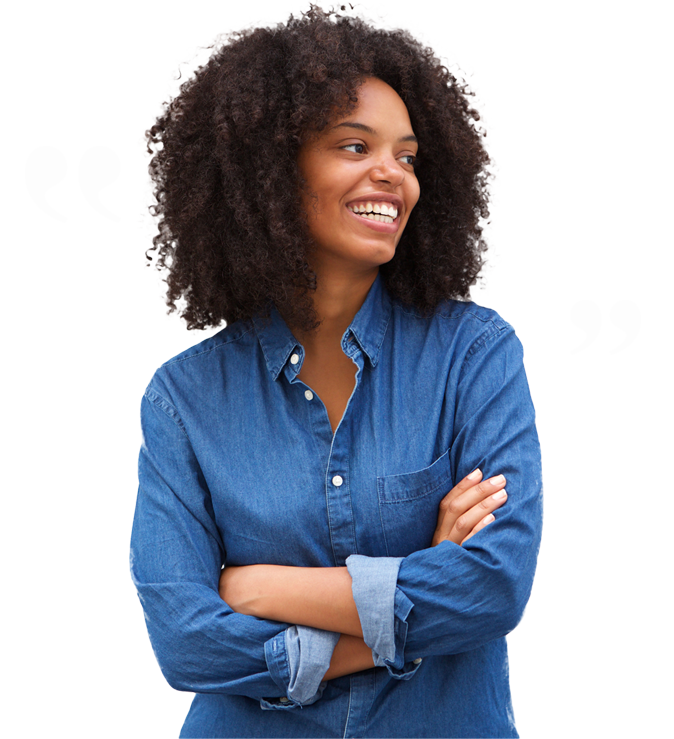 Testimonials
"Today was my first appointment with Arrow and Jason made everything seamless and efficient. Not only was he knowledgeable, he took his time explaining everything to me which proved he cared. I'm happy to have found Arrow and will continue to request Jason for my services! Thank you!"
Elena C.
Manalapan, NJ
Arrow Pest Control received an average rating of

5.0

out of

5

stars from

1380

reviews.
5.0
Read Google Reviews
Request Your
FREE

Estimate

Schedule Your No Obligation Inspection Today
Additional Services
Our solutions are designed for even your toughest pest problems.
Don't let pests affect your quality of life, here's how we can help: