How To Tell If Termites Are Active In Your House
When we think of a creepy household pest, we often think of spiders. But spiders don't come close to being as creepy as subterranean termites. Think about it. Subterranean termites tunnel under the ground and climb up your foundation walls to feed on the inside of your walls, silently, for years. Not just inside your walls, but inside of the wood itself. There can be thousands of them in there--all the way from the support beams in your cellar to the trusses in your roof. That's pretty creepy. But it is even worse than this.
You are probably aware that subterranean termites live almost exclusively inside the wood they are consuming or in the ground next to a structure that is being infested, but this is not true of all the termites in a subterranean termite nest. When a nest matures, it begins to create male and female winged termites, which pour out of termite tunnels and take flight. If your home is being infested by termites and the nest is close enough to your home, those winged termites could start pouring out of a hole in your home. And there are few things as creepy as that.
Before this happens, we hope you'll have a certified pest control company install a liquid barrier to keep those termites out. But, if you're reading this, and termites have already invaded your home, you may be wondering: "How on Earth are pest control companies able to find termites when they hide inside wood?" Well, you're in luck. That's the question we're going to answer today.


The process of finding termites
Our certified technicians use a product called Termidor® that spreads from termite to termite, eventually killing the colony that sent those workers into your home. So, the process of finding termites doesn't have to be an exact science. We only need to know the general locations where termites are active. Here are a few ways we determine this:
Subterranean termites leave mud tubes. These are tubes made from soil that allow termite workers to go from the ground to the wood of your home. Subterranean termites are moisture pests. If they are exposed to dry air for too long, they die. These tubes protect them as they go in and out of a home to feed. Mud tubes are most often found to be on exterior foundation walls, interior basement or cellars walls, on the walls of a crawl space, and on structural posts. But they can be on any wall inside or outside a home. These tubes have actually been found in some pretty interesting locations, like the side of a toilet or a tub. If your pest control technician sees these mud tubes, they know that termites have been active in this area. Further tests reveal if the infestation is currently active.
While we would prefer to never find interior termite damage, it is one of the ways we can track down where termites are active. Subterranean termites create damage that often looks like water damage. Paint or wallpaper will start to bubble or bulge, or the sheetrock on a wall will bulge. Paint or wallpaper will dent inward. Baseboards will begin to show cracks or holes. Ceilings will sink. Floors will dip. If your technician sees this kind of interior damage, they will make a note of it. While one location of damage may be inconclusive, all the damage to your home will work together to tell a story of how termites got in and where they are now.
When termites feed on wood, the wood becomes hollow on the inside. And this wood makes a hollow sound when tapped. Your technician may listen to the wood. Termites communicate with each other by tapping their heads against tunnel walls. If you have active termites in your wood, there may be a rustling sound inside and since termites never sleep, you could be hearing that at all hours of the day.
Your technician will inspect the exterior of your home for areas of moisture. In these locations, subterranean damage can sometimes be seen on the outside of the wood. These areas will have paint chipped and the wood will look likes it's been carved. Your technician will look high and low, from windows in your basement walls all the way up to your soffits, eaves, and roofline.
If you have mulch or some other organic material near your home, your technician will check it for the presence of termites. They will also check a pile of firewood, leaf litter, logs, stumps, wooden objects used to encompass a flowerbed, and other similar things. Any items made of wood will be of particular interest. Learn more about termite damage in New Jersey today!
Your technician will also look for conditions that are conducive to termite activity such as wood rot, excessive moisture, etc. Even if no other signs of termites are present in these vulnerable zones, these conditions are helpful for ensuring a successful treatment.
The process of treating for termites
Once we know the general areas that termites may be feeding, we apply product to those locations. We may go through an outlet hole, or we may drill into a wall. Whatever course we take will be the least invasive to get the job done.
The product then works its magic, going from termite to termite to kill all of the termites inside the structure. But that is only the beginning. It isn't good enough to just get rid of the termites that are currently inside your walls. We want to make sure you don't get a new infestation and have to pay out more money to fix termite damage. Termites can weaken the support beams of your home and compromise load-bearing walls, causing the entire frame of your house to bend and warp. That can lead to all kinds of problems. So, beyond direct treatments inside your walls, we suggest a perimeter treatment.


The process of a perimeter termite treatment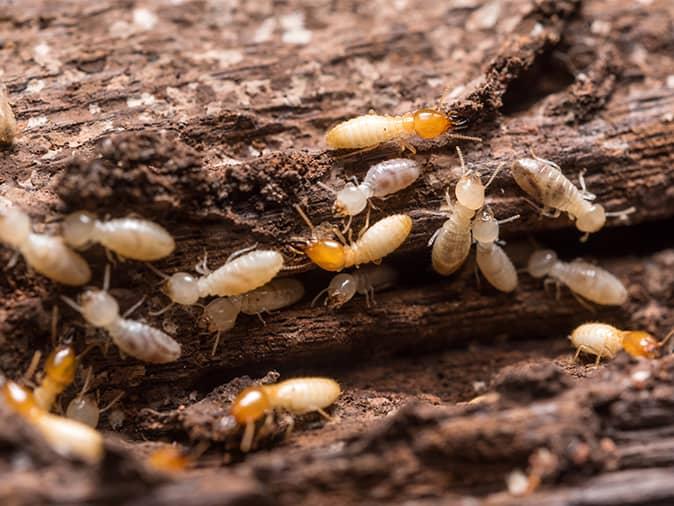 Termite workers can travel as far as the distance of a football field to find a meal. When termite workers find a source of food, they don't focus on it. One nest of termites can feed on more than one home. The goal of effective termite protection is to make sure termites can't make a meal out of your home. When termite workers tunnel up to your home, we make sure it is the last time they tunnel up to try and feed on your home.
This termite barrier is called "trenching" or "trenching and rodding." Your technician, who is a Certified Termidor Installer, applies a liquid dilution of Termidor all the way around your home, right up near your foundation walls. The goal is to create continuous treatment zone that termites are sure to come in contact with. And, when they come in contact with it, they share it with the rest of their colony.
In order to make this barrier a continuous treatment zone, it is often necessary to drill holes through slabs or other hard surfaces that are adjacent to the foundation wall of a home. This may or may not be the case for you. Your technician will advise you.
When direct treatment of wall voids is combined with trenching, it is a one-two punch that is almost sure to arrests all termite activity in your home, but we check later to make sure. At Arrow Pest Control, we perform a 90-day check to see if there are any signs of termite activity. If no activity is seen, your home gets the all clear. This is how it usually goes. But, if termite activity is seen, your technician will examine the issue and make sure it is addressed.
Permanent termite protection
The goal of termite treatments is to make sure your home is protected permanently. That's why we provide a termite warranty. Your warranty comes with an annual termite inspection to be sure no termites are getting through. If you ever need a retreatment, you don't have to pay the large, initial price, ever again. And you get to sleep better at night knowing that your home is being guarded 24 hours a day with the number one termite defense product in the United States.
If you would like to know more about Termidor®, or you would like to schedule a meeting with one of our certified termite professionals, reach out to us today. Arrow Pest Control is an industry-leading termite control specialist in New Jersey with a track record of keeping New Jersey homes and businesses protected. If you don't believe us, ask Google. We've earned 5.0 of 5 stars on 1187 reviews at Google, with customers saying things like, "Arrow Pest Control company continues to keep my house and property safe from termites…" When you need termite control in New Jersey, you can count on the friendly termite specialists here at Arrow Pest Control. Every time.
Arrow Premier
If you're looking for a program that protects your home and family from common household pests PLUS termites and other wood-destroying insects, we recommend Arrow Premier. With this program, you get quarterly pest control and a wood-destroying insect program in one package!
Protects your home all year long.
Consists of full interior and exterior inspections and treatments.
Covers your entire property* including the attic, mailbox, play set, shed, and fence.
Includes a certified termite inspection and ongoing termite control.
Pests targeted with Arrow's Premier includes cockroaches, silverfish, spiders, earwigs, clover mites, millipedes, centipedes, crickets, ground beetles, boxelder bugs, ants (including carpenter ants, pharaoh ants and acrobatic), fleas (inside only), pillbugs, sow bugs, fruit flies, stored product pests, bees, wasps, hornets, carpenter bees (no higher than 10ft), mice, and rodents PLUS termites
*If you have a pool house that requires service, pricing would increase based upon the size of the structure.
Starting at
Program Price Calculator
Move the slider left to right based on your homes sq foot size for an estimated cost for services.**
**an initial set up fee will apply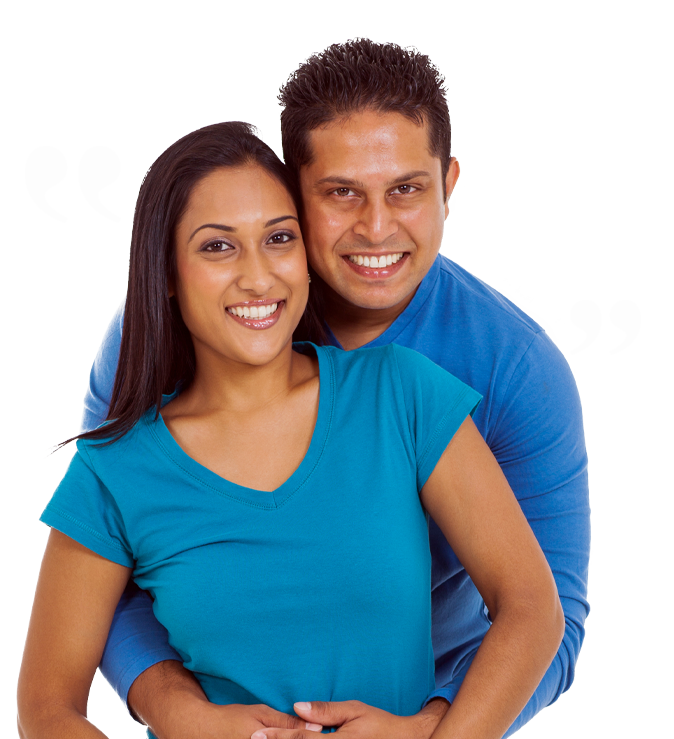 Testimonials
"With Covid hitting everyone, the exterminator that helped us was respectful of the safety with a mask, boots and gloves. He was very informative and explained everything as he did it."
Lauren C.
Old Bridge, NJ
Arrow Pest Control received an average rating of

5.0

out of

5

stars from

1380

reviews.
5.0
Read Google Reviews
Request Your
FREE

Estimate

Schedule Your No Obligation Inspection Today
Additional Services
Our solutions are designed for even your toughest pest problems.
Don't let pests affect your quality of life, here's how we can help: