All bed bug infestations are not created equal. When bed bugs get into a home or business, they don't immediately explode into a giant problem. Therefore, getting rid of these blood-eating pests is different for each of our customers. Here are the steps we go through, and what treatment methods we use to effectively eradicate these invaders.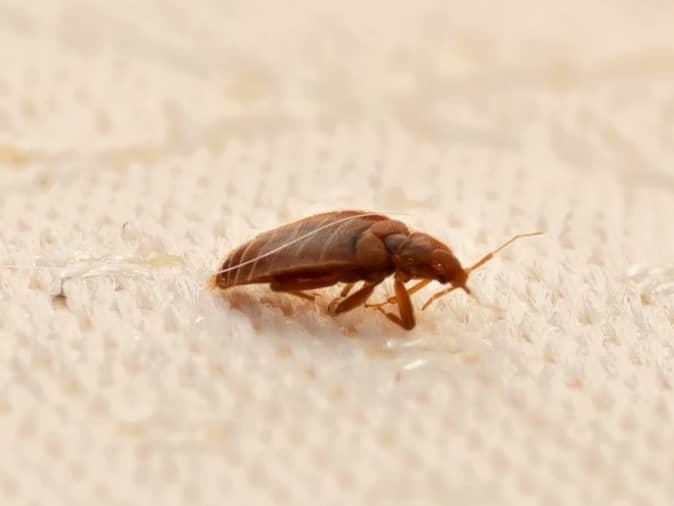 Inspection
The first course of action is to determine where the infestation is and how large it has become. This allows professional pest technicians to design a treatment plan that is not only cost effective, it is targeted to the problem area. This inspection can only be done by a professional who is trained and certified in pest control. Bed bugs don't make it easy to find them.
Professional K9 bed bug inspections are extremely accurate
While certified technicians are able to locate areas of infestation, dogs are uniquely equipped to do it faster. Their sense of smell is almost like x-ray vision. They can sniff out live bed bugs that are hiding in mattresses, box springs, couches, chairs, baseboards, carpets, clothes, and more. When trained K9 Inspectors are used, everything runs a lot smoother.
If I have bed bugs, should I throw out the belongings that are infested?
When a treatment is small, it is possible to use targeted treatment methods that address individual items. But don't confuse this with throwing those items out. If you have a bed bug infestation in a piece of furniture, not only are you not likely to get rid of your bed bug problem by throwing it out, you may expose other people to bed bugs if they see your discarded item and bring it into their home.
The problem with throwing out items is that bed bugs don't usually live in just one place. If you have an infestation in your box spring, those bugs could also be in the frame, mattress, nightstand, backboard, baseboards, carpet edges, outlets, wall voids, or other items in the room.
Bed bugs hide in many places. They are even known to hide in electronic equipment. When targeted treatments are done by a professional, they make sure bed bugs don't escape during treatment, and that all the bugs are gone.
Types of bed bug treatments
Steam
If you have bed bug infested furniture, it may be possible to address your bed bug problem through the use of direct steam. Your technician will make sure this is done in a way that doesn't allow bed bugs to escape.
Portable heat chamber
If steam isn't enough to get the job done, we have a portable heat chamber that can be deployed to perform isolated and targeted heat treatments for heavily infested pieces of furniture.
Chemical application
There are some instances when a treatment of EPA approved pesticides may be needed to resolve a bed bug infestation. Pesticides are quite versatile in eradicating bed bugs. When administered by a trained and certified professional, according to all established safety regulations, chemicals can effectively arrest infestations, both large and small.
Bed bug mattress encasements
If you have an infested mattress or box spring, and few bugs found anywhere else, it may be possible to seal those bugs in and keep new bugs from infesting. This is often employed along with other pest methods.
Climb-ups
When encasements or liners are used, many times it's also necessary to install climb-ups which will prevent bed bugs from climbing up a bed frame to feed. This will prevent new bites from occurring between visits from your technician.
Professional companies should provide follow-up visits
After your home or business has been treated for bed bugs, make sure you don't get left in the dust. This may be another detailed inspection by your technician, a visit from a K9 Inspector, or something more simple. It all depends on what type of infestation you had to begin with.
At Arrow Pest Control your complete satisfaction is important to us, which is why we provide world-class support after our bed bug treatments. Not just because we know that happy customers tell other people about us. It's just the right way to do business. This kind of personal attention is how we've been doing business in New Jersey for the last 40 years. Learn more about our bed bug control services or contact us today to start solving your bed bug problem.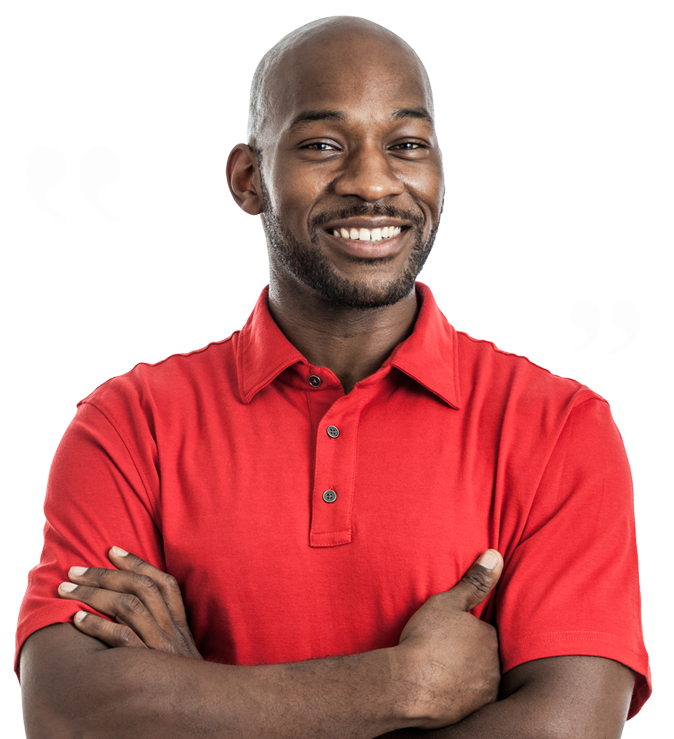 Testimonials
"My family has used Arrow since the early 80's. In our new home we use them as well. Jason came yesterday and did a great job. Thanks again for your great service to our community!"
Jeff K.
Farmingdale, NJ
Arrow Pest Control received an average rating of

5.0

out of

5

stars from

1380

reviews.
5.0
Read Google Reviews
Request Your
FREE

Estimate

Schedule Your No Obligation Inspection Today
Additional Services
Our solutions are designed for even your toughest pest problems.
Don't let pests affect your quality of life, here's how we can help: