What do lady bugs look like?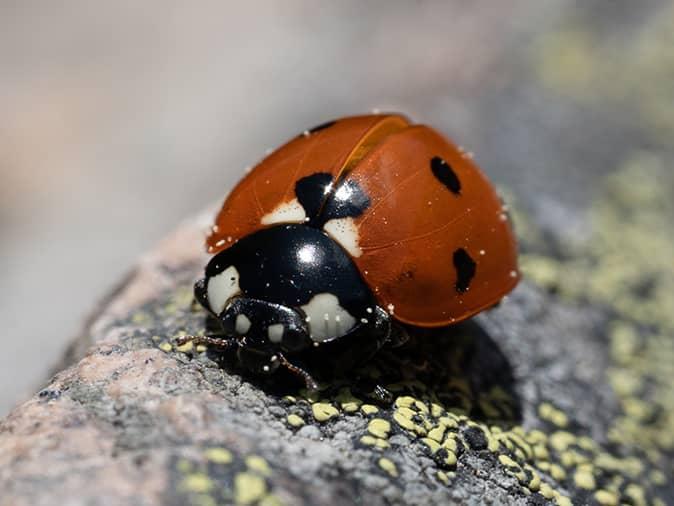 The larvae of a lady bug is flat, soft bodied, segmented, and is covered in bristles; they are mottled gray, black, and tan in color. Adult lady bugs appear very different from the larvae; their body is oval in shape and domed.
When looking at them from above you can see that their head tucks either completely or partly underneath of their neckline. The body of an adult lady bug is usually bright red, orange, or yellow in color and is specked with black spots or similar markings.
Are lady bugs dangerous?
Lady bugs are not dangerous to people or the structure of buildings. Their main source of defense is emitting a toxic odor that can be toxic to some smaller animals, but is not at all worrisome for people.
Lady bugs are a type of nuisance pest that have the habit of invading homes in large numbers and being difficult to eliminate once inside.
Why do I have a lady bug problem?
Lady bugs are very content living outside during the warm months feeding on aphids and other small garden pests found in gardens and other landscaped areas. When the temperature begins to drop in the late fall lady bugs gather on the warm sunny sides of homes and other buildings. As they crawl around the exterior walls they find their way inside through small gaps, cracks, and crevices.
Once inside you may see them huddles together on windows sills and/or crawling on your home's walls and ceiling as they look for a quiet warm place to overwinter in. Lady bugs prefer to overwinter in places like attics, crawl spaces, underneath of floors, and in wall voids.
Can I control lady bugs?
Keeping lady bugs out of your home can be very difficult; the best defense against these pests is through professional pest control services. The experienced pest control experts at Arrow Pest Control have the training and knowledge needed to control lady bugs and stop them from invading your home through our residential control options. If lady bugs have decided to invade your New Jersey home, contact the dedicated pest professionals at Arrow Pest Control today!
How do I make my property less attractive to lady bugs?
There are many steps that you can take to help prevent lady bugs from invading the inside of your New Jersey home.
Repair cracks and crevices found in your home's foundation and siding.
Caulk gaps found around exterior windows and doors; replace any screens that have holes or tears.
Install door sweeps on all exterior doors.
Make sure that there is a tight fitting cap on your home's chimney; replace loose or missing roof shingles, and repair holes along your home's roof line.
Place garden areas as far away from the exterior of your home as possible.
Trim bushes, flowering plants and other landscaping back away from the outside of your home.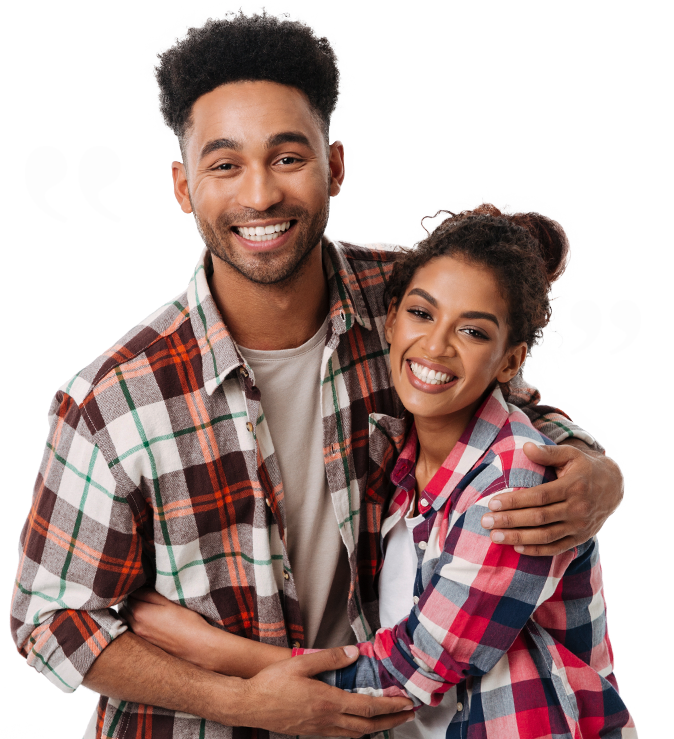 Testimonials
"Extremely professional and always on time. I was having an issue with mice and decided to call Arrow. They were able to get here next day and have an inspection. I set up with one of their monthly contracts and they were out to my home once a week continuously monitoring the situation until it was fully taken care of. I truly couldn't recommend them more."
Thomas N.
Monroe, NJ
Arrow Pest Control received an average rating of

5.0

out of

5

stars from

1380

reviews.
5.0
Read Google Reviews
Request Your
FREE

Estimate

Schedule Your No Obligation Inspection Today
Additional Services
Our solutions are designed for even your toughest pest problems.
Don't let pests affect your quality of life, here's how we can help: