What do lone star ticks look like?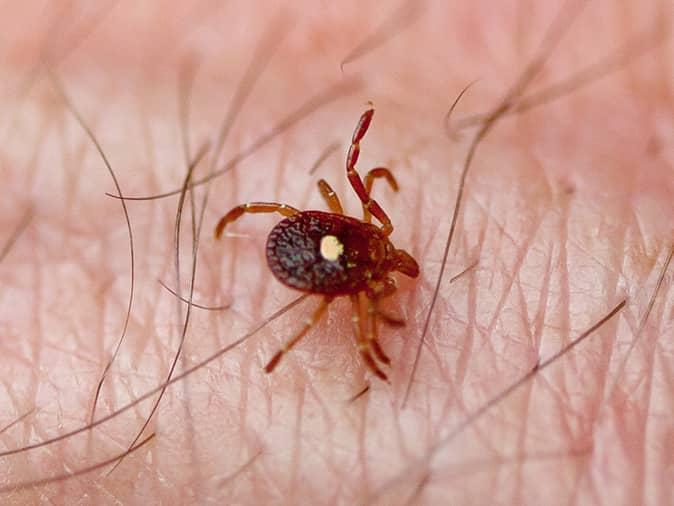 Lone star ticks closely resemble other ticks in New Jersey; they are flat, oval-shaped pests that are reddish brown.
When engorged, they become slate gray. Female lone star ticks have a large single dot on their backs that are whitish in color.
What diseases does the lone star tick carry?
According to Rutgers's website, the most prominent agents transmitted by lone star ticks in New Jersey are bacteria that causes ehrlichiosis. Symptoms of this tick-borne bacterial infection include:
Fevers
Headaches
Muscle pains
Nausea, vomiting, diarrhea, and loss of appetite
Rash (Not nearly as common as rashes that are caused by Lyme disease and Rocky Mountain spotted fever)
Lone star ticks can also carry bacteria that are similar to those that cause Rocky Mountain spotted fever and tularemia.
After a bite from a lone star tick, people may become affected by alpha-gal syndrome. This is the condition that can cause an allergy to red meat. According to the Mayo Clinic, there is no treatment for this condition and they recommend avoiding red meat.
What do lone star tick bites look like?
If you've been bit by a lone star tick, you may notice redness at the site. Itchiness may occur also. This type of tick has been noted as having an aggressive bite and will use its longer mouth parts to bite deep.
What happens if you get bit by a lone star tick?
If you discover a tick bite, it is best to contact your doctor for advice. They may recommend watching the site of the tick bite or may want to see you.
If you've found an embedded tick you should remove it immediately as the longer it feeds the more likely it is to transmit bacteria. Use tweezers to remove the tick including the mouthparts in your skin and then disinfect the area right away and call your doctor for next steps.
Where are lone star ticks found?
As is the case with most ticks, lone star ticks are often found in tall or overgrown vegetation, grass, wooded areas, and also along paths, trails, and roads. Lone star ticks, and ticks in general, do not fly. Instead they climb to a high point on vegetation to wait for a host to walk by.
How do I control lone star ticks on my property?
The best way to exterminate lone star ticks and prevent these pests from infesting your property is to contact Arrow Pest Control. Offering effective tick control in Essex County and throughout our New Jersey service area, our Bite Back! Program is the ideal solution. This seasonal service includes monthly tick treatments April – October and targets areas where ticks lurk. What's more, the Bite Back! Program also targets mosquitoes, another nuisance and disease carrying pest in New Jersey.
Should my pet be treated for ticks?
Absolutely, yes! Not only do ticks feed on your pets, they use dogs, cats, and other pets as vehicles inside. Contact your veterinarian to find out how you can best protect your pet(s) from ticks.
How can I keep lone star ticks out of my yard?
The best way to prevent ticks from taking over your property is to keep your lawn and landscaping well-maintained AND remove items that would attract wildlife that bring these pests onto your property.
Helpful tick articles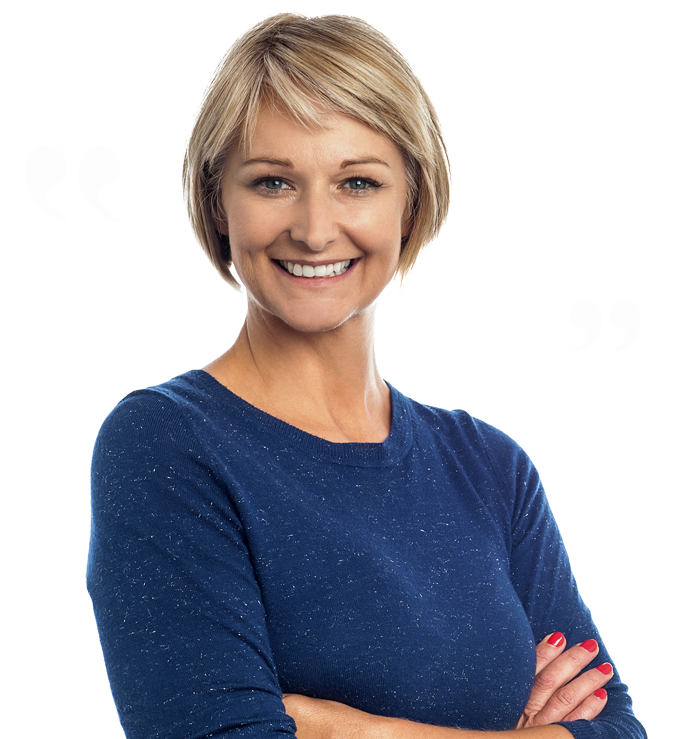 Testimonials
"All the professional qualities a business such as Arrow Pest Control would expect a service technician to exhibit, Brian, effortlessly presented. From my standpoint, he offered GOLD STAR "
Deb C.
Jackson, NJ
Arrow Pest Control received an average rating of

5.0

out of

5

stars from

1380

reviews.
5.0
Read Google Reviews
Request Your
FREE

Estimate

Schedule Your No Obligation Inspection Today
Additional Services
Our solutions are designed for even your toughest pest problems.
Don't let pests affect your quality of life, here's how we can help: