What are mud daubers?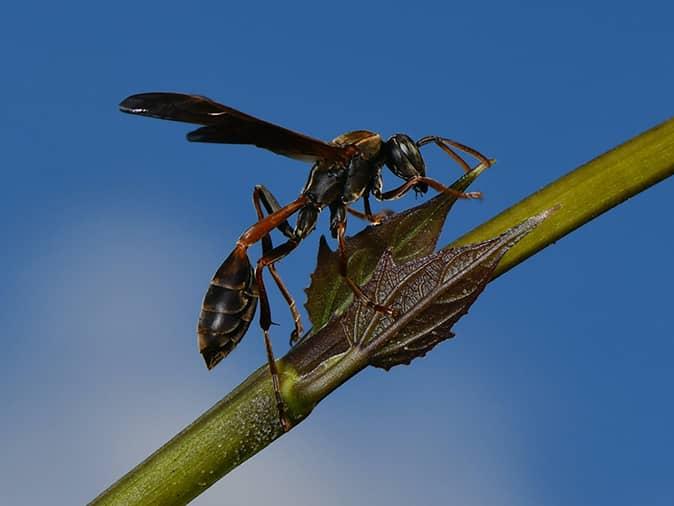 Mud daubers are a type of wasp that construct their nests using mud. They are also referred to as mud wasps, potter wasps, and dirt daubers.
What do mud daubers look like?
According to the National Pest Management Association, mud daubers range in size from ½ to over 1 inch in length and have black bodies with pale markings or a blue metallic luster. They are equipped with clear or dark wings, six legs, and antennae.
Do mud daubers sting or bite?
Mud daubers are solitary insects that are capable of stinging and may do so if threatened. They are not aggressive like other types of wasps in New Jersey and will not defend their nests.
Are mud daubers dangerous?
Mud dauber stings are not noted for being painful, however individuals have experienced allergic reactions to a mud dauber sting. Allergic reactions may include, but are not limited to:
Difficulty breathing

Swelling of throat or tongue

Hives or other skin reactions

Nausea

Vomiting or diarrhea

Dizziness or fainting
In the case of an allergic reaction, please seek medical attention right away.
It's also important to note that mud dauber nests may be taken over by more aggressive and potentially dangerous wasp species.
Why do I have a mud dauber problem?
Mud daubers are a problem in New Jersey once the warmer weather arrives – typically late spring and summer. They build their mud nests under overhangs on homes and buildings, under porches, and inside structures as well as in holes and crevices of machinery. They prefer rough surfaces like brick because mud sticks better. Mud daubers will seek out areas that are plentiful in spiders and flower nectars – the mainstays of their diet.
How do I get rid of mud daubers?
If you've discovered mud daubers or other stinging insects on your property, contact Arrow Pest Control for a free evaluation. We'll inspect your property to identify the species, to determine the severity of the problem, and to locate their nesting sites. Based on our findings, we'll recommend a treatment plan to get rid of your mud dauber problem.
How do I make my property less attractive to mud daubers?
In order to keep mud daubers away from your property, you should:
Eliminate spiders and other prey

Seal any cracks, gaps, or holes

Remove vacant mud dauber nests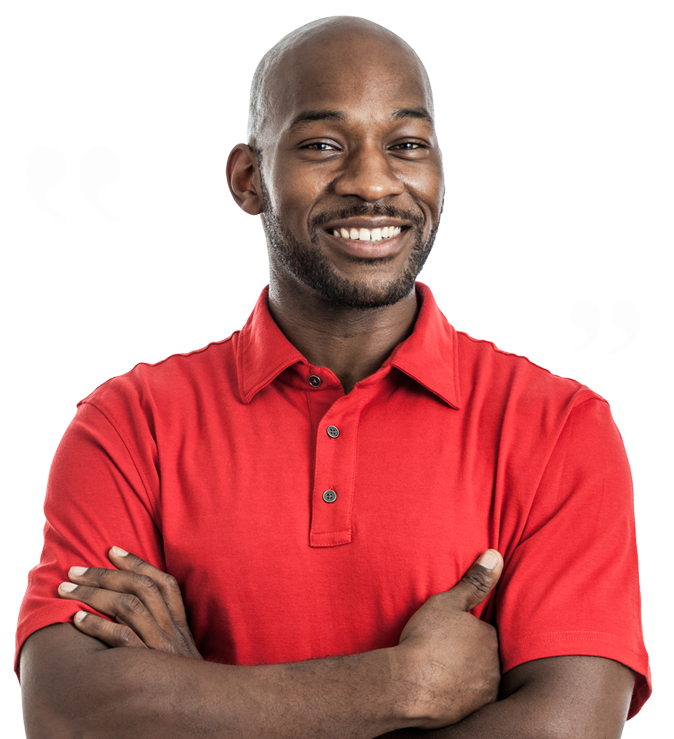 Testimonials
"We have a quarterly service plan with Arrow. They are not only focused on addressing issues they put preventative measures in place to prevent issues from happening, like looking for and sealing the places where bugs can get into the home. The team are professional, friendly, thorough and provide details about every step of their process. We have had several different technicians over the last 2 years and each follows the same process and guidelines. Definitely recommend for treatment and prevention."
Jared L.
Manalapan, NJ
Arrow Pest Control received an average rating of

5.0

out of

5

stars from

1380

reviews.
5.0
Read Google Reviews
Request Your
FREE

Estimate

Schedule Your No Obligation Inspection Today
Additional Services
Our solutions are designed for even your toughest pest problems.
Don't let pests affect your quality of life, here's how we can help: