Professional Bloomfield, NJ Pest Control Services
Started in 1973 in Freehold, New Jersey, Arrow Pest Control has been a locally owned and operated pest control company delivering superior pest control services for close to 50 years. Today, we continue to build strong relationships with our customers and protect people and property from pests throughout several New Jersey communities including Bloomfield.
If you've found large ants, small ants, termites, or other pests in and around your Bloomfield home or business, our team of experts are ready to help!
Active Pests In Bloomfield, NJ
Residential Pest Extermination In Bloomfield, NJ
No matter the season, pests never stop trying to get inside homes. At Arrow, it is our job to keep them out and we take it very seriously. To combat small black ants, spiders, roaches, and the many other house-infesting pests that try to invade homes in our region, we have developed residential pest control plans that are comprehensive and year-round. Pests don't take breaks and neither do we.
**An initial set up fee will apply
Visit our home pest control plans and pricing page to learn more about our Home Protection, Home Protection Plus, and our Arrow Premier. Or simply request your free home pest inspection; we'll send an inspector out to determine what pest(s) are present and recommend a plan that suits your needs and your budget.
Mosquito & Tick Control In Bloomfield, New Jersey
Arrow's effective mosquito and tick yard treatments in Bloomfield make outdoor living spaces more livable! The warm weather doesn't stick around for too long so don't let mosquito bites and the threat of tick-borne diseases keep you from enjoying your backyard, relaxing by your pool, or eating al fresco on the deck.
Our seasonal mosquito and tick reduction services start in April with a granular tick treatment to kill tick larvae, nymphs and adults already active. May through September, we'll spray areas where these pests rest and breed, including but not limited to along fence lines, trees, shrubs, shady areas of lawns. Finally, in October, we'll return one last time to treat the yard with the granules to eliminate any ticks that may be hanging around.
Visit our pest identification pages to learn more about mosquitoes and ticks in Bloomfield or contact us for mosquito and tick control pricing!
Bloomfield, NJ Termite Exterminators
When it comes to termites in Bloomfield, it's likely only a matter of time before your home is threatened. The Garden State is situated in a moderate to heavy termite zone on the termite infestations probability map and neighborhoods throughout Essex County find themselves at war with these wood-destroying pests.
If you've uncovered wood damage and aren't sure if it's termites, carpenter ants, or something else entirely, simply give us a call. We'd be happy to take a look and let you know if termites are infesting your home. If we find termite activity, we'll recommend treatment and provide a quote for the liquid termite treatment that includes our one-year renewable termite warranty against re-infestation.
Don't have termites? Keep it that way with proactive termite protection from Arrow. Like we said above, it's more of a when than an if. Defend your home today from future pest problems, contact us!
Commercial Pest Control Services in Bloomfield, NJ
Whether you own a small storefront, a restaurant, or a large warehouse, implementing a pest control program just makes sense and for some industries, is a requirement. For commercial pest control in Bloomfield, New Jersey, trust the locally owned and operated Arrow Pest Control.
When you partner with our New Jersey pest control firm, we'll tailor a pest control program to fit your facility and its pest pressures. Here's what you can expect:
A comprehensive pest threat analysis.
Thorough evaluation of the facility, its pest trends, problem areas, etc.
A customized treatment program.
Proper documentation of our findings, what services we performed, our recommendations for the management and employees, safety data sheets, and more.
Our highly trained and experienced pest control technicians rely on the principles of Integrated Pest Management (IPM), innovative technology and modern practices to control and prevent insects and rodents in commercial environments.
Find out how we can help your company eliminate the threat to your business, contact us today!
How to Get Rid of Bed Bugs in Bloomfield, NJ
Getting rid of bed bugs in Bloomfield starts with a call to the bed bug control experts at Arrow Pest Control. When we arrive, we'll start with a visual inspection where we'll look for signs of bed bugs and their eggs. After the inspection, if bed bugs are discovered, we will customize a treatment plan which typically includes:
An initial intensive service visit
Two follow-up visits which are completed over a six-week period of time. The last visit includes another inspection to make sure that the complete elimination of bed bugs has occurred.
Our treatment/preventative options include physical removal, thermal remediation (also known as bed bug heat treatment), conventional application, mattress encasement, active mattress liners, Climb-ups, and our portable bed bug heat chamber.
Contact us today to learn more about Arrow's bed bug extermination services in Bloomfield.
Job Openings In Bloomfield, NJ
Looking for a career and not just a job? Are you a problem solver? Do you enjoy helping people? If you answered yes to the above questions, then a career in the pest control industry may be the right fit!
Arrow Pest Control is looking for eager and hard-working individuals to join our team. Working for a pest control company covers a wide-range of interests including business, technology, and science making it an ideal career path for many people. Whether you're looking for a career as a licensed pest control technician or receptionist, a future in pest control offers substantial opportunities for personal and professional growth.
For available positions, please stop by our careers page!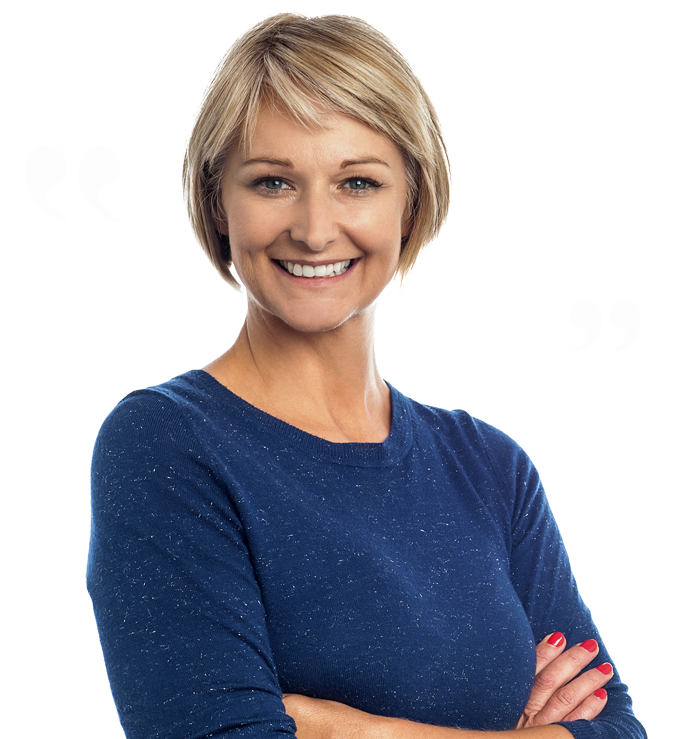 Testimonials
"I'm so happy we went with Arrow! We had been using another pest control company and still had a lot of spiders and crickets!! We switched to Arrow and after the first use with them, all the bugs were gone. They do a great job, very thorough, professional, friendly and very knowledgeable. I highly recommend using their services if you have any bug issues!"
Kathleen F.
Toms River, NJ
Arrow Pest Control received an average rating of

5.0

out of

5

stars from

1380

reviews.
5.0
Read Google Reviews
Request Your
FREE

Estimate

Schedule Your No Obligation Inspection Today
Arrow Pest Control Blog
Read the latest articles & news