47+ Years Of Trusted Pest Control Services In Essex Falls
Essex Fells is a welcoming community located in Essex County, New Jersey. To help keep Essex Fells a place where people enjoy living and visiting, the pest professionals at Arrow Pest Control offer the services needed to keep area pests out of homes and businesses. Arrow Pest Control is a New Jersey pest control leader that offers modern, industry-leading pest control services. For more than 47 years, home and business owners have trusted Arrow to keep their properties free of insects, rodents, and more. To learn how we can keep pests out of your residential or commercial property located in Essex Fells, give the New Jersey pest professionals at Arrow Pest Control a call today. We would love to hear from you.
Active Pests In Essex Fells, NJ
Residential Pest Control In Essex Fells, NJ
Pests can cause structural damage, contaminate surfaces and food sources, and introduce disease. To prevent pests and the problems they bring with them from negatively affecting your home and family, turn to the pest control experts at Arrow Pest Control.
We provide the home pest control services needed to keep pests out of your Essex Fells home throughout the entire year. We offer a selection of programs to ensure that we are able to meet your home's exact needs. Our most comprehensive option is our Arrow Premier program. It provides customers with the benefits of 4 seasonal service visits, coverage for more than 30 common household pests, carpenter ant control, our termite monitoring advantage, termite control, and free emergency service. For over 4 decades, we have been protecting homes and people from pests.
Put your trust into our hands and let us help keep invasive, damaging, and dangerous pests out of your home. To learn more about our home pest control programs, contact us today.
Problems Stink Bugs Cause In Essex Fells, NJ
Stink bugs live outside during the spring, summer, and early fall but, after the weather cools, they sometimes become a big problem for homeowners. In the late fall, stink bugs congregate on the sunny sides of homes and other structures in order to stay warm. As they crawl along the walls, they find their way inside through small cracks and crevices. Once inside, they move behind walls, into the attic, under floors, or into crawl spaces, where they can stay for the entire winter. Stink bugs produce a foul odor that can overwhelm a home.
To prevent your home from becoming a place that smelly stink bugs call home, Arrow offers effective stink bug control services. This proactive, exterior treatment is implemented from late August through late November. It works to stop stink bugs in their tracks, preventing them from entering your home. We also perform exclusion work, sealing off possible entry points that these pests can use to sneak their way into your home. Reach out to us today and let's work together to keep these stinky, nuisance pests out of your home.
Commercial Pest Control In Essex Fells, NJ
When it comes to having pests in your New Jersey business, one thing is certain, it simply can't be allowed. Just one pest, seen by a single customer, can have a dramatic impact on the overall success of your business. To help protect your business and its reputation from pests, the professionals at Arrow Pest Control are dedicated to providing the customized commercial pest control services needed to keep pests out of your business and away from your customers, employees, and product.
Our highly trained, fully licensed, and experienced professionals control and eliminate pests by combining the principles of Integrated Pest Management (IPM) with our innovative technology and modern practices.
Our pest management practices effectively control and prevent pests through pest threat analysis, evaluation, treatment, and documentation. Reach out to Arrow today to get started implementing a long-term solution to solve your Essex Fells business's pest problems once and for all.
Mini Guide To Termite Control In Essex Fells, NJ
When it comes to termite control in Essex Fells, the process can seem overwhelming. But we are going to break it down and show you just how easy it can be to protect your property from wood-eating termites.
We start with a free termite evaluation. One of our technicians will come to your property and perform a thorough interior and exterior inspection of your structure
We report our findings to you.
If termites are discovered, we provide a termite control estimate that includes how and where we treat, and the cost.
We schedule a treatment day and provide a termite-preparation checklist.
Our experienced technicians treat your property with Termidor®, America's #1 termite defense product. Termidor is applied along your foundation or the exterior perimeter of your structure. (Once termites come in contact with Termidor, they'll be eliminated.)
90 days after your termite treatment, we return to make sure the termites are completely gone.
Your property is free of termites!
To schedule a free termite evaluation, contact Arrow Pest Control today!
Pest Control Job Opportunities In Essex Fells, NJ
Seeking a position in an ever-expanding field? A profession in pest control may be right for you! This booming industry is looking for dependable, motivated, and lively individuals to join the workforce. Working for a pest control company covers a wide-range of interests including technology, business and chemistry; making it an ideal career path for many people. Whether you're looking for an occupation as a pest control technician or receptionist, a career in pest control offers ample opportunities for personal and professional growth.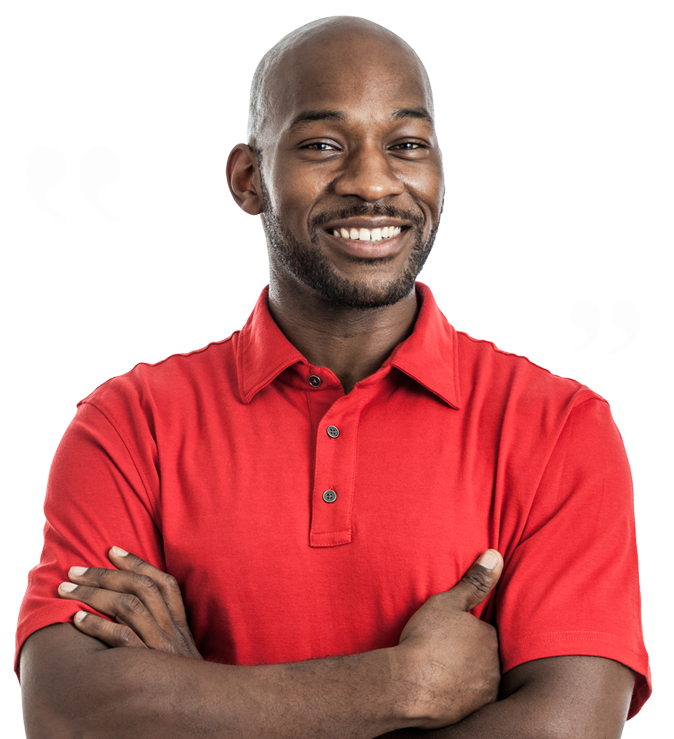 Testimonials
"I have a service plan with Arrow and use them quite often. Never disappointed, always friendly and knowledgeable and come right out and address the matter. I wouldn't hesitate to recommend them at all."
Jeffrey K.
Marlboro, NJ
Arrow Pest Control received an average rating of

5.0

out of

5

stars from

1380

reviews.
5.0
Read Google Reviews
Request Your
FREE

Estimate

Schedule Your No Obligation Inspection Today
Arrow Pest Control Blog
Read the latest articles & news