Nearly 50 Years Of New Jersey Pest Control Experience
Arrow Pest Control offers Howell, New Jersey the solutions needed to eliminate problems with insects and rodents that cause problems in homes and businesses. For over four decades we have been committed to the pest control industry and to offering our customers with environmentally friendly, long-lasting solutions to pest problems. Our professionals will work closely with you to ensure that your pest control goals are always being met. Don't trust keeping pests out of your Howell property to just anyone, trust the best in New Jersey- Arrow Pest Control!
Pests Active In Howell, NJ
Howell, NJ Termite Control Solutions
Termites in Howell do not care about the preservation of your home or business. In fact, these wood-destroying insects work very to achieve just the opposite and are responsible for extensive and expensive damages. And honestly, Howell homes and businesses are not alone - these pests infest and damage properties throughout New Jersey and most of the U.S.
The biggest problem associated with termites is that usually by the time an infestation is noticed they have already caused considerable damage to the property that they are invading. To help make your property less attractive to termites and to avoid devastating termite damages from occurring in your Howell property we recommend making the following changes around your property:
Keep mulch or soil at least 2 feet from the exterior of your home.
If firewood is being stored on your property make sure to keep it up off of the ground and a good distance away from the outside of your home.
Remove piles of organic debris like leaves, grass, sticks, decaying logs and trees, and other yard waste from your property.
Repair leaks found in the roof or exterior walls. Rainwater seeping into your home can cause its structural wood to become water damaged, which is highly attractive to termites.
Repair leaky pipes, fixtures, and faucets that are found both inside and outside of your home.
If these destructive pests ever do find their way onto your Howell property, don't despair, the professionals at Arrow Pest Control can provide the expert inspection and treatment services needed to completely and quickly eliminate the infestation. Give us a call to learn more about our highly effective termite control services!
.
Home Pest Control Plans & Pricing In Howell, NJ
Keep your Howell home free of ants, spiders, crickets, roaches, and more with our help. Arrow Pest Control provides customers with an environmentally friendly approach to controlling and eliminating pests. Each of our services can be customized to help meet the specific needs of your Howell home and property. Our highly trained pest control technicians provide home pest control programs that eliminate and prevent pest activity.
Please compare plans and pricing below to see which one would be a good fit for your home. You can also give us a call or fill out a form to schedule a FREE home evaluation if you're on the fence about which home pest control solution is right for your house.
Home Protection Program
Service consists of the elimination of your current pest or rodent problem, complemented by both interior and exterior year-round protection of your home, which is inclusive of three seasonal visits. The program covers your entire property including attics, mailboxes, playsets, sheds, and fences.
Pests targeted with Arrow's Home Protection Plan services include ants (excluding carpenter ants, pharaoh ants and acrobatic), bees, boxelder bugs, carpenter bees, carpet beetles, centipedes, cicada killers, clover mites, crickets, digger bees, earwigs, fabric & paper pests, fleas (inside only), ground beetles, hornets, mice, pillbugs, millipedes, rats, roaches, silverfish, sowbugs, spiders, springtails, stored product pests, and wasps.
*If you have a pool house that requires service, pricing would increase based upon the size of the structure.
Starting at
Program Price Calculator
Move the slider left to right based on your homes sq foot size for an estimated cost for services.**
**an initial set up fee will apply
In addition to our year-round home pest control programs, we offer the following targeted solutions to combat New Jersey pests: rodent control, mosquito and tick control, carpenter ant control, and stink bug control. Learn more about any of our residential pest control programs by getting in touch with us at Arrow Pest Control today!
How To Identify Wood Cockroaches In Howell, NJ
Many people are familiar with roaches and know that they absolutely do not want them living in their homes, but are you familiar with Pennsylvania wood roaches? If you are not, you are in the right place; the professionals at Arrow are going to provide you with the information needed to identify these pests and to keep them out of your Howell home.
Adult wood roaches are dark chestnut brown in color and have an off-white outline on the front of their wings and thorax. Females have underdeveloped wings and therefore cannot fly; the males, on the other hand, do have fully developed wings and can. Females (3/4 of an inch in length) are smaller than the males (1 1/8th of an inch in length).
Wood roaches unlike other species of roaches prefer to live outside in decaying logs or trees and in other pieces of rotting wood that they find. While not as large of a threat to people as other roach species are, these pests still should be noted and countered when present, because they are known to make their way inside of New Jersey homes looking for food, contaminating food sources as they go.
If you discover wood roaches inside or outside of your Howell home, contact us at Arrow Pest Control. We can provide you with the services needed to control these pests and keep them out of your home and away from your food!
Commercial Pest Control Services In Howell, NJ
At Arrow Pest Control we believe in working closely together with all of our commercial customers to provide the unmatched, on-going protection that businesses need to keep insects and rodents away from your facility and without adversely affecting your bottom line.
Providing commercial pest control in Howell and throughout Monmouth County since 1973, our local team is uses proven methods and innovative strategies that exceed industry standards and comply with industry regulations. Our tailored commercial pest control services provide our customers with pest threat analysis through an extensive interior and exterior inspection, an evaluation of the inspection, fast and effective treatment, and a comprehensive report of our findings.
For more information about long-term pest protection for your Howell commercial facility or for information about targeted control for other pests, contact Arrow Pest Control today!
Employment Opportunities In Howell, NJ
Seeking employment in a fast-paced field? A profession in pest control may be right for you! This ever-growing industry is looking for positive, motivated and ambitious individuals to join the workforce. Working for a pest control company covers a wide-range of interests including business, communications, and biology; making it an ideal career path for many people.
Whether you're looking for a job as an exterminator or receptionist, a career in pest control offers ample opportunities for personal and professional growth.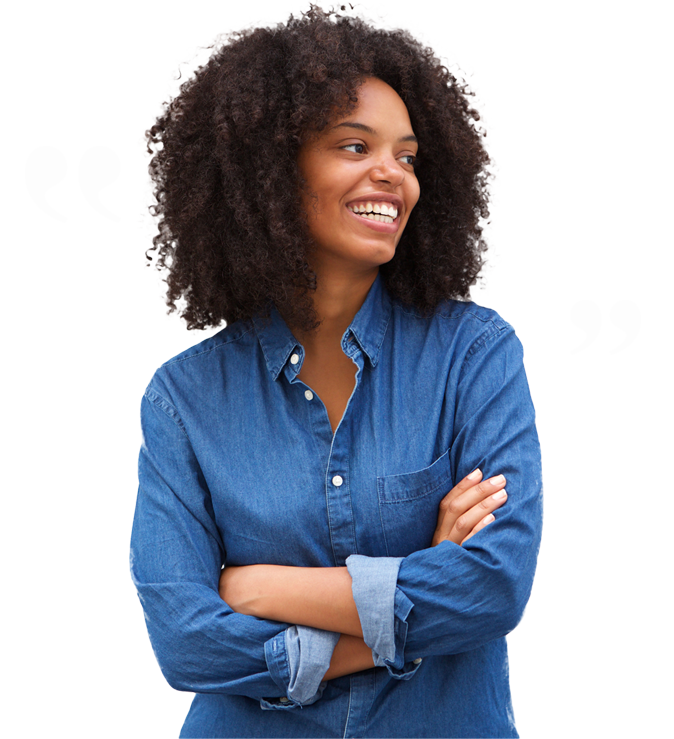 Testimonials
"We've been using Arrow for the last 4 years. We have a monthly plan, so they come and service the interior and exterior regularly. We can also call them anytime for anything we see...wasp, wasp nests, rodents, ants, whatever...our coverage literally includes the mailbox at the curb all the way to the furthest point of our backyard fence and everything in between. All the technicians we've had, including Jason, were friendly and knowledgeable. But, Jason, goes above and beyond with his service and willingness to do more for his customers. Highly recommend Arrow Pest Control!"
Renee R.
Short Hills, NJ
Arrow Pest Control received an average rating of

5.0

out of

5

stars from

1380

reviews.
5.0
Read Google Reviews
Request Your
FREE

Estimate

Schedule Your No Obligation Inspection Today
Arrow Pest Control Blog
Read the latest articles & news