Providing Pest Control In New Egypt, NJ For 45+ Years
New Egypt, a borough located in Ocean County, New Jersey, is a small community that is protected from the pests that also, unfortunately, choose this area of New Jersey to call home with the help of the professionals at Arrow Pest Control. We guard New Egypt homes and business against insects and rodents through our eco-friendly and modern pest control services. We have over 40 years of experience, protecting New Jersey residential and commercial properties from the dangers and damage that pests can create. To learn more about partnering together to maintain a pest-free home or business, call Arrow Pest Control today and speak with one of our friendly experts.
Active Pests In New Egypt, NJ
Residential Pest Control In New Egypt, New Jersey
Arrow Pest Control's professionals have the dedication, knowledge, and experience needed to get rid of your New Egypt home's pest problems. Each of our three residential pest control programs (Home Protection Program, Home Protection Plus Program, Arrow Premier) offer quality year-round pest protection, seasonal services, coverage against 30+ pests and free emergency service. With plans starting as low as $35/month, there's sure to be a plan that suits your needs and budget!
**An initial set up fee will apply
Are Stink Bugs In New Egypt, NJ Dangerous?
Stink bugs are appropriately named because a gland on their thorax releases a foul-smelling odor as a means of defense. This odor is unpleasant to deal with but poses no danger.
Stink bugs spend most of the year outside but move indoors in the late fall to overwinter in a warm safe environment. Inside homes, they overwinter behind walls, in attics, under floors, and in crawl spaces.
To help prevent these smelly insects from being able to use your home to overwinter in, we have developed our stink bug control in New Egypt. This service includes an exterior treatment and exclusion work to seal off points of entry and is best completed during mid-summer before they start moving inside.
To learn more about keeping your home smelling fresh by keeping stink bugs out, give Arrow Pest Control a call today!
Commercial Pest Control In New Egypt, NJ
Arrow Pest Control delivers exceptional, long-lasting results that keep pests out of New Egypt businesses. Examples of businesses we serve include:
Education facilities
Hotels
Retail spaces
Healthcare facilities
Restaurants
And more
Arrow Pest Control protects commercial facilities, equipment, products, employees, and customers from pests by creating a tailored pest control program that solves specific pest pressures. Included in our commercial pest control program are a pest threat analysis, an evaluation, treatment, and documentation.
To learn more about our eco-friendly solutions to commercial pest threats, reach out and contact Arrow Pest Control today.
Caldwell, NJ Termite Extermination
Termite activity is part of the norm here in Caldwell, New Jersey. If you haven't had already had a termite infestation in your home or found termites on your property, that's great news but don't let you guard down. Really when it comes to these wood-destroying insects in Caldwell, it's likely only a matter of time before it's your home's turn.
Termite damage is not always obvious and may be confused for water damage in a home. If you've found wood damaged in your home and aren't sure if it's water, termites, carpenter ants, or something else entirely, contact Arrow to schedule an inspection. Our licensed inspectors are well-versed in all things termites; they know where to look for mud tubes, how to track down termites in the walls, and have the ability to spot termite damage and other signs of a termite infestation.
If termites or signs of these wood-destroying insects are discovered, we'll explain what a termite treatment consists of, the warranty associated with the service, and provide you with the cost of the termite control.
If your home is free of termites and you want to keep it that way, our termite protection is still the ideal solution and works 24/7/365 to keep termites from eating your home… literally. Reach out today to learn more about this comprehensive service!
Protect Your New Egypt, NJ Property From Termite Damage
Termites are responsible for costing U.S. property owners over 5 billion dollars each year. To prevent your home from becoming part of that number, protect your property from termite damage with the help of Arrow Pest Control.
Our professionals know how to find and accurately identify an infestation and utilize modern products and procedures to make sure the entire infestation is eliminated and won't return. Our termite control services in New Egypt include:
A thorough interior and exterior termite inspection
Termite treatment using America's #1 termite defense product, Termidor®
A follow-up visit 90 days after the treatment to ensure that it was effective
To learn more about partnering with us to protect your home from wood-damaging termites, call us today, and speak with one of our knowledgeable experts.
Pest Control Jobs In New Egypt, New Jersey
Looking for a career in a flourishing industry? A profession in pest control may be right for you! This ever-expanding field and Arrow Pest Control specifically is looking for driven individuals to join the team. Working for a pest control company covers a wide-range of interests including communications, technology, and science making it an ideal career path for many people. Whether you're looking for an occupation as a licensed pest control technician or receptionist, a future in pest control provides many opportunities for personal and professional growth.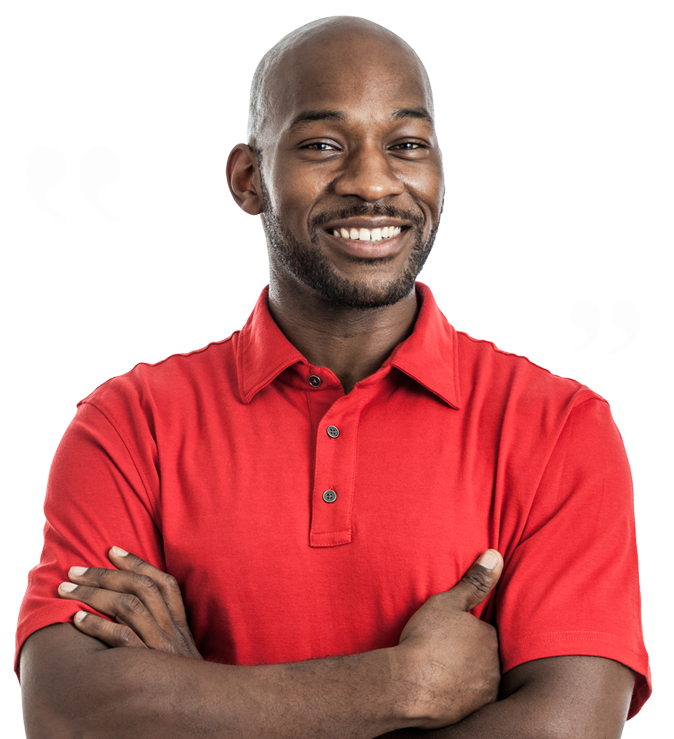 Testimonials
"I have a service plan with Arrow and use them quite often. Never disappointed, always friendly and knowledgeable and come right out and address the matter. I wouldn't hesitate to recommend them at all."
Jeffrey K.
Marlboro, NJ
Arrow Pest Control received an average rating of

5.0

out of

5

stars from

1380

reviews.
5.0
Read Google Reviews
Request Your
FREE

Estimate

Schedule Your No Obligation Inspection Today
Arrow Pest Control Blog
Read the latest articles & news