Protecting Rahway, New Jersey Homes For More Than 47+ Years
Arrow Pest Control is New Jersey's pest control company of choice; our professionals can protect your Rahway, New Jersey home or business from the wide variety of pests that have also decided to call this thriving city home. Arrow Pest Control is a family-owned and operated company, and we take great pride in serving our customers and providing them with exceptional pest management services. We have the effective, modern, and affordable services needed to protect New Jersey properties from pests like ants, mice, roaches, termites, stinging insects, pantry pests, and more.
At Arrow Pest Control we can offer you a customized pest control plan that will take care of your property's unique needs. Contact us today to learn more about protecting your Rahway property from pests with the help of the friendly and knowledgeable experts at Arrow Pest Control
Pest Active In Rahway, NJ
Residential Pest Control In Rahway, NJ
For over four decades the professionals at Arrow Pest Control have been providing the protection that New Jersey residents need to keep potentially dangerous and damaging pests from living and nesting within the walls of their homes. Over the last 40 years we have gained the experience needed to effectively rid homes of the pests that commonly invade; pests like ants, spiders, roaches, and mice. Arrow's professionals know that each Rahway property and family has their own unique needs, which is why we offer a selection of pest control programs to choose from.
**An initial set up fee will apply
To speak with one of our dedicated professionals and learn which of our programs is going to provide you with the services needed to protect your home and family from pests, give us a call today!
Tips To Avoid American Cockroaches In Rahway, NJ
American roaches are prolific pests that are unfortunately found living throughout New Jersey. If the American cockroach finds their way inside your Rahway home they will most likely bring with them disease, stress, and a musty odor. The key to stopping these pests from wanting to choose your home to live inside of is to take away the things they want/need. To prevent these dangerous pests from entering your home, our professionals want to offer some easy to accomplish American roach prevention tips.
Remove easy access to food sources by making sure that outdoor trash cans have tight-fitting lids on them, remove garbage from your home regularly, wash dirty dishes daily, sweep up crumbs and mop kitchen floors routinely, and store food either in the refrigerator or inside plastic or glass containers that have air-tight lids.
Remove easy access to water sources by fixing any leaky pipes, fixtures, or faucets that are located both inside and outside of your home. Place dehumidifiers in basement areas to reduce moisture levels inside of your home.
To prevent American roaches from being able to get into your home, seal cracks in the foundation and exterior walls, place door sweeps on all exterior doors, make sure that weather stripping is placed around all exterior doors and windows, and make sure that door and window screens are in place and intact.
American roaches are persistent invaders and if they ever find their way into your Rahway home, contact Arrow Pest Control immediately. Our experts are experienced and can provide the services needed to quickly rid your home of an American roach infestation. Call us today to learn more!
Commercial Pest Control Solutions In Rahway, NJ
At Arrow Pest Control, our industry-leading, trusted commercial pest control services provide the attention to detail that is needed to protect any Rahway business from the dangers and damages of a pest infestation. Our commercial pest control services include:
Pest Threat Analysis - A thorough interior and exterior inspection is performed. Pest activity will be tracked through the installation of monitoring devices.
Evaluation - The findings from the threat analysis are evaluated and we can identify problem areas and design a plan of action.
Treatment - Our team will put into action an Integrated Pest Management plan that is specific to your business and its pest control needs.
Documentation - Our professionals will provide you with a comprehensive report of our findings.
Our industry-leading technologies exceed industry standards and effectively control pests in a wide variety of industries including food service, property management, retail, education, healthcare, and hospitality. Get in touch with us to schedule an inspection of your Rahway commercial facility!
Protect Your Rahway, NJ Property From Termites
Protecting your Rahway property from termites can be accomplished by reducing moisture levels found in and around your home and by partnering with the New Jersey termite control experts at Arrow Pest Control. Termites are moisture-seeking pests and prefer to feed on wood that has been previously damaged by water or that is decaying. To help keep termites from choosing your property to nest on it is important to get rid of excess moisture, this can be accomplished several ways including making sure that gutters are clear and directing water away from your home, repairing a leaky roof, fixing dripping pipes or fixtures, limiting soil to wood contact on your property, and using dehumidifiers in basement areas.
To provide the support needed to help you win the fight against termites, Arrow's highly trained and experienced professionals can provide an interior and exterior inspection of your home. If termites or termite activity are discovered we will provide you with a termite activity report which provides treatment details and a cost estimate. We successfully treat and eliminate termites using Termidor (America's #1 termite defense product). Termidor is applied along your foundation or the exterior perimeter of your home or business, creating a zone of protection from damaging termites. To learn more about treating and eliminating termites from your Rahway property, give us a call today!
Careers in pest control in Rahway, New Jersey
Looking for a position in a prosperous industry? A career in pest control may be right for you! This blooming field is looking for trustworthy, hard-working and motivated individuals to join the workforce. Working for a pest control company covers a variety of interests including customer service, leadership and science; making it an ideal career path for many people.
Whether you're looking for a vocation as a licensed exterminator or receptionist, a future in pest control offers substantial opportunities for personal and professional growth.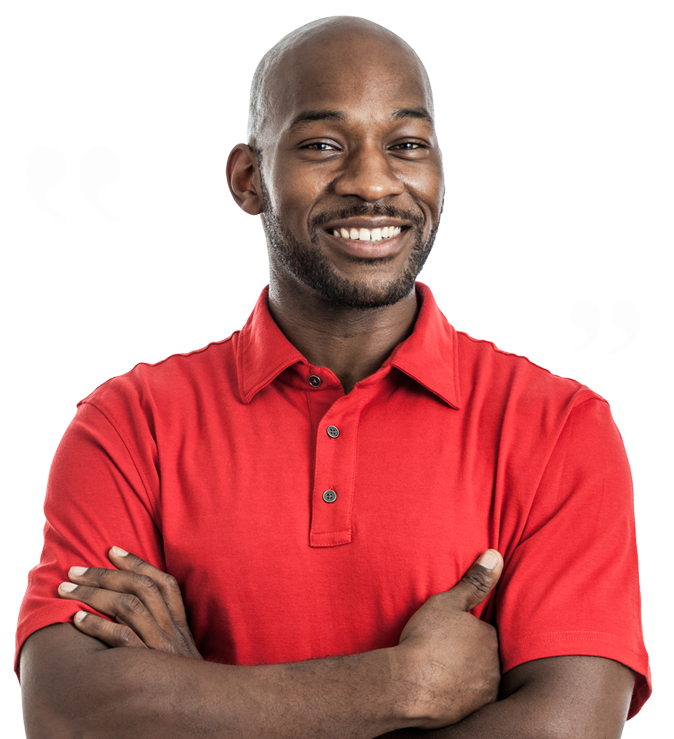 Testimonials
"My family has used Arrow since the early 80's. In our new home we use them as well. Jason came yesterday and did a great job. Thanks again for your great service to our community!"
Jeff K.
Farmingdale, NJ
Arrow Pest Control received an average rating of

5.0

out of

5

stars from

1380

reviews.
5.0
Read Google Reviews
Request Your
FREE

Estimate

Schedule Your No Obligation Inspection Today
Arrow Pest Control Blog
Read the latest articles & news