Local South Amboy, NJ Exterminators
Whether you are looking for a targeted pest control program or for year-round protection for your home or business, Arrow Pest Control is the pest control company to call when you need pest control services in South Amboy or elsewhere in Middlesex County. Relying on our 47+ years experience and our modern technology, our local pest control experts will help you achieve and maintain a pest-free environment. Contact Arrow at the first sign of a pest problem!
Active Pests In South Amboy, NJ
Residential Pest Control In South Amboy, NJ
To protect your South Amboy home from a wide variety of invasive pests, look no further than Arrow Pest Control and our exceptional residential pest control options. We offer three year-round pest control programs for our homeowners to choose from. We believe that everyone should have access to professional pest control, which is why we offer a variety of options at affordable prices.
**An initial set up fee will apply
Contact us today to request a free home estimate for your South Amboy property!
South Amboy, NJ Mosquito & Tick Control
While total elimination of mosquitoes and ticks is impossible, Arrow Pest Control is dedicated to protecting residents of South Amboy from encountering these disease spreading pests so they can enjoy their properties without worrying about mosquito bites or tick-borne illness such as Lyme disease.
Our Bite Back! program, a seasonal mosquito and tick service, includes seven monthly treatments starting in April and ending in October. We'll start the season off with a granular tick treatment in April to kill ticks that are already moving around. May through September, we'll return every month to spray areas where mosquitoes and ticks breed and rest. In October, we'll come out one more time to apply another granular tick treatment to your lawn to exterminate ticks that are still active.
Reducing the populations of mosquitoes and ticks on your South Amboy property has never been easier when you call Arrow Pest Control. Click here to learn more about our mosquito and tick control service in South Amboy, or call us today and get started!
How To Get Rid Of Rodents In South Amboy, New Jersey
Avoiding problems with rodents in your South Amboy home is difficult because rodents will take any opportunity given to them to find their way into your home in order to have easy access to free food, water and shelter. A crack as small as the diameter of a dime in your home's foundation is an open invitation to rodent families to come live with you and your family!
The best way to ensure that your home is completely protected against rodents and the problems they can bring with them (disease, damage, contamination, stress, and destruction) is to partner with a professional rodent control expert. To get rid of rodents which have found their way onto your New Jersey property, Arrow Pest Control offers highly effective rodent control services.
To rid properties of rodents, our professionals will:
Perform a complete inspection
Eliminate rodents currently invading your home
Determine points of entry
Develop an exclusion plan
Provide rodent monitoring through the installation of bait stations around your property
Offer recommendations to make your South Amboy property less attractive to rodents.
To learn more about preventing rodents from choosing your home as their home, reach out to Arrow Pest Control today!
Commercial Pest Management In South Amboy, NJ
Insects and rodents can find their way into your South Amboy business in a wide variety of ways including:
Inside deliveries
Through open doors and windows
Through cracks in exterior walls
Accidentally on you, your employees, or your customers
To protect your commercial facility, and its reputation, from common New Jersey pests, turn to Arrow Pest Control and our outstanding commercial pest control services. Our professionals follow the principles of Integrated Pest Management to provide a complete solution to your facility's pest problems. Through Integrated Pest Management (IPM) we focus on the biological, mechanical and cultural needs of pests in order to control them in an effective manner that does not solely rely on pesticide use. Trust our modern, industry-leading services to keep pests out of your commercial facility and to keep your customers and dedicated employees safe and happy. Contact Arrow today to learn more about implementing a year-round pest control program into your South Amboy business.
South Amboy, NJ Bed Bug Extermination
Identifying a bed bug infestation as soon as possible is key to preventing the infestation from becoming established and spreading throughout your South Amboy home. One of the best ways to identify a bed bug infestation is to look for signs of their presence during weekly bedding changes. During the process of stripping your bedding, look for the following signs:
Rust-colored stains
Dark-colored streaks (excrement)
Live or dead bed bugs (apple seed-shaped insects with six legs that are reddish-brown in color)
Piles of shed bed bug skins (exoskeletons)
If you suspect you have found signs of bed bugs in your home, immediately contact our professionals to perform a thorough inspection of your home. After the inspection is completed, if the presence of bed bugs is discovered, we will develop a customized bed bug treatment plan that includes an initial service visit and two follow-up visits completed over a six-week period of time. At our last visit, our experts will perform a final inspection to make sure the complete elimination of your home's bed bug infestation has occurred. Reach out to us today to learn more about protecting your home and family from parasitic bed bugs.
Employment In South Amboy, New Jersey
Looking for a rewarding profession in an ever-growing field? A career in pest control may be right for you! This burgeoning industry is looking for ambitious, dedicated and motivated individuals to join the workforce. Working for a pest control company covers a wide-range of interests including customer service, business and science; making it an ideal career path for many people. Whether you're searching for a position as a licensed pest control technician, a career in pest control provides plenty of opportunities for personal and professional growth.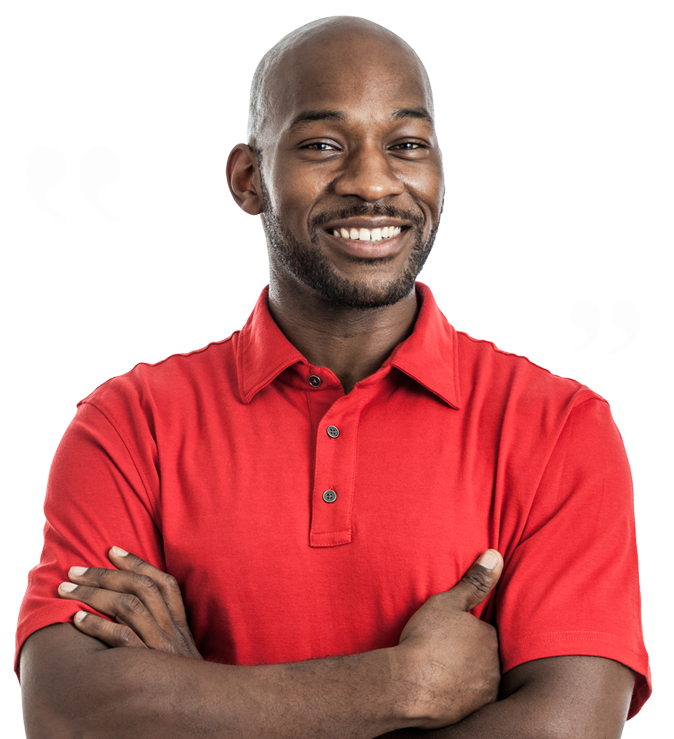 Testimonials
"We have a quarterly service plan with Arrow. They are not only focused on addressing issues they put preventative measures in place to prevent issues from happening, like looking for and sealing the places where bugs can get into the home. The team are professional, friendly, thorough and provide details about every step of their process. We have had several different technicians over the last 2 years and each follows the same process and guidelines. Definitely recommend for treatment and prevention."
Jared L.
Manalapan, NJ
Arrow Pest Control received an average rating of

5.0

out of

5

stars from

1380

reviews.
5.0
Read Google Reviews
Request Your
FREE

Estimate

Schedule Your No Obligation Inspection Today
Arrow Pest Control Blog
Read the latest articles & news