Expert Pest Control Services In Summit, New Jersey
Summit, is located in the beautiful Union County and is a place that any New Jersey resident would be proud to call home. From quaint family friendly neighborhoods with diverse housing opportunities to an idyllic downtown, Union County has something for everyone. Summit residents also have access to the New Jersey pest control professionals at Arrow Pest Control, who have been protecting New Jersey homes and businesses from the pests that commonly try to live with and around us for over 47 years.
Our company works tirelessly to offer our customers eco-friendly solutions to solve pest-related problems while always working to exceed our customer's expectations. Ants, spiders, mice, roaches, bed bugs, mosquitoes, and ticks are no match for our pest professionals and the highly effective pest solutions they administer; contact us today to learn more about any of our quality pest control programs!
Pests Active In Summit, New Jersey
Residential Pest Control In Summit, NJ
To protect your Summit home and family from pests, partner with New Jersey's superior pest control experts; Arrow Pest Control! We offer a selection of home pest control programs that provide superior seasonal protection against a wide variety of pests. Get rid of current pests problems and prevent future pests invasions through our year-round home protection programs.
Our most comprehensive program is our Arrow Premier Program that provides customers with the benefits of year-round pest protection, 4 seasonal service visits, coverage against more than 30 common household pests, carpenter ant control, termite control, and free emergency service. Choose this program, or one of the other highly effective programs (Home Protection and Home Protection Program Plus) to give you the peace of mind knowing that your Summit home's pests problems will be solved once and for all!
Arrow Premier
If you're looking for a program that protects your home and family from common household pests PLUS termites and other wood-destroying insects, we recommend Arrow Premier. With this program, you get quarterly pest control and a wood-destroying insect program in one package!
Protects your home all year long.
Consists of full interior and exterior inspections and treatments.
Covers your entire property* including the attic, mailbox, play set, shed, and fence.
Includes a certified termite inspection and ongoing termite control.
Pests targeted with Arrow's Premier includes cockroaches, silverfish, spiders, earwigs, clover mites, millipedes, centipedes, crickets, ground beetles, boxelder bugs, ants (including carpenter ants, pharaoh ants and acrobatic), fleas (inside only), pillbugs, sow bugs, fruit flies, stored product pests, bees, wasps, hornets, carpenter bees (no higher than 10ft), mice, and rodents PLUS termites
*If you have a pool house that requires service, pricing would increase based upon the size of the structure.
Starting at
Program Price Calculator
Move the slider left to right based on your homes sq foot size for an estimated cost for services.**
**an initial set up fee will apply
Mosquito & Tick Control In Summit, NJ
Mosquitoes and ticks have a lot in common, they are both parasitic pests that feed on the blood of people and animals, and they both have the ability to carry and transmit a wide variety of diseases that can cause serious health concerns for you and your family. While the complete elimination of these pests from your property is impossible, reducing the number of these parasitic pests found living and breeding on your property certainly is possible!
Through the latest technology, equipment, and materials we can effectively combat mosquitoes and ticks where they live and breed. Our mosquito and tick control services are performed every month from May thru September and include:
A thorough inspection of your property to located mosquito and tick breeding and resting sites found on your property.
The treatment of resting sites and other areas of concern.
The treatment of breeding sites with a special material to prevent the mosquito larvae from developing into adults.
Give us a call today to learn more about our highly effective mosquito and tick control program!
Pest Protection For Summit, NJ Businesses
At Arrow Pest Control we are deeply committed to protecting New Jersey commercial properties from the pests that invade businesses and can cause structural damage, health concerns, scare away customers and damage your business's reputation. Our goal is and always has been to quickly and discreetly eliminate problems with pests, and then to put into place a customized, modern commercial pest control program that will help you maintain a pest free environment within your commercial facility. Our commercial pest control programs include the following:
Pest Threat Analysis
Evaluation
Treatment
Documentation
In addition to our year-round, general commercial pest control services, we also offer specific programs to provide you with the targeted control and removal of rodents and wildlife that are causing problems in and around your facility. Contact us today to learn more about any of our commercial pest control programs or to request your free commercial estimate!
Bed Bug Prevention Tips For Summit, NJ Residents
If bed bugs find their way into your Summit, NJ home or business the bed bug control experts at Arrow Pest Control will customize a treatment plan to quickly eliminate them from your property. A bed bug control plan from Arrow typically includes an initial inspection, intensive service visit, in addition to two follow-up visits which are completed over a six week period of time. Our last visit includes another inspection to make sure that the complete elimination of bed bugs has occurred. To eliminate and control bed bugs we recommend the following methods/items: physical removal, thermal remediation, chemical application, mattress encasement, active mattress lines, climb-ups, and/or a portable heat chamber.
To help prevent these parasitic pests from being able to make their way into your Summit property in the first place, we recommend the following bed bug prevention tips:
Schedule routine bed bug inspections for your Summit property
Before booking a hotel visit the Bed Bug Registry, a non-profit independent website where users post bed bug sightings
Before entering your hotel inspect it for signs of bed bug like red spots or dark streaks on the linens, mattresses, and box springs
Pack clothes in plastic bags and keep them in those plastic bags while not in use
Keep clothes and outerwear off of the floor of your hotel room or public place like libraries, movie theaters, and shopping centers
Wash all clothing in hot water after returning home from a trip, college, or camp
Do not purchase used mattresses or box springs for your home
Make sure to routinely vacuum and shampoo your home's or businesses carpets
Why Termite Prevention Is Important In Summit, NJ
Termites are very invasive and damaging pests, whose method of reproduction and colonization make them dangerous and challenging to eliminate. It's fairly well known that they feed on cellulose, most commonly in the form of wood that has been damaged by water or mold. Avoiding a full-blown termite infestation is extremely important; the damages that they can cause risks harm to the structural integrity of your home, and allowing an infestation to continue for any length of time can be devastatingly expensive. Termites on average cause over five billion dollars' worth of damages across the country each year.
By implementing the following prevention tips, you can help to make sure that these pests are less likely to be attracted to your home and less likely to find their way inside.
Seal any cracks and crevices found in your home's foundation, caulk openings found around utilities entering into your home, install door sweeps, and make sure that gaps found around doors, especially basement doors are caulked to help stop termites from accidentally finding their way inside of your home while out foraging for food.
Termites are attracted to damp areas and to wood that has been damaged by water. Fix any leaky pipes or fixtures found in and around your home; install de-humidifiers in basements areas to reduce moisture levels, and remove any structural wood from your property that has been damaged by water.
It can be also be helpful to remove dead trees, tree stumps, piles of lumber and other organic material from your property to make it less attractive to termites.
To prevent problems with termites, partner with the pest control professionals at Arrow Pest Control. We have the tools to track down termites in your walls and elsewhere in your home and are ready to administer the termite control and preventative services needed to eliminate these wood-destroying insects; give us a call to learn more about our highly effective termite control services!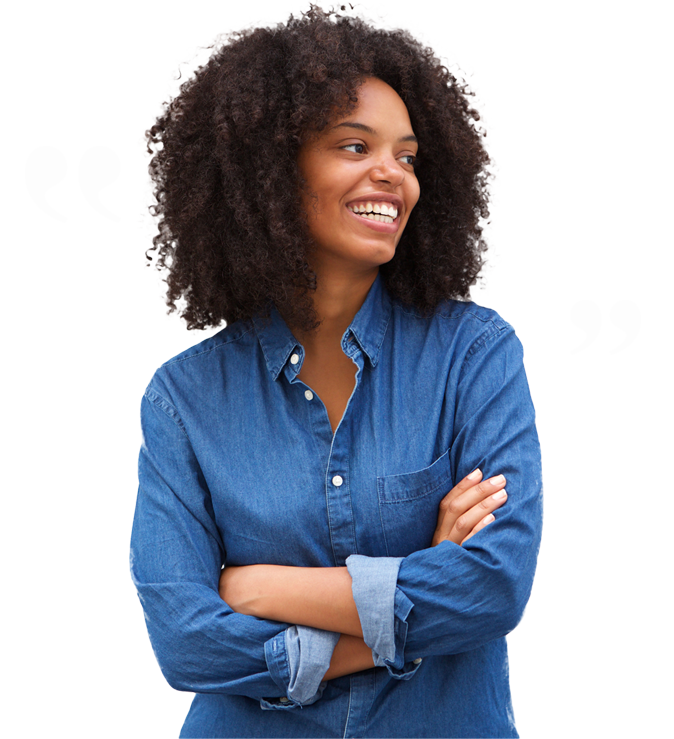 Testimonials
"We've been using Arrow for the last 4 years. We have a monthly plan, so they come and service the interior and exterior regularly. We can also call them anytime for anything we see...wasp, wasp nests, rodents, ants, whatever...our coverage literally includes the mailbox at the curb all the way to the furthest point of our backyard fence and everything in between. All the technicians we've had, including Jason, were friendly and knowledgeable. But, Jason, goes above and beyond with his service and willingness to do more for his customers. Highly recommend Arrow Pest Control!"
Renee R.
Short Hills, NJ
Arrow Pest Control received an average rating of

5.0

out of

5

stars from

1380

reviews.
5.0
Read Google Reviews
Request Your
FREE

Estimate

Schedule Your No Obligation Inspection Today
Arrow Pest Control Blog
Read the latest articles & news