Affordable & Local West Orange, NJ Pest Control Services
Arrow Pest Control is a family owned and operated business that has over 47 years of experience in the pest control industry. Through honesty, integrity, and hard work we have developed long-term relationships with all our customers and provide exceptional and affordable pest control services.
Whether you are looking for a targeted pest control program like the ones below, or for year-round protection, Arrow Pest Control is the company with the experience and technology to help you stay pest-free. For the most industry leading, effective pest control services found in New Jersey, protect your West Orange property from insects, rodents and more by turning to the professionals at Arrow Pest Control!
Active Pests In West Orange, NJ
West Orange, NJ Termite Treatments
Arrow Pest Control has been protecting West Orange homes from termite damage for more than 47 years. With termites causing an estimated five billion dollars in damage each year, protecting your home from termites is more important now that it ever has been.
How Does Arrow Help Protect Against Termites?
Arrow Pest Control provides the most comprehensive and effective termite treatment options for West Orange homes and businesses. Our available services include:
Free on-site termite evaluation.
Liquid termite treatment using American's #1 termite defense product - Termidor.
Arrow's Termite Warranty- A one-year, renewable warranty against re-infestation. Each year upon renewal you will receive a termite inspection.
Termite pre-treatment service- A termite pre-treatment service is performed while a home or business is still under construction to protect it from future problems with termites.
Wood Destroying Insect Inspection and Reporting- A highly trained termite expert will inspect for active termite infestations, evidence of termites and termite damage, conducive conditions, and other wood-destroying organisms. You'll be provided with written documentation of our findings including the completion of the NPMA-33 report.
Protect your New Jersey property from termites by partnering with New Jersey's premier termite control experts. Contact us today to get started guarding your home against termites through our highly effective termite control services.
What Are The Most Common Signs Of Termites?
Because most damage termites inflict on a house is within the inner walls, it's tough to tell if you even have a termite problem – however there are several tell-tale signs. Visually seeing termites swarming or crawling around your house is the most obvious sign you need to call a termite control expert. Other less obvious signs are mud tubes, hollow wood, discolored drywall, small pinpoint holes in your drywall and piles of wings left by termite swarmer's (closely resembling fish scales). Since the majority of this damage is unseen, find out how our professionals track down termites in your walls.
Professional Mosquito & Tick Control Services
While total elimination of mosquitoes and ticks is impossible, Arrow Pest Control is dedicated to decreasing the chance that your family or pets encounter these disease spreading pests so you can enjoy your property with peace of mind. Our mosquito and tick program offers five treatments to problem areas around your home that will create a protective barrier against these pests.
How Can I Reduce Mosquitoes Are My Home?
Since mosquitoes breed near standing water, it's important to survey your property and empty standing water from buckets, tires, flower pots, and for items such as bird baths, we recommend changing that water once a week or so. Ensuring your gutters are clean of debris is also a great way to prevent mosquitoes from breeding close to your home.
What Diseases Do Mosquitoes And Ticks Carry?
While there are many diseases associated with these two biting insects, the most common for mosquitoes are Malaria, Dengue, West Nile virus, Yellow Fever and Zika. Common tick-borne illnesses include Lyme disease, Rocky Mountain Spotted Fever and Powassan disease. Learn more about all the diseases associated with these pests below:
Tick-Borne Illnesses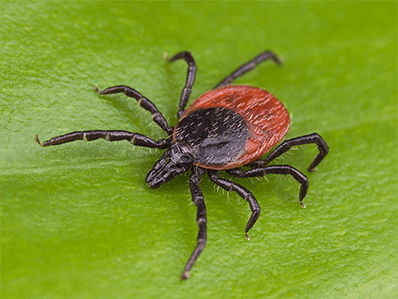 Mosquito-Borne Illnesses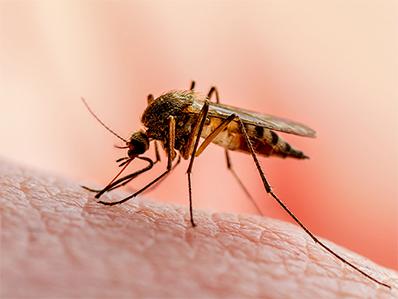 Reducing mosquitoes around your West Orange property has never been easier when you call Arrow Pest Control. Click here to learn more about our mosquito and tick control service, or call us today and get started!
Home Pest Control in West Orange, NJ
Arrow Pest Control offers three levels of year-round pest control service that guard your home against common, household invading New Jersey insects and rodents.
Home Protection
Our first level of service offers three seasonal service visits, coverage against more than 30 common household pests, and free emergency service if it ever becomes necessary.
Home Protection Plus
Our most popular program offers our customers the same benefits found in the above Home Protection program, PLUS a bit more protection; through ant control (carpenter ants, pharaoh ants, and acrobat ants) and our termite monitoring advantage.
Arrow Premier
For the most comprehensive solution to pests, turn to our Arrow Premier program. It provides customers with the benefits of year-round pest protection, 4 seasonal service visits, coverage for more than 30 common household pests, carpenter ant control, our termite monitoring advantage, termite control, and free emergency service.
or give us a call at (732) 844-8612
Most Common Ants in West Orange, NJ
Ants are a household invading pest that most everyone in the world is familiar with, in West Orange and throughout New Jersey, the acrobat ant, carpenter ant, odorous house ant, and pavement ant are most commonly found invading homes.
Acrobat ants
Named and easily identified by their ability to hold their entire abdomen up over the rest of their body. Acrobat ants contaminate food sources and strip the insulation from wires found in your home which can cause short circuits to occur.
Carpenter ants
Commonly invade properties while foraging for food and shelter. Once inside carpenter ants are often attracted to structural wood that has been previously damaged by water. They will invade the wood creating tunnels and nesting galleries; if left untreated the tunnels and nesting areas that they create can eventually weaken the structural integrity of the property they are invading.
Odorous house ants
This ant species creates an unpleasant odor that is likened to blue cheese or rotten coconut. In most cases, odorous house ants enter homes while foraging for food sources or because of heavy rains that have caused the ground to become too saturated with water for their likening.
Pavement ants
These ants create nests underneath of structures like sidewalks, patios, foundations, and concrete slabs. Pavement ants invade properties in very large numbers and inside of homes and other buildings contaminate food sources.
To protect your West Orange property from ants Arrow Pest Control always recommends implementing year-round residential pest control services. Ants (and any other pest) have the ability to enter your home any time of the year, this is why year-round protection is so very important. Our Home Protection Plus is a year-round program that provides full interior and exterior services to protect your entire property from common household pests including all of the ants listed above. Contact us today to learn more about our ant control services.
Why You Need Commercial Pest Control in West Orange, NJ
If you want to protect the reputation of your business, protect your business' bottom-line, keep your employees and customers happy, and protect your products, you should consider putting into place a year-round commercial pest control program from Arrow Pest Control.
Let us help you implement the year-round services needed to protect your commercial facility from highly invasive, damaging, and disease-spreading pests. Our professionals provide our commercial customers with tailored pest control plans that will meet the specific needs of your West Orange commercial property, exceed industry standards, and of course comply with industry regulations.
We also have specific services to control rodents that are causing problems in and around commercial properties. Give us a call to learn more about our QualityPro rated commercial pest control services and how they can work to very effectively protect your property, business and reputation from pests!
Pest Control Employment In West Orange, New Jersey
Looking for a rewarding profession in an ever-growing field? A career in pest control may be right for you! This burgeoning industry is looking for ambitious, dedicated and motivated individuals to join the workforce. Working for a pest control company covers a wide-range of interests including customer service, business and science; making it an ideal career path for many people. Whether you're searching for a position as a licensed pest control technician, a career in pest control provides plenty of opportunities for personal and professional growth.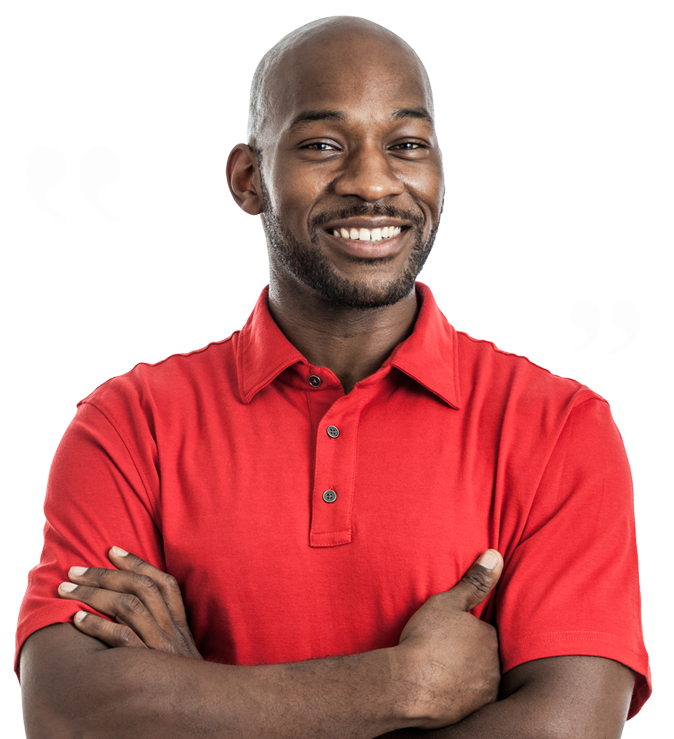 Testimonials
"My family has used Arrow since the early 80's. In our new home we use them as well. Jason came yesterday and did a great job. Thanks again for your great service to our community!"
Jeff K.
Farmingdale, NJ
Arrow Pest Control received an average rating of

5.0

out of

5

stars from

1380

reviews.
5.0
Read Google Reviews
Request Your
FREE

Estimate

Schedule Your No Obligation Inspection Today
Arrow Pest Control Blog
Read the latest articles & news