Proudly Providing Westfield, NJ Pest Control Services
Westfield is a town in Union County, New Jersey. It has a picturesque downtown district that is home to a great mix of local boutiques, restaurants, stores, and large national upscale chains. Westfield also has many neighborhoods and housing options for its residents to choose from.
Just as people choose to live in Westfield, so do many common pests that like to take advantage of the warm, safe shelter and easy access to food and water that is found in Westfield homes and businesses. However, the good news for Westfield residents and the bad news for insects and rodents is that the team of dedicated pest control professionals at Arrow Pest Control has what you need to keep New Jersey pests out of your Westfield property.
At Arrow Pest Control, we have a deep understanding of pests and how to control and eliminate them in an effective manner using the most modern technologies. Learn more today about our passion for pest control and our deep commitment to the people we serve.
Pests Active In Westfield, NJ
Residential Pest Control Services In Westfield, NJ
Arrow Pest Control is a local company, which means we all live in the communities that we serve which gives us a real understanding of the pest pressures that New Jersey residents face. To help make sure that we meet the needs of all of our customers and their budgets, we offer three different levels of home pest control service. All of our home pest control programs, including our basic Home Protection program, provides customers with year-round protection for more than 30 common household pests, interior and exterior protection from pests, and free emergency service. Our Home Protection Plus program has the added benefit of carpenter ant control which provides protection from damaging carpenter ants, but it also offers protection from pharaoh ants and acrobat ants. Our Arrow Premier program is our most comprehensive residential service and provides the added services of carpenter ant control AND termite control.
Get in touch with us today to request a free estimate for your home or to learn more about our home pest control programs and which program is the perfect fit for your family and your home!
Home Protection Program Plus
This program includes everything from the Home Protection Program - PLUS carpenter ant control and our termite monitoring advantage. Arrow will install a passive subterranean termite monitoring system at critical or conducive areas along the exterior perimeter foundation of your home. This system will include up to 4 in-ground subterranean termite monitoring stations. These stations will be serviced and inspected as part of your routine service.
Should the monitors indicate termite activity or termites occur within the home, Arrow will provide you with a termite treatment proposal at a 50% discounted rate, and you will be upgraded to Arrow Premier at the current prevailing rate.
Is a year-round program that provides full interior and exterior service.


Service includes a one-time interior service per year and two exterior treatments.
Covers your entire property* including the attic, mailbox, playset, shed, and fence.
Termite monitoring advantage
Pests targeted with Arrow's Home Protection Program Plus includes all the pests included in the Home Protection Program PLUS carpenter ants, pharaoh ants, and acrobat ants.
*If you have a pool house that requires service, pricing would increase based upon the size of the structure.
*Termite monitoring advantage is not applicable in over-55 communities

Starting at
Program Price Calculator
Move the slider left to right based on your homes sq foot size for an estimated cost for services.**
*some exclusions may apply
**Initial fees may apply
Commercial Pest Control Services In Westfield, NJ
Putting a pest control program in place for your Westfield business is very important. Proper pest control helps to keep your product intact, your customers and employees safe, and of course it is a great way to help maintain a positive reputation for your business within Westfield and beyond. Thanks to the internet and social media, word travels fast these days; and just one pest sighting from one customer could be detrimental to your business. By partnering with the commercial pest control experts at Arrow Pest Control, you will be able to take the worry of pest problems off your plate because we will make sure that current pest issues are promptly taken care of and that future issues simply won't happen.
Some of the many benefits to choosing Arrow Pest Control to help maintain a pest free environment in your Westfield business include:
We follow the principles of Integrated Pest Management (IPM) to control pests. IPM allows us to very effectively control pests by focusing on biological, mechanical, and cultural means of pest control, rather than just focusing on controlling pests with insecticides.
Our pest control services use innovative technology and practices.
Our commercial pest control services exceed industry standards.
We will work closely WITH you to make sure your pest control needs are being met.
We have experience controlling pests in a wide variety of industries including hospitality, healthcare, retail, industrial, food service, commercial property management, and multi-family housing.
Contact us today to learn how we can partner together to control pests in your Westfield business!
Tips To Avoid Bed Bugs In Westfield, NJ
The experts here at Arrow Pest Control are very experienced when it comes to bed bugs, as bed bugs have become a fairly common pest problem. They hitchhike their way into homes and businesses all across New Jersey; and, unfortunately, Westfield properties are not immune to their invasions. Taking the following steps can help you to avoid coming in contact with these parasitic pests:
Know the signs of a bed bug infestation; finding red dots or black streaks on mattresses, box springs, or linens. Finding piles of shed skins underneath mattresses and box springs or even on the floor; and finding live adults crawling in the cracks and crevices of wooden furniture, behind pictures, on headboards, and in the seams of mattresses and box springs.
Know what adult bed bugs look like: adults are about 1/4 of an inch in length; they have a flat oval shaped body that is reddish brown.
Bed bugs are wingless, and they have six legs.
When traveling, before bringing luggage into the room you will be staying in, first inspect it for signs of bed bugs. Bringing a flashlight with you can help make the inspection go faster.
Keep luggage, bags, coats, and other items off the floor; keep items that are not currently being used in sealed plastic bags.
After returning home from being away (traveling, college, camp) make sure to wash all clothing immediately in hot water. Follow-up by placing all items in the dryer. Make sure to vacuum out and thoroughly wipe down suitcases before storing them.
Do not introduce used mattresses, box springs, or furniture into your home if at all possible!
To learn more about Arrow Pest Control's bed bug inspection and control services and how we can work to quickly eliminate any sized bed bug infestation, give us a call today!
Protection Against Termites In Westfield, New Jersey
Protect your Westfield home from
termites
by partnering with the professionals at Arrow Pest Control. Termites are a pest that is highly destructive and responsible for causing billions of dollars' worth of damages all across the country. Don't let termites invade and cause damages in your home, contact Arrow Pest Control at the first signs of a termite infestation in your home. After contacting Arrow Pest Control, one of our professionals will provide:
An interior and exterior inspection of your home or business.
A termite activity report which provides treatment details and a cost estimate.
Treatment using the very effective Termidor®, America's #1 defense product.
90 days after your termite treatment, we'll return to make sure the entire infesting termite colony has been eliminated.
Why Choose Arrow Pest Control In Westfield, NJ
Our company is family owned and operated and has been for nearly five decades. For the past 47 years, we have been committed to providing the people of New Jersey the pest control services they need to protect their homes and businesses from a wide range of nuisance, dangerous, and damaging pests.
Our professionals are dedicated and won't stop until your pest infestation is completely eliminated and you are completely satisfied. Whatever the pest problem, Arrow Pest Control has a solution. give us a call today.
Employment With Arrow Pest Control In Westfield, NJ
Seeking a new profession in a blooming field? A career in pest control may be right for you! This burgeoning industry is looking for driven, committed and positive people to join the workforce. Working for a pest control company covers an array of interests including customer service, hands-on work and science; making it an ideal profession for many people.
Whether you're looking for work as a pest control technician or receptionist, a future in pest control provides many opportunities for personal and professional growth.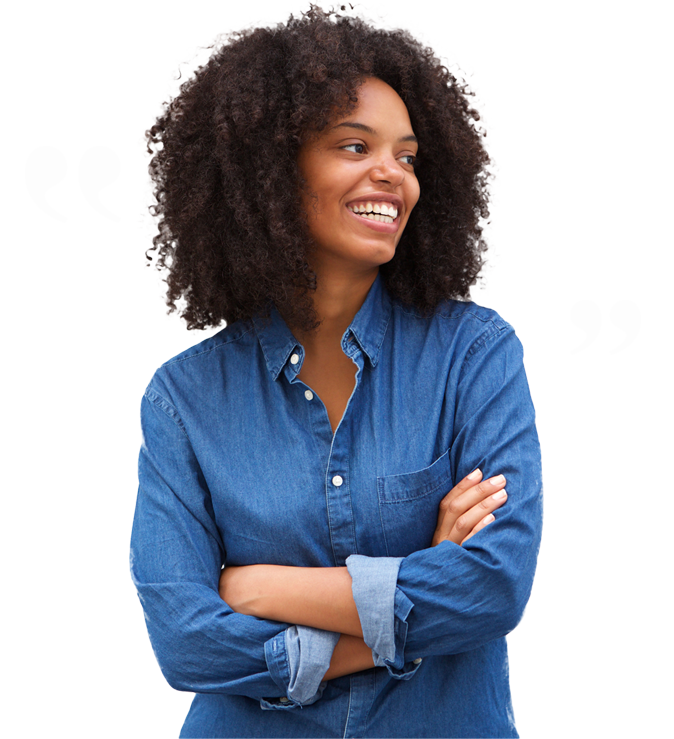 Testimonials
"Today was my first appointment with Arrow and Jason made everything seamless and efficient. Not only was he knowledgeable, he took his time explaining everything to me which proved he cared. I'm happy to have found Arrow and will continue to request Jason for my services! Thank you!"
Elena C.
Manalapan, NJ
Arrow Pest Control received an average rating of

5.0

out of

5

stars from

1272

reviews.
5.0
Read Google Reviews
Request Your
FREE

Estimate

Schedule Your No Obligation Inspection Today
Arrow Pest Control Blog
Read the latest articles & news