What are sawtoothed grain beetles?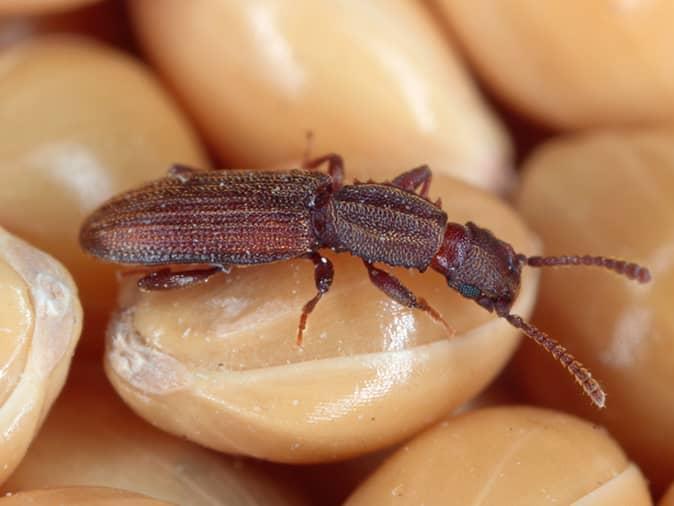 Another insect that infests stored grains, cereals, pasta, and dry pest food to name a few, the sawtoothed grain beetle is another common stored product pest in New Jersey. They have saw-like projections on their thorax, hence their name.
What do sawtoothed grain beetles look like?
The sawtoothed grain beetle is a flat, brown beetle that has saw-like "teeth" on its thorax and long bead-like antennae protruding from its head. They are quite tiny, growing to about 1/10 of an inch long.
Saw toothed grain beetle larvae have yellowish white bodies, brown heads and are approximately 1/8 of an inch in length.
Do sawtoothed grain beetles bite?
No, sawtoothed grain beetles do not have the ability to bite humans.
Are sawtoothed grain beetles harmful?
Sawtoothed grain beetles are not vectors for human disease but we strongly advise throwing away any items contaminated by these beetles because damages can result in products harboring fungi and bacteria.
Why do I have a sawtoothed grain beetle problem?
As is the case with Indian meal moths, drugstore beetles, and other pantry pests, your problem likely originated at the store where you purchased already infested items.
How do you get rid of sawtoothed grain beetles?
To get rid of sawtoothed grain beetles, please contact Arrow Pest Control. Our locally owned and family-operated pest control company has been exterminating pests that infest residential and commercial environments for 47+ years and are ready to help you solve your pest problem, no matter how significant.
How can I prevent a sawtoothed grain beetle infestation?
Carefully inspect food before buying.

Store products in glass or plastic containers with tight-fitting lids.

Clean out your pantry – tossing any expired or damaged looking items.

Use the oldest food and spices first and store the new ones behind the older ones in your food storage area(s).

Seal all cracks, crevices, and gaps in your foundation to make sure these beetles and other pests cannot enter.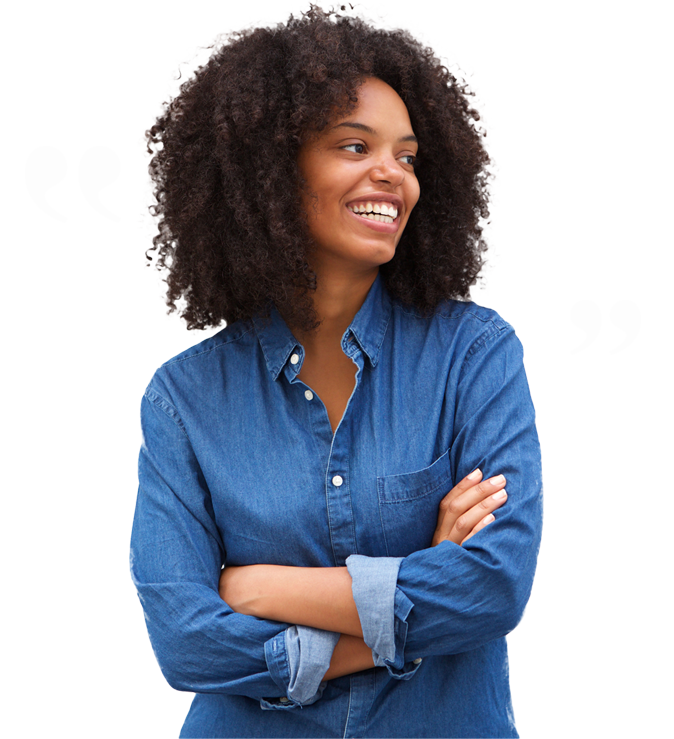 Testimonials
"We've been using Arrow for the last 4 years. We have a monthly plan, so they come and service the interior and exterior regularly. We can also call them anytime for anything we see...wasp, wasp nests, rodents, ants, whatever...our coverage literally includes the mailbox at the curb all the way to the furthest point of our backyard fence and everything in between. All the technicians we've had, including Jason, were friendly and knowledgeable. But, Jason, goes above and beyond with his service and willingness to do more for his customers. Highly recommend Arrow Pest Control!"
Renee R.
Short Hills, NJ
Arrow Pest Control received an average rating of

5.0

out of

5

stars from

1380

reviews.
5.0
Read Google Reviews
Request Your
FREE

Estimate

Schedule Your No Obligation Inspection Today
Additional Services
Our solutions are designed for even your toughest pest problems.
Don't let pests affect your quality of life, here's how we can help: