The following story is compiled from real documented cases of termite infestations and is meant to give helpful information about what to expect when termites are found in a home, and where termiticide is used to correct the problem.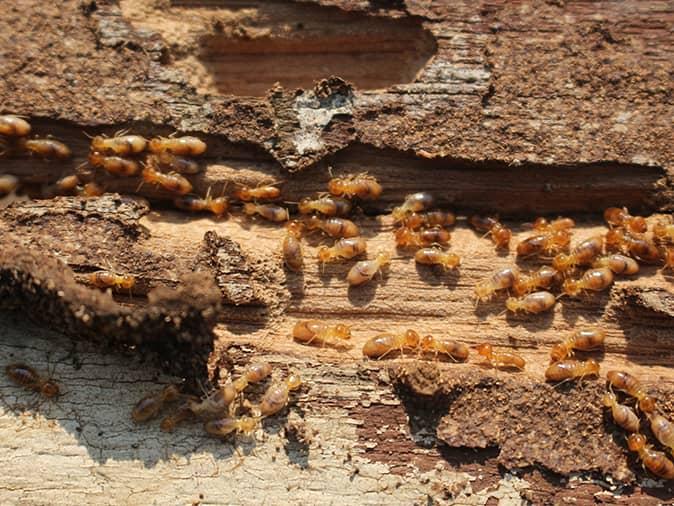 My daughter was crying. That's how it started. At first, I thought she had fallen down in the backyard. She came into the kitchen from the back deck, but there was something odd about her demeanor. I had seen my daughter get hurt many times. This was something different.
"You okay, honey?" I said, crouching down to examine her.
"Daddy's mad," was all she could get out.
This was an odd thing for my daughter to say. I don't think Jack had ever gotten mad at her--definitely not mad enough to cause her to cry. My husband is an even-tempered man who only raises his voice when his team is losing the Super Bowl. Well, there was the one time when he hit his shin on the corner of the coffee table in the living room. But, in his defense, it left a horrible bruise that lasted for days.
"Why is Dad mad?"
Her chin scrunched. "I don't know. I don't know why he's mad."
"Did you do something?"
"No. He's mad at the wall in the garage."
Mad at the wall? I couldn't imagine him being mad at anything, never mind a wall in the garage. It had to be something else, something my daughter was missing. Maybe a phone call from someone in his office. But I couldn't imagine what anyone would say that would make him mad enough to hit a wall. Now I was concerned.
"Come on, honey," I said, lifting my daughter into my arms. "Let's go see what's making him mad."
As we approached the door to the garage, I could hear a banging sound. What was he doing? Building something? Yeah, I thought to myself, that's what you do when you're angry. You build something.
We entered the garage and found Jack kneeling down in front of a giant hole in the wall with scraps of wood all around him. Horror washed over me. I knew exactly what was going on.
"Did you find termites?"
"Look at this!" He said, standing and pointing at a board lying on the cement floor. It had gouges all over it. "This wall is filled with them."
"How?" we got a termite inspection when we moved in.
"Yeah, but that was six years ago."
"How bad is it? Is it just in the garage?"
"I don't know. I haven't looked. I don't even know how I would look for them. They're inside the wood."
"We need to call someone," I said, setting our daughter down. "I'll call someone."
Her pleading eyes looked up at me.
"It's okay, honey. Dad's just mad about those termites. He's not mad at you."
"What are termites?"
I looked at Jack like a deer in the headlights. Did I really want to tell our daughter that there was a chance that our home was filled with bugs?
Jack said, "They're little pale insects. They live inside the ground or inside wood. And right now, they're in our garage. But we're going to make them go away."
Her eyes started to scan the hole in the wall with curiosity.
"Do you want to see what they look like?"
She nodded.
While Jack handled the task of explaining what termites were to our daughter, I called a pest control company. The man I spoke to on the phone was very friendly. He said he would have an inspector take a look at the problem right away.
Another man showed up at our door in a uniform with the company name on it. He did a thorough inspection of the garage, the basement, and the perimeter of the house, and sat down with us to walk through the evidence he had found.
He identified the termites we had as the Eastern subterranean termite, which is known scientifically as Reticulitermes flavipes. He explained that termite workers don't behave like ant workers. When they find food, they don't stop looking for more food. So, they didn't just feed on the garage. They fed on the back porch and the back wall of the house. He found mud tubes in those locations and there was one spot where the wood of our home touched the soil. He said it was possible that termites had come up through there as well.
"Okay. What's the next step? How do you locate and kill all the termites? Don't they live inside the wood?"
"Well, we don't have to find all the termites. We use a product that can be injected into your walls. This product is undetectable to termites. When they come in contact with it, they spread it to other termites, and eventually to the queen. When the queen of a termite colony dies, the colony dies with her. We apply this product to any location where we see termite activity or conditions that are conducive to termite infestation. We can also do a perimeter treatment to create a barrier all the way around your home. This will give you the best protection."
"What about the termite damage? Do you do anything about that?"
"Sorry. That's not our field of expertise. You're going to have to get a carpenter to examine the extent of the termite damage."
"Should we hire a carpenter before or after the termite treatment?"
"For best results, we suggest having a carpenter do their reconstructive work first. We wouldn't want a carpenter disrupting the product we put in your walls. It would reduce the effectiveness of that product and could make them sick. Plus, a good carpenter will also be able to give you more insight into what's going on inside your walls. But we can treat your home with or without construction being done."
"How do we pick a good carpenter? Can you suggest one?"
"No. We don't make recommendations for home repairs. But, when you hire a carpenter, make sure to get at least three quotes. We've heard of homeowners getting two quotes and going with a low quote that was 50% lower, only to get horrible service and bad repairs. When you get a third quote, it helps you to determine which quote is more in line with reality, the higher one or the lower one."
Going on this advice, we got three quotes and went with the middle one. The repairs took a month, and cost more than $5,000. Once they were complete, we scheduled the termite treatment.
Our technician did another inspection and worked with information provided by our carpenter to determine the treatment. He then left us with a pre-treatment checklist and scheduled a date for the treatment.
The checklist was pretty basic. We had to move objects 3 feet from the walls in the garage, basement, and rooms where the technician would be treating the walls. We needed to store items that could fall from shelves during the vibrations caused by drilling. We had to move a couple of things that were leaning against our back exterior wall. And we had to cover items that could get dust in them from the drilling.
Our technician also discussed the drilling locations for the interior treatment and perimeter treatment. He called the process "trenching" and said that there were a couple of locations that he would have to drill down through to make a complete barrier around our home. One location was in front of the steps that led up to our front door. The other was along the front of the garage door opening. We signed some paperwork and we were done.
On the day our treatments were scheduled, we decided to go away to be with friends for the day and the night. This wasn't a requirement. We just didn't want to get in the way of the technicians or have to worry about our kids or pets getting in the way. While we were at our friend's, our pest control company worked hard to take care of all of the necessary treatments. When they were done, we got a call that we were all set.
It was more than a little weird returning home. We half expected there to be a smell, but there wasn't any. It was just strange knowing that there were chemicals inside our walls and all the way around our home. But, it was also comforting. After all of the money spent, and all of the worry, our home was finally protected. In fact, our pest control company even gave us a termite warranty, which comes with an annual termite inspection.
90 days later, we got a post-treatment inspection. Our technician did a thorough check and let us know that there were no signs of termite activity. We can't tell you how much of a relief it was. Our only regret is that we didn't do it sooner.
Arrow Premier
If you're looking for a program that protects your home and family from common household pests PLUS termites and other wood-destroying insects, we recommend Arrow Premier. With this program, you get quarterly pest control and a wood-destroying insect program in one package!
Protects your home all year long.
Consists of full interior and exterior inspections and treatments.
Covers your entire property* including the attic, mailbox, play set, shed, and fence.
Includes a certified termite inspection and ongoing termite control.
Pests targeted with Arrow's Premier includes cockroaches, silverfish, spiders, earwigs, clover mites, millipedes, centipedes, crickets, ground beetles, boxelder bugs, ants (including carpenter ants, pharaoh ants and acrobatic), fleas (inside only), pillbugs, sow bugs, fruit flies, stored product pests, bees, wasps, hornets, carpenter bees (no higher than 10ft), mice, and rodents PLUS termites
*If you have a pool house that requires service, pricing would increase based upon the size of the structure.
Starting at
Program Price Calculator
Move the slider left to right based on your homes sq foot size for an estimated cost for services.**
**an initial set up fee will apply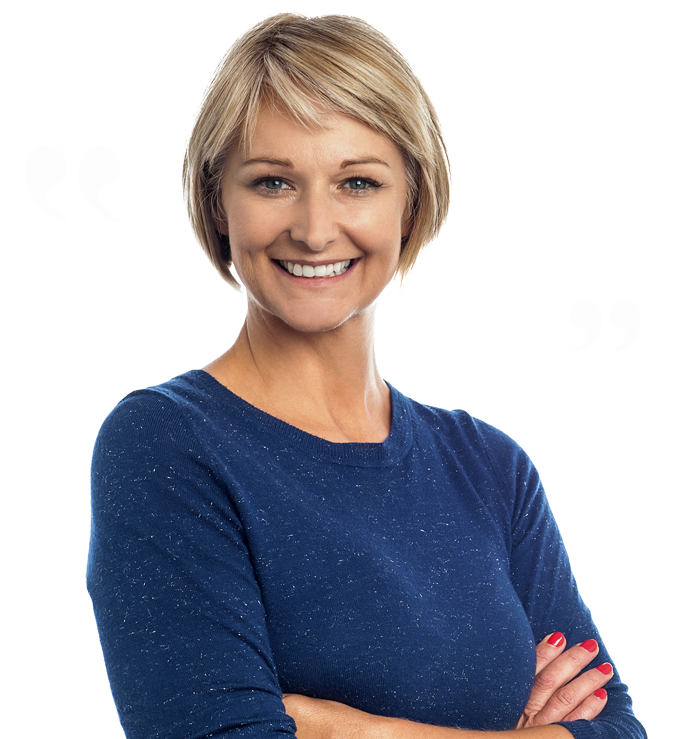 Testimonials
"All the professional qualities a business such as Arrow Pest Control would expect a service technician to exhibit, Brian, effortlessly presented. From my standpoint, he offered GOLD STAR "
Deb C.
Jackson, NJ
Arrow Pest Control received an average rating of

5.0

out of

5

stars from

1380

reviews.
5.0
Read Google Reviews
Request Your
FREE

Estimate

Schedule Your No Obligation Inspection Today
Additional Services
Our solutions are designed for even your toughest pest problems.
Don't let pests affect your quality of life, here's how we can help: