What do American dog ticks look like?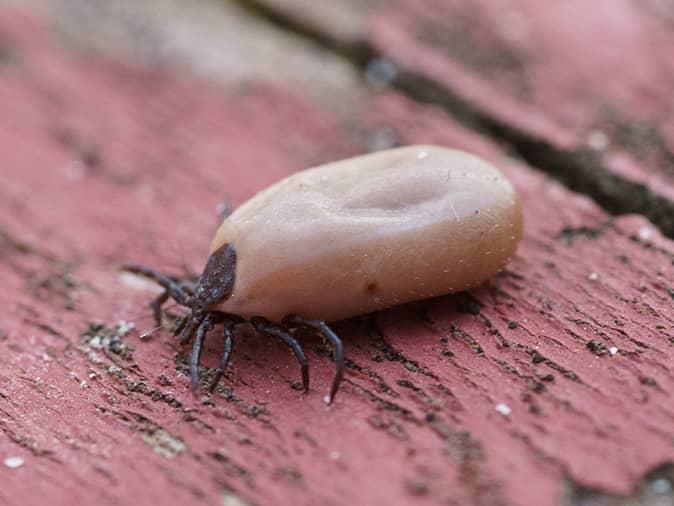 Adult American dog ticks have flat, oval-shaped bodies that grow to about 1/8 inch in length. A parasitic pest that feeds on blood, this type of tick will become engorged after a meal and may increase in size up to ½ of an inch. American dog ticks have piercing mouth parts and are brown with white or yellow markings. Males of this species have tiny pits across their backs.
Are American dog ticks dangerous?
Like other types of ticks, American dog ticks have the ability to spread transmit several diseases including Rocky Mountain Spotted Fever. It is important to note that they do not spread Lyme disease like deer ticks.
Where am I likely to encounter American dog ticks?
American dog ticks are often found in rural and suburban areas and especially in overgrown fields and along the edges of woods. They commonly infest wildlife including mice, squirrel and raccoons and will also deer and livestock. Domesticated animals that go outside are likely hosts to ticks as well.
How do I control American dog ticks on my property?
Because American dog ticks are continuously introduced onto your property by wild animals and potentially pets, it is impossible to fully control them. At Arrow Pest Control, our "Bite Back!" program is designed to decrease the likelihood that your family and pets come into contact with these pests. We'll exterminate ticks using the latest technology, equipment and materials that treat these pests where they live including lawns and overgrown areas.
Do I need to treat my pets too?
Yes, please speak with your veterinarian about a preventative tick treatment they recommend for your pet(s). Because dogs and cats are often hosts for ticks, they could be responsible for introducing these pests onto your property AND inside your home.
How do I prevent American dog ticks?
American dog ticks are most often encountered during the spring and summer months so that is when you should amp up your prevention efforts. Our New Jersey pest control team recommends:
Keeping grass cut very low, especially around fences, sheds, garages, and trees.
Removing piles of leaves, sticks, and other debris that ticks typically hide in.
Removing bird feeders and other potential food sources that might attract wild animals like rodents and deer.
Using an insect repellent when spending time outside, especially in or near wooded areas.
Wearing light colored clothing when spending time outside and checking yourself, your children, and your pets for ticks before coming inside.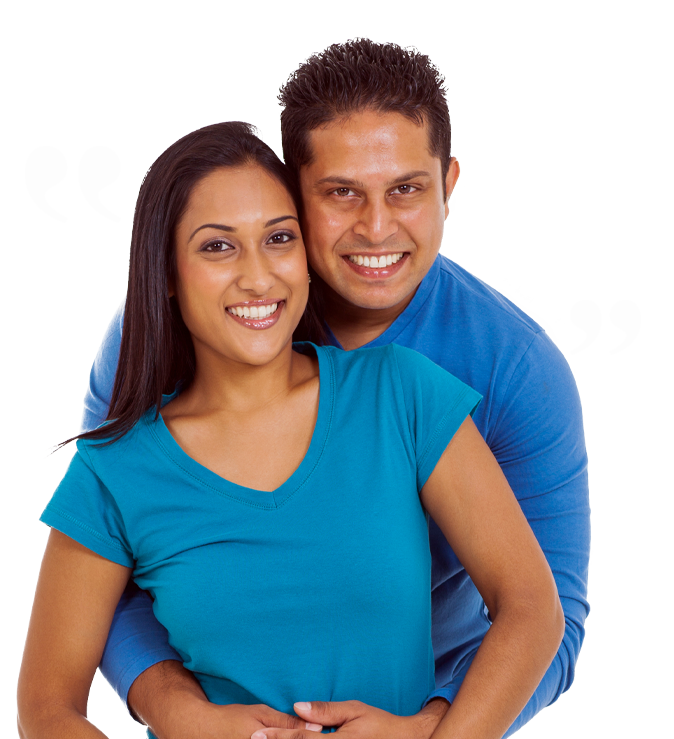 Testimonials
"With Covid hitting everyone, the exterminator that helped us was respectful of the safety with a mask, boots and gloves. He was very informative and explained everything as he did it."
Lauren C.
Old Bridge, NJ
Arrow Pest Control received an average rating of

5.0

out of

5

stars from

1380

reviews.
5.0
Read Google Reviews
Request Your
FREE

Estimate

Schedule Your No Obligation Inspection Today
Additional Services
Our solutions are designed for even your toughest pest problems.
Don't let pests affect your quality of life, here's how we can help: