All carpenter ants are not created equal. There are species of carpenter ant in the United States that don't pose any threat at all to man-made structures. These species of carpenter ant establish nests in wall, ceiling, and floor voids without damaging the structure of the buildings they infest. Sadly, those are not the carpenter ants we struggle with here in New Jersey. The carpenter ant species we see most is Camponotus pennsylvanicus. And, as you are probably aware, this species of ant is very destructive.
Camponotus pennsylvanicus, also known as the black carpenter ant, creates galleries in wood. Ants of this species use those galleries to protect their nests from predators. When they get into the wood of a home, their galleries can cause severe structural issues. Support timbers can weaken and place stress on the rest of the structure. The corners of rooms can begin to sink, walls can begin to bulge, ceilings can begin to sag down, doors and windows can start to stick, and many other structural problems can crop up.
When black carpenter ants attack a home, they target moist, rotting wood first. This may be a water-damaged section of the sill on a home, moistened by rainwater that should have been channeled away by the gutter system. It may be the wood of a deck, patio, or porch that has a lot of shade underneath and a build-up of moisture that has led to decaying 2x4s.
Sometimes black carpenter ants find an entry point and get inside a home before they begin to do damage. They may do this by way of a gap or crack in a foundation wall. They may do it by going through a gap that has formed in the weather stripping around a door. They might do this through a damaged window or door frame. There are many ways carpenter ants can gain access to a home near ground level.
Those ants can also attack a home from the top. If a tree branch gives easy access to the roofline, these ants may chew on softened wood on the roofline or around the chimney. Once inside, they'll work their way to cool areas within the home that are high in humidity or damp from moisture. This will have them appearing in your bathroom or showing themselves in your kitchen, around your sink.
If you see an ant or two crawling around in your home, it is important to understand that one, individual ant, may be all the warning you get that your home has been compromised by carpenter ants. These ants can live inside a home and do extensive damage without ever feeding on any of the food inside your home. That means you may not see packages of food with ants all over them, you may not see a line of ants going to and from your pet's food dish, and you may not ever see them crawling all over your trash can, all of which can prompt you to call a professional and get those ants treated.
What should you do if you see black carpenter ants in your New Jersey home? We think you should call Arrow Pest Control, and we're not just saying that because that's who we are. We're saying it because we want you to have the best pest control available.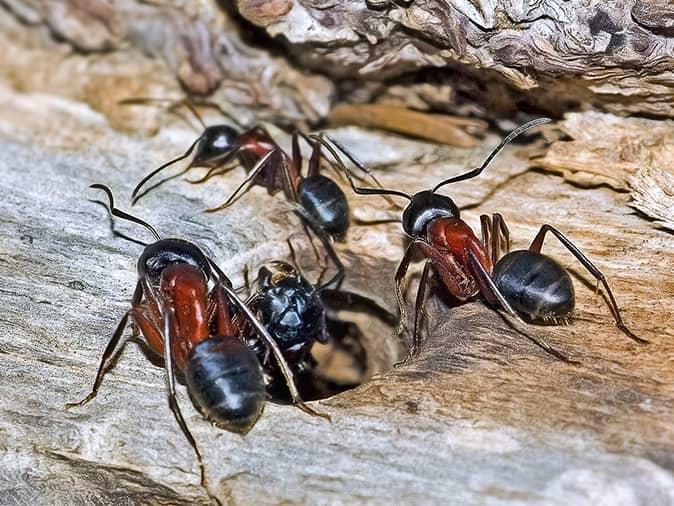 How Arrow stops carpenter ants
At Arrow Pest Control, we treat carpenter ants like we do all pests. Our highly trained and experienced pest control technicians apply systematic strategies and trusted products to ensure complete control.
This service begins with a detailed inspection of the interior and exterior of the home. During this inspection, the inspecting technician will look for the presence of carpenter ants, signs of carpenter ant activity, and conditions conducive for carpenter ant habitation.
Once an analysis has been performed, an exterior treatment will be applied. The control products used are EPA-approved and work to effectively eliminate carpenter ants. The materials will be applied to the foundation
perimeter,
and key harborage areas.
If carpenter ants are detected inside the home, treatments will be applied in key locations within the home to arrest all activity.
Once the initial treatment is completed, we will do--not one--but two follow up visits. During these visits, we'll check to make sure there are no carpenter ants active on your property and, more importantly, inside your property.
Homes that get carpenter ants are likely to get carpenter ants again. We understand this. That is why we offer a one-year renewable carpenter ant warranty. This warranty is your assurance that your home is guaranteed to be protected from carpenter ants for that year. If carpenter ants appear during your warranty, we come back and take care of them at no cost to you. If, at the end of the year, you want to make sure you continue to have a home that is protected from carpenter ants, you can simply renew your warranty. When you renew, we'll perform an inspection and apply any exterior or interior treatments that are necessary. That's it. You're covered for another year.
Why carpenter ant control is so important
Black carpenter ants are destructive pests when they go untreated, which happens a lot more than you might think. These ants are wired to be hidden from view. They chew tunnels into wood and spend most of their time where you can't see them. They are attracted to moist locations, and moist locations are usually in shaded areas. This makes it more likely that they'll be busily going about their wood-destroying task underneath your deck or patio, behind or under your exterior stairs, inside your crawl space, and other secluded places. You can also expect these ants to get inside wall voids where you won't see them crawling around.
Black carpenter ants are primarily nocturnal in nature. That means they're going to be active more at night than they will be in the daytime. So they may make an appearance somewhere around your home, but you won't be able to see it.
When black carpenter ants infest a home, you'd think that they would give themselves away as they feed on food items in your pantry, kitchen, and storage rooms. The problem is they don't usually feed on the food inside the home they're infesting. There is a lot more food outside of our homes, and that food is a lot easier to access. That means the extremely annoying sign of ants getting into your food may not happen with this type of ant.
Another warning sign you'd think would make carpenter ant detection easy is the appearance of winged ants. When a nest matures, male and female winged ants take flight with the purpose of creating new nests. Since these winged ants are large, they're hard to ignore. But swarms of winged ants don't last more than 30 minutes. They quickly mate and begin establishing themselves. So all of those winged ants that could have warned you of an infestation could appear and disperse while you're out grabbing some groceries.
Don't let these stealthy pests damage your property. Have a professional do routine inspections of your property and apply routine treatments to stop these ants in their tracks.
At Arrow Pest Control, we offer standalone carpenter ant control and also year-round pest control programs that guard against carpenter ant infestations as they guard your home against the 30 plus common pests that damage our homes, damage our belongings, and make us sick. Get the best bang for your buck by bundling pest control services together with Home Protection PLUS and Arrow Premier pest control.
Life has enough challenges without adding wood-destroying pests to your list of troubles. Get your pest protection started by scheduling a free home estimate today with Arrow Pest Control. What bugs you bugs us.
Home Protection Program Plus
This program includes everything from the Home Protection Program - PLUS carpenter ant control and our termite monitoring advantage. Arrow will install a passive subterranean termite monitoring system at critical or conducive areas along the exterior perimeter foundation of your home. This system will include up to 4 in-ground subterranean termite monitoring stations. These stations will be serviced and inspected as part of your routine service.
Should the monitors indicate termite activity or termites occur within the home, Arrow will provide you with a termite treatment proposal at a 50% discounted rate, and you will be upgraded to Arrow Premier at the current prevailing rate.
Is a year-round program that provides full interior and exterior service.

Service includes a one-time interior service per year and two exterior treatments.
Covers your entire property* including the attic, mailbox, playset, shed, and fence.
Termite monitoring advantage
Pests targeted with Arrow's Home Protection Program Plus includes all the pests included in the Home Protection Program PLUS carpenter ants, pharaoh ants, and acrobat ants.
*If you have a pool house that requires service, pricing would increase based upon the size of the structure.
*Termite monitoring advantage is not applicable in over-55 communities
Starting at
Program Price Calculator
Move the slider left to right based on your homes sq foot size for an estimated cost for services.**
**an initial set up fee will apply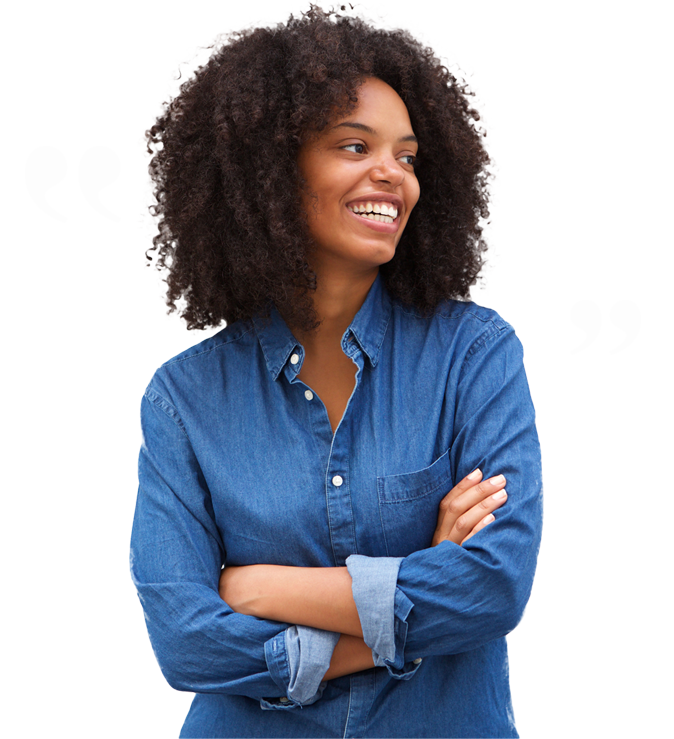 Testimonials
"We've been using Arrow for the last 4 years. We have a monthly plan, so they come and service the interior and exterior regularly. We can also call them anytime for anything we see...wasp, wasp nests, rodents, ants, whatever...our coverage literally includes the mailbox at the curb all the way to the furthest point of our backyard fence and everything in between. All the technicians we've had, including Jason, were friendly and knowledgeable. But, Jason, goes above and beyond with his service and willingness to do more for his customers. Highly recommend Arrow Pest Control!"
Renee R.
Short Hills, NJ
Arrow Pest Control received an average rating of

5.0

out of

5

stars from

1380

reviews.
5.0
Read Google Reviews
Request Your
FREE

Estimate

Schedule Your No Obligation Inspection Today
Additional Services
Our solutions are designed for even your toughest pest problems.
Don't let pests affect your quality of life, here's how we can help: