Common ants that invade New Jersey properties every summer
You've probably heard the children's song, "The ants go marching one by one…." Well, the writer of that song didn't live in New Jersey in the springtime, because, when the weather warms up, the ants in New Jersey can go marching into homes and businesses by the thousands if you are not prepared. In this article, we are going to explore some of the most common ant species in the state as well as the dangers they pose and what we can do to try to eliminate them.
Acrobat ants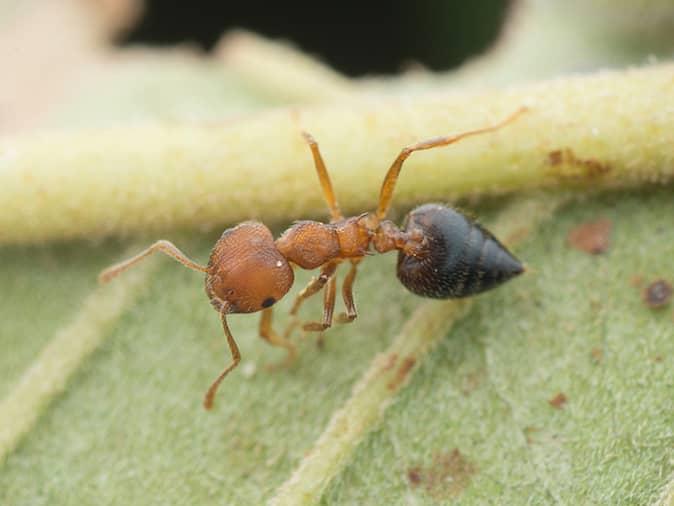 While these ants do not do somersaults or cartwheels, they are aptly named because they have the ability to lift their abdomen over their head, which is quite unique in the ant kingdom. They are black to light brown in color, workers grow to be between 2.5 and 4 mm in length, and they have 2 nodes between the thorax and abdomen. Because their abdomens are a heart shape, some call these ants Valentine ants. If you are noticing these tiny ants inside your home, it is possible that you also have wood-destroying insects in your walls, since acrobat ants use tunnels and galleries established inside wood by other pests.
Learn more about acrobat ants
For more information on this common New Jersey pest, click the button below.
Carpenter ants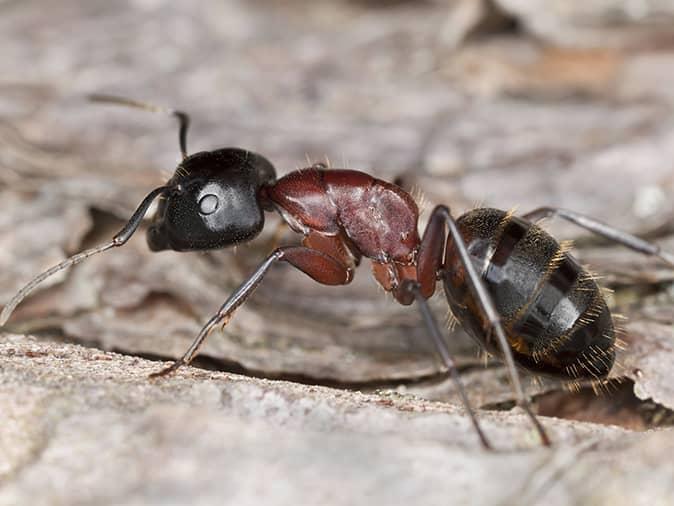 These are large black ants that grow to be as large as 13 mm long. Although they do not build things out of wood, they are very good at carving into wooden structures. They use strong mandibles to dig out tunnels and galleries inside wood in order to establish nests. Inside these nests, more ants are created. If left alone to multiply and grow their numbers, carpenter ants can do extensive damage to a structure over time. As the structure is carved into by these wood-destroying creatures, beams and walls can weaken, causing windows and doors to malfunction and walls, floors and ceilings to develop bulges or slopes.
Learn more about carpenter ants
For more information on this destructive species of ant, click the button below.
Odorous house ants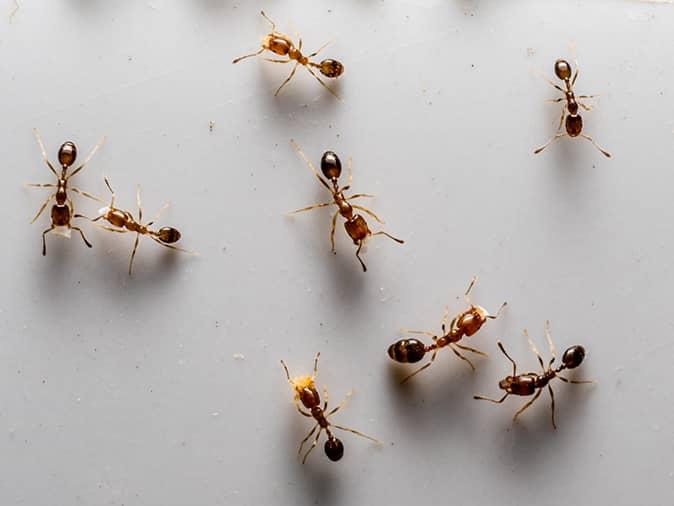 These ants are black to dark brown and are around 3 mm long. Odorous house ants have a beehive-shaped abdomen, a single, flat, hidden node between the thorax and abdomen, and smell bad when squished. The noxious odor they emit has been aptly described as smelling like rotten coconuts. Although these ants do not bite or sting, they are known to contaminate foods since they forage in filthy places, then get into pantries and kitchens.
Learn more about odorous house ants
For more information on this type of ant, click the button below.
Pavement ants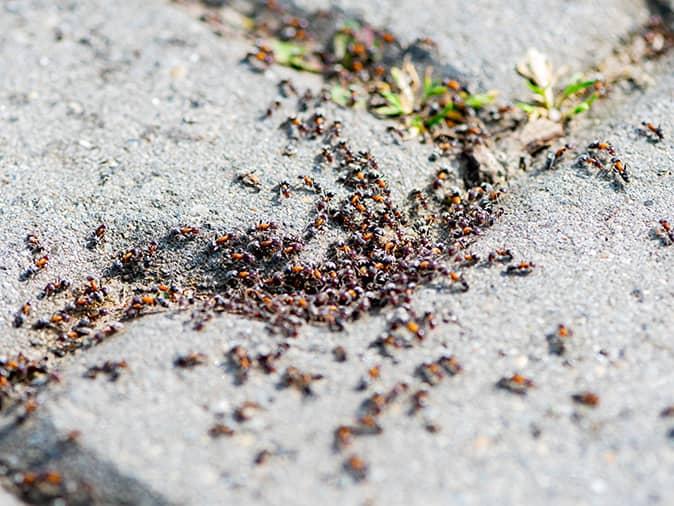 These tiny ants are only around 3 mm in length. They vary in color from dark brown to black and they have parallel furrows, or lines, on the head and thorax. Their posterior thorax has 2 spines that project upward and they carry a stinger in their last abdominal segment. Called pavement ants because this is where they often nest, they also can become a major nuisance when they enter buildings in large numbers.
Learn more about pavement ants
For more information on this common ant in New Jersey, click the button below.
Pharaoh ants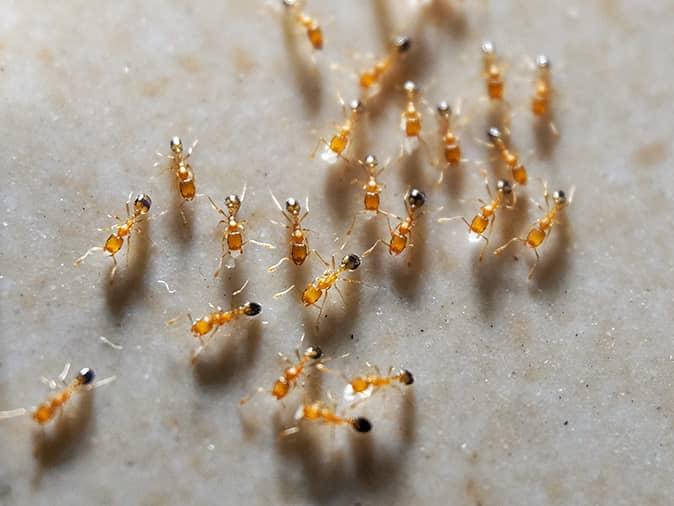 These ants are amber or yellowish in color with dark brown or black abdomens. They grow to be around 1/4 mm in length and are considered the most difficult ant pest to completely eliminate from structures. Pharaoh ants are known to spread salmonella as well as other harmful diseases.
Learn more about pharaoh ants
For more information on this type of ant, click the button below.
Carpenter ants can remain active all year-long
While many ants burrow deep into the ground when the weather turns cold, some remain active in homes all year long. Carpenter ants are a good example of this. As long as they are established inside walls where there is enough heat, they will continue carving tunnels and galleries year round. Because these (and other ants) can establish themselves inside and can be active during the winter, it is best to partner with a pest management professional for year-round control of ants.
At Arrow Pest Control, we offer several cost-effective programs to deal with ants and other pests. If you live in New Jersey, start here by scheduling a free home estimate.
Home Protection Program Plus
This program includes everything from the Home Protection Program - PLUS carpenter ant control and our termite monitoring advantage. Arrow will install a passive subterranean termite monitoring system at critical or conducive areas along the exterior perimeter foundation of your home. This system will include up to 4 in-ground subterranean termite monitoring stations. These stations will be serviced and inspected as part of your routine service.
Should the monitors indicate termite activity or termites occur within the home, Arrow will provide you with a termite treatment proposal at a 50% discounted rate, and you will be upgraded to Arrow Premier at the current prevailing rate.
Is a year-round program that provides full interior and exterior service.


Service includes a one-time interior service per year and two exterior treatments.
Covers your entire property* including the attic, mailbox, playset, shed, and fence.
Termite monitoring advantage
Pests targeted with Arrow's Home Protection Program Plus includes all the pests included in the Home Protection Program PLUS carpenter ants, pharaoh ants, and acrobat ants.
*If you have a pool house that requires service, pricing would increase based upon the size of the structure.
*Termite monitoring advantage is not applicable in over-55 communities

Starting at
Program Price Calculator
Move the slider left to right based on your homes sq foot size for an estimated cost for services.**
*some exclusions may apply
**Initial fees may apply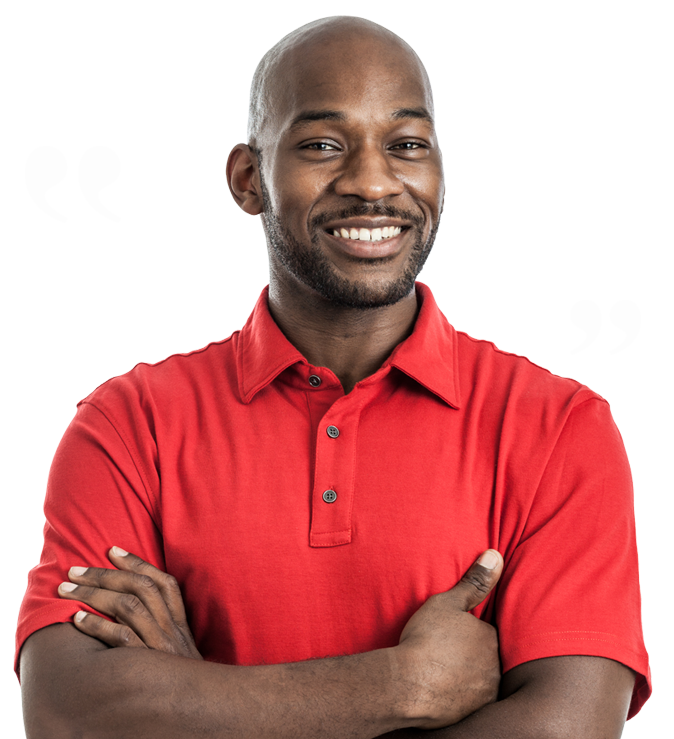 Testimonials
"My family has used Arrow since the early 80's. In our new home we use them as well. Jason came yesterday and did a great job. Thanks again for your great service to our community!"
Jeff K.
Farmingdale, NJ
Arrow Pest Control received an average rating of

5.0

out of

5

stars from

1349

reviews.
5.0
Read Google Reviews
Request Your
FREE

Estimate

Schedule Your No Obligation Inspection Today
Additional Services
Our solutions are designed for even your toughest pest problems.
Don't let pests affect your quality of life, here's how we can help: