If you have comb-like bugs that visit you during the warm months of the year, you are probably aware that those are centipedes. But that might be all you know about them. If so, you've come to the right place. Here's everything you need to know about centipedes in New Jersey.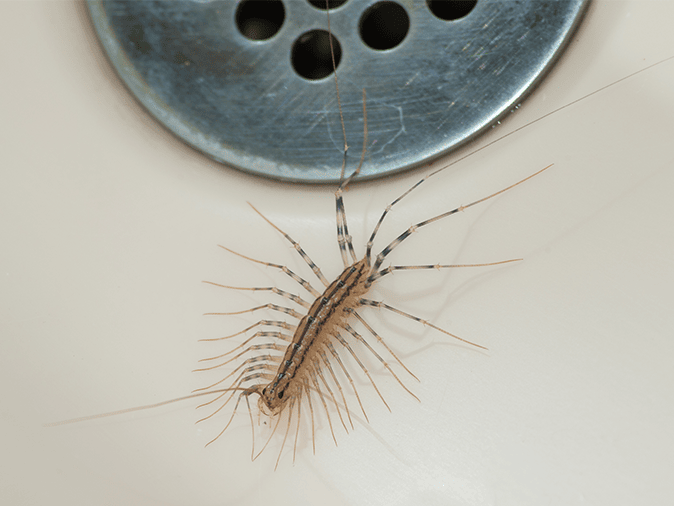 The house centipede
In our region, the centipede that gets into homes is aptly named the house centipede. If you know anything about Latin, this name may throw you off. Centi or centum, in Latin, is a measurement of one hundred. Pede, in Latin, means foot. You might recognize that root word in other English words like pedestrian, pedestal, or millipede. But a centipede doesn't have 100 feet. Its has 15 pairs, which are on the tips of thin legs that shoot out from the sides of the centipede. It also has two antennae that look like they could be legs. Running down its tan back are dark brown lines and on its legs are dark brown bands. They can be as small as ⅛ of an inch and sometimes as large as 1 1/2 inches long.
How dangerous are centipedes in New Jersey?
Not very. As long as you don't have a heart condition, you should be fine. But all kidding aside, house centipedes rarely bite people. You can hold them in your hand and let them crawl all over you and not get bitten.
Do centipedes damage homes in New Jersey?
No. They won't hurt your home and they won't damage your belongings. They don't eat or tunnel through wood like termites, and they don't feed on the materials your belongings are made of. They eat spiders, silverfish, cockroaches, moths, crickets and even bed bugs. This is why some people consider them a benefit and don't concern themselves with them. But they won't keep your home pest-free. They lack the training and dedication of a licensed pest professional.
Why do I have centipedes in My Jersey home?
Centipedes need lots of moisture to survive. They often get into homes during the warm months of the year to escape the drying effects of the hot sun and when there are periods of little or no rain outside. They may also get in just because they can. If you have entry points, these bugs will take advantage of them quickly. When they get in, they will be drawn to areas of your home that are high in humidity, such as your bathrooms, cellar, or basement. This attraction to high humidity and moist areas puts the centipede in the category of moisture pest, and moisture pests often get into homes that have wood rot caused by moisture. These bugs may be warning you about a serious problem that should be addressed.
How do I keep centipedes out of my Jersey Home?
This is the most important question of all. If you want to keep centipedes, and all of the pests that centipedes feed on, out of your home, you need to use a little elbow grease or you need to contact a pest professional.
Centipede prevention tips
If you roll up your sleeves and do some hard work, you can make a big difference in how many pests get into your home. Here are our top pest maintenance suggestions.
Clean and fix gutters.
Trim tree branches to remove areas of dense shade.
Remove unwanted vegetation near the home.
Put spacing between plants in your landscaping to provide good airflow. This will help dry things out after you're done watering your plants.
Move objects away from the sides of your home, especially stacks of wood and piles of leaves.
Inspect your foundation and exterior walls for gaps, cracks, or holes. Use a caulking gun, expanding foam, wire mesh and a foundation repair kit to get this job done.
Hire a New Jersey pest control company
When you hire a licensed pest professional, you may be able to bypass a lot of the hard work. A quality pest control program will make your exterior resistant to pest activity through routine treatments, removal of spider webs, and pest maintenance. If there is a vulnerability you need to address, your pest control technician will let you know.
If you're ready to be done with centipedes crawling around in your New Jersey home, reach out to Arrow Pest Control. We can guide you toward an effective pest control plan that will keep those bugs out and not break your budget doing it.
Home Protection Program
Service consists of the elimination of your current pest or rodent problem, complemented by both interior and exterior year-round protection of your home, which is inclusive of three seasonal visits. The program covers your entire property including attics, mailboxes, playsets, sheds, and fences.
Pests targeted with Arrow's Home Protection Plan services include ants (excluding carpenter ants, pharaoh ants and acrobatic), bees, boxelder bugs, carpenter bees, carpet beetles, centipedes, cicada killers, clover mites, crickets, digger bees, earwigs, fabric & paper pests, fleas (inside only), ground beetles, hornets, mice, pillbugs, millipedes, rats, roaches, silverfish, sowbugs, spiders, springtails, stored product pests, and wasps.
*If you have a pool house that requires service, pricing would increase based upon the size of the structure.
Starting at
Program Price Calculator
Move the slider left to right based on your homes sq foot size for an estimated cost for services.**
**an initial set up fee will apply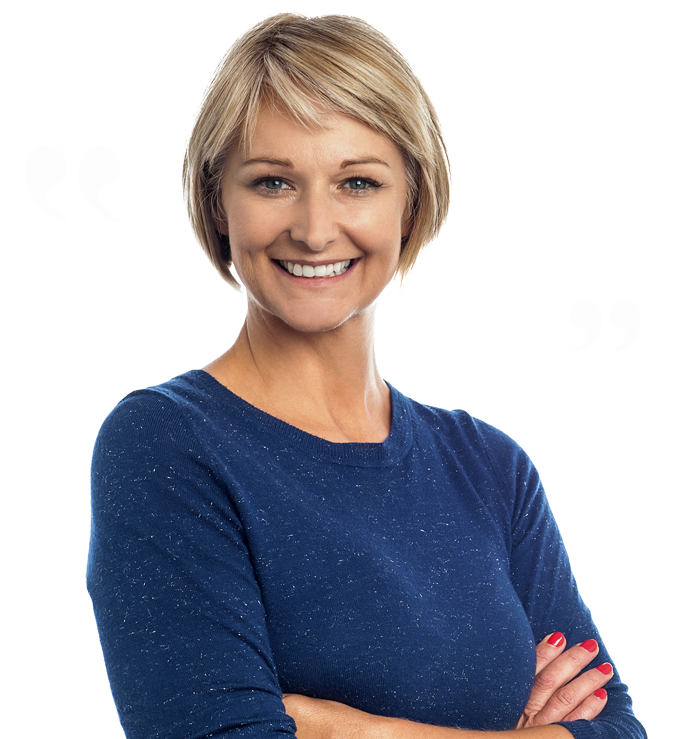 Testimonials
"Recommended to us by neighbors, Arrow arrived promptly to treat our new to us home. The house is built on a slab which small ants love to nest in.

Their program is such that they return til the problem is solved. Today was their third visit. Steve was very thorough, professional and had a great sense of humor. I am hoping not to see him again this season! I would recommend based on our current relationship.
Like"
Mary F.
Lakewood, NJ
Arrow Pest Control received an average rating of

5.0

out of

5

stars from

1380

reviews.
5.0
Read Google Reviews
Request Your
FREE

Estimate

Schedule Your No Obligation Inspection Today
Additional Services
Our solutions are designed for even your toughest pest problems.
Don't let pests affect your quality of life, here's how we can help: