Providing Industry Leading Pest Control In Bound Brook, NJ
Bound Brook is a New Jersey borough located along the Raritan River. This community is home to friendly people, beautiful architecture, a wide variety of housing options to meet the needs of any person or family, and plentiful recreational and entertainment options. To help protect this historic community from the damage that pests can cause inside its homes and businesses, the local professionals at Arrow Pest Control offer highly effective and affordable pest control solutions.
With nearly 50 years of experience, we have what our home and business owners need to solve their current pest problems and prevent future ones from popping up. Give us a call today to learn more about partnering with us to keep your property free of nuisance, dangerous, and damaging pests.
Pests Active In Bound Brook, NJ
Residential Pest Control In Bound Brook, NJ
Don't wait another day to get the peace of mind you need knowing that common household-invading pests won't be invading your home now or in the future. Contact Arrow Pest Control and put in place one of our three year-round residential pest control programs.
Home Protection- Pest Control against over 30 pests.

Home Protection Plus- Pest Control against over 30 pests, carpenter ant control, and our Termite Monitoring Advantage.
Our Arrow Premier program is our most comprehensive option. It protects homes from pests all year long. It includes a full interior and exterior inspection and treatments, provides coverage for your entire property including the attic, mailbox, playset, shed, and fence. And offers a certified termite inspection and ongoing termite control. To learn more about our Arrow Premier program or any of our other highly effective year-round residential pest control programs, give us a call today!
Arrow Premier
If you're looking for a program that protects your home and family from common household pests PLUS termites and other wood-destroying insects, we recommend Arrow Premier. With this program, you get quarterly pest control and a wood-destroying insect program in one package!
Protects your home all year long.
Consists of full interior and exterior inspections and treatments.
Covers your entire property* including the attic, mailbox, play set, shed, and fence.
Includes a certified termite inspection and ongoing termite control.
Pests targeted with Arrow's Premier includes cockroaches, silverfish, spiders, earwigs, clover mites, millipedes, centipedes, crickets, ground beetles, boxelder bugs, ants (including carpenter ants, pharaoh ants and acrobatic), fleas (inside only), pillbugs, sow bugs, fruit flies, stored product pests, bees, wasps, hornets, carpenter bees (no higher than 10ft), mice, and rodents PLUS termites
*If you have a pool house that requires service, pricing would increase based upon the size of the structure.
Starting at
Program Price Calculator
Move the slider left to right based on your homes sq foot size for an estimated cost for services.**
**an initial set up fee will apply
Guide To Avoiding Carpenter Ants In Bound Brook, NJ
Carpenter ants are destructive ants that often find their way into homes while out and about foraging for food for their colony. Once inside, they are attracted to structural wood that has been damaged by moisture and will tunnel through it in order to create a satellite nest for their colony close to their new-found source of food. The best way to avoid problems with carpenter ants in your home is to put in place a year-round residential pest control program that covers carpenter ants. Bundling together carpenter ant control with protection against common household pests is the best way to ensure that your home will be free of the damage that carpenter ants and other insects and rodents can cause.
In addition to bundling our carpenter ant control services with our home pest control program, our carpenter control service can be completed as a stand-alone service. Whichever control option you decide on, you can be assured that your carpenter ant problems will be solved and that future carpenter ants won't be choosing your home to nest in. Our carpenter ant control services include:
Inspection
Exterior Treatment
Interior Treatment
Follow Up Services
One-year renewable carpenter ant warranty
Give us a call today to learn more about protecting your property from destructive carpenter ants.
Commercial Pest Control In Bound Brook, NJ
Whether your business is big or small, we can protect it from the pests that can damage your facility, cause you a loss of business, deter employees, and damage your reputation within the community. Our commercial pest control services are always performed by our skilled, trained, and licensed technicians to give you the peace of mind knowing that you are receiving the exact services needed to protect your Bound Brook business from pests. Through Integrated Pest Management (IPM), our technicians focus on controlling pests by focusing on their biological, mechanical, and cultural needs--not only through the use of pesticides.
Our industry-leading technologies exceed industry standards and effectively control pests in a wide variety of industries including food service, property management, retail, education, healthcare, and hospitality. Give Arrow Pest Control a call today to learn how we can partner with you to protect your Bound Brook business from insects, rodents, and other pests.
Do You Know What Bed Bugs In Bound Brook, NJ Look Like?
If you ran into a bed bug in Bound Brook would you know it? The best way to protect yourself from coming into contact with bed bugs is to know what they look like. The professionals at Arrow Pest Control want to ensure that you have a good understanding of what bed bugs look like so you can protect yourself, your family, and your personal property from coming into contact with them.
The first thing to know is that what a bed bug looks like will depend on what life stage it is in and whether or not they have recently fed. Adult Bed Bugs are the easiest stage of development to spot. They are about the size and shape of an apple seed. Before feeding, they are oval and flat in shape and brown in color. After feeding, their appearance changes because their body swells and elongates and their color changes to a purplish-red.
Adults also produce a musty smell from glands on the lower side of their body. Nymphs appear similar to adults but are smaller in size and, before feeding, their bodies are translucent. Bed bug eggs are white and only the size of a pinhead, making them extremely difficult to see unless you are a trained professional.
If you think you have discovered bed bugs in your home, contact the professionals at Arrow Pest Control immediately. We can accurately identify the intruders and provide the necessary treatment needed to completely rid your home of these blood-feeding pests. To learn more about how we effectively eliminate bed bugs from Bound Brook homes, give us a call today and speak with one of our experienced and friendly professionals.
Job Opportunities With Arrow In Bound Brook, NJ
Looking for a profession in a burgeoning field? A profession in pest control may be right for you! This expanding industry is looking for passionate, dedicated, and eager individuals to join the workforce. Working for a pest control company covers a wide-range of interests including hands-on work, customer service, and chemistry; making it an ideal career path for many people.
Whether you're looking for a future as a licensed exterminator or receptionist, a job in pest control offers many opportunities for personal and professional growth.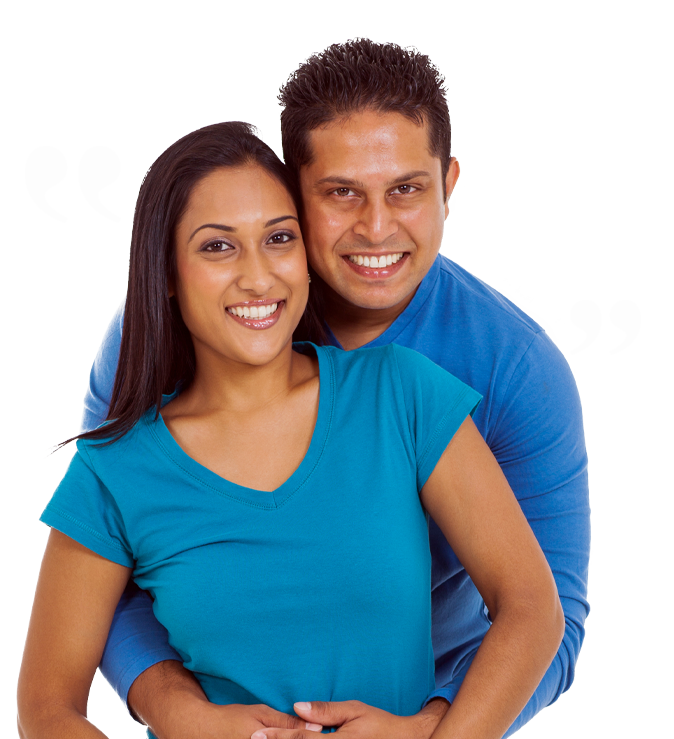 Testimonials
"Best customer service and the owner is the most honest business man. He will tell you the truth and not scam you like the rest of the big named pest control companies. Highly recommend Arrow has my business for life."
John C.
Bloomfield, NJ
Arrow Pest Control received an average rating of

5.0

out of

5

stars from

1380

reviews.
5.0
Read Google Reviews
Request Your
FREE

Estimate

Schedule Your No Obligation Inspection Today
Arrow Pest Control Blog
Read the latest articles & news