Colts Neck, NJ Pest Control Pros
To get rid of insects and rodents in Colts Neck, New Jersey, the pest control experts found at Arrow Pest Control offer highly effective solutions. As a local company serving Monmouth County, our employees live in the same areas that they serve and therefore have a deep understanding of the pest problems that our customers face each day. If you have a pest problem or want to take a proactive approach to protecting your home or business in Colts Neck, please contact Arrow today!
Active Pests In Colts Neck, NJ
Residential Pest Control In Colts Neck, NJ
Don't leave pests entering your home up to chance, take action today and implement a residential pest control program from Arrow Pest Control to prevent pests from entering your home, year-round. Our most comprehensive program is our Arrow Premier program and it provides customers with the benefits of year-round pest protection, 4 seasonal service visits, coverage against more than 30 common household pests, carpenter ant control, termite control, and free emergency service. Choose this program or either of our other two highly effective residential pest control programs to give you the year-round protection against pests that your home and family deserve, request your free estimate today.
**An initial set up fee will apply
Other pest control services that we offer to protect Colts Neck residential properties from pests include:
Clover Mite Prevention In Colts Neck, NJ
One clover mite is really no cause for concern. They are only the size of a pinhead and pose no health risks to people. However, in most cases it is not just going to be one of these pests entering inside of your home, it is most likely going to be a whole crowd of them! Clover mites typically live outside feeding on clover, grasses, and weeds. Unfortunately, clover mites tend to enter homes through cracks and crevices found in the foundation and exterior walls, attracted by damp conditions or when they are searching for a warm spot to overwinter. Listed below are some easy-to-follow pest control tips that can help to prevent these pests from choosing your Colts Neck home to live inside of.
Place a stone barrier that is at least 18 inches between your home's foundation and any grass or mulch.
Seal gaps, big or tiny, that are found in the exterior walls or foundation of your home.
Caulk gaps found around windows and doors; place door sweeps underneath all exterior doors.
Seal the spaces found around wires, pipes and other utilities that are entering into your home.
Put into place a year-round pest control program from the pest experts found at Arrow Pest Control.
If you're tired of clover mites taking over your pool or other parts of your home and property, simply give us a call to learn more about our pest control services for these tiny red bugs or to schedule your free estimate.
Commercial Pest Control In Colts Neck, NJ
To protect your commercial or industrial property from the pests that are common in our area, trust the experts at Arrow Pest Control. We offer customized pest control services for businesses in Colts Neck and throughout Monmouth County that will exceed your industry's standards and comply with your industry's regulations.
At Arrow Pest Control our commercial pest control services include a pest threat analysis following an extensive interior and exterior inspection of your facility, the development of a treatment plan that is designed to meet the specifics or your facility, and finally, a comprehensive report of our findings is provided post-treatment.
Contact us today to learn more about our pest management solutions for insects and rodents!
Colts Neck, NJ Termite Control
Termites are very destructive and damaging pests when found living inside of homes and other wooden structures. If a termite infestation is left undetected or untreated, the tunnels that they create inside of structural wood to gather food for their colony can become extensive and weaken the structural integrity of your home.
To protect your home from termites, contact the termite control experts at Arrow Pest Control. We will begin with a thorough termite inspection of your property. If termites or termite activity are discovered upon inspection we will provide you with a termite activity report which provides treatment details and a cost estimate. We then treat with the very effective Termidor® (America's #1 defense product).
Termidor is applied along your foundation or the exterior perimeter of your home or business, creating a zone of protection that is deadly for termites to try and enter. For added peace of mind we provide you with a one-year renewable warranty against re-infestation; and more good news, this warranty is transferable if you sell your property! To learn more about our highly effective termite inspections, termite treatment, and termite re-treatment warranty, get in touch with Arrow Pest Control today!
Join The New Jersey Pest Control Team At Arrow!
As an essential service provider in New Jersey, Arrow remains committed to controlling and preventing pests that threaten health and property. If you're looking for a career that serves your community and includes excellent training and benefits, we invite you to check out our current job openings and apply!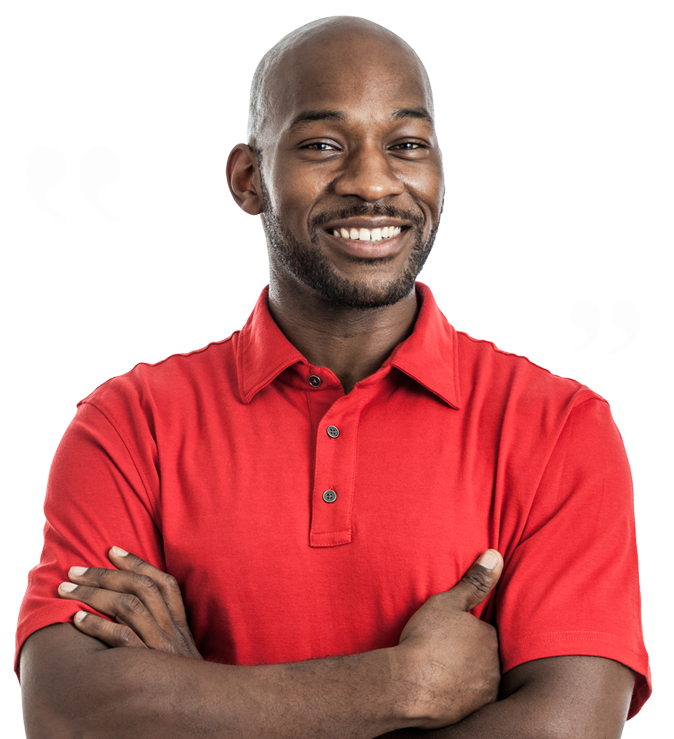 Testimonials
"We have a quarterly service plan with Arrow. They are not only focused on addressing issues they put preventative measures in place to prevent issues from happening, like looking for and sealing the places where bugs can get into the home. The team are professional, friendly, thorough and provide details about every step of their process. We have had several different technicians over the last 2 years and each follows the same process and guidelines. Definitely recommend for treatment and prevention."
Jared L.
Manalapan, NJ
Arrow Pest Control received an average rating of

5.0

out of

5

stars from

1380

reviews.
5.0
Read Google Reviews
Request Your
FREE

Estimate

Schedule Your No Obligation Inspection Today
Arrow Pest Control Blog
Read the latest articles & news