East Brunswick, NJ Pest Control Experts
To exterminate insects and rodents in New Jersey, the pest control experts found at Arrow Pest Control offer highly effective solutions for pest infestations of all sizes. Because we are a local company; our employees live in the same areas that they serve and therefore have a deep understanding of the pest problems that our customers face each day. If you have a pest problem or want to take a proactive approach to protecting your home or business in East Brunswick, please contact Arrow today!
Active Pests In East Brunswick, NJ
Protect Your East Brunswick, NJ Home From Pests
When it comes to protecting your East Brunswick home and your family, you want the best. When it comes to pest threats, the best is a year-round home pest prevention plan from Arrow Pest Control. Our experts have designed three levels of service for you to choose from to ensure that you are receiving the targeted services you need to keep your home pest free all year long.
All of our packages are affordable, environmentally responsible, and effectively control more than 30 common household pests. Plus, they all offer free emergency service! Whether you choose Home Protection, Home Protection Plus, or Arrow Premier, you can know that your home will be protected from targeted pests by highly trained specialists who understand the habits and habitats of pests and utilize that knowledge to control them which helps to minimize chemical intervention.
To learn more about our year-round residential services or any of our other options to protect you and your family from mosquitoes, ticks, rodents, roaches, termites, or the countless other pests that can pose a threat each and every day, contact us today.
**An initial set up fee will apply
How To Avoid Bed Bugs In East Brunswick, NJ
There was a day when bed bugs in America were merely the topic of a bedtime saying or quintessential rhyme. These are not those days! In recent years, bed bugs have found a way back from near extinction here in the United States and are currently thriving in many communities throughout our country. No city or town is immune to these tenacious pests. Dispelling the rumors about these bugs and arming yourself with the facts is the first step in avoiding bed bugs here in East Brunswick.
Bed bugs, despite their name, do not dwell in beds alone. In fact, they can be found on buses, trains, airplanes, boats, in cabs and private cars. They can be at the mall, in the library, on your movie theater seat, or in a hospital. The truth is bed bugs can be anywhere that people frequent. And, they do not care how clean or how dirty a place may be. They are simply looking for a meal, and you are the daily special on their menu!
The best way to avoid bringing bed bugs home is to be diligent whenever you are out in public. Check seats on public transportation for signs of bed bugs including the tiny bugs themselves, shed skin casings, black flaky specs of feces, and tiny red or brown blood spots. Inspect rooms in hotels, dorms, and private homes that you may visit for these same signs. If you have school or college-aged children, make sure to inspect backpacks, scarves, jackets, and other personal items for signs of bed bugs on a regular basis.
If you do discover that bed bugs have found their way into your East Brunswick home, don't panic. The East Brunswick bed bug control experts at Arrow Pest Control have your solution which may include human inspections, physical removal, thermal remediation, or chemical intervention. To learn more about our environmentally friendly, effective bed bug control solutions for your East Brunswick home or business, give us a call today.
Commercial Pest Control Services in East Brunswick, NJ
Protecting your commercial property from pests is one of the most important tasks for any business owner to consider. Not only can pests cause illness in your employees and your clientele; but they can also damage costly equipment, contaminate or destroy products, undermine the structural integrity of your facility, and decimate your hard-earned reputation.
The best protection afforded to East Brunswick businesses is a year-round commercial pest prevention plan from Arrow Pest Control. Our highly trained specialists understand the habits and habitats of pests and can utilize that knowledge to help control their populations. They have access to state-of-the-art tools and technologies that are effective at eliminating pests, and they keep abreast of the ever-changing regulations for each specific industry they service to ensure compliance with all industry-specific rules.
We also keep comprehensive reports on each visit to help you glide through any audits or inspections! To learn more about our industry-leading year-round pest control solutions for your East Brunswick commercial facility, contact us today.
East Brunswick, NJ Mosquito & Tick Control
Arrow's seasonal mosquito and tick yard treatments in East Brunswick is the best solution for property owners who don't want to be cooped up inside their homes for fear of pesky mosquito bites and disease-spreading tick bites.
Reduce the threat of mosquito bites and tick-borne diseases with help from Arrow. Our Bite Back! Program is a seasonal that is designed to significantly reduce the mosquito and tick populations on your property. It includes:
A granular tick treatment in April to eliminate tick larvae, nymphs and adults already on your property.
Monthly service May through September that includes the spraying of fence lines, shady areas, trees, shrubs, and other areas where mosquitoes and ticks hide or breed.
One more granular tick treatment in October.
Our mosquito and tick control services in East Brunswick are backed by the Arrow Promise - If, for any reason, weather or other factors interfere with your service efficacy, Arrow will re-do your treatment FREE of charge!
Join The New Jersey Pest Control Team At Arrow!
As an essential service provider in New Jersey, Arrow remains committed to controlling and preventing pests that threaten health and property. If you're looking for a career that serves your community and includes excellent training and benefits, we invite you to check out our current job openings and apply!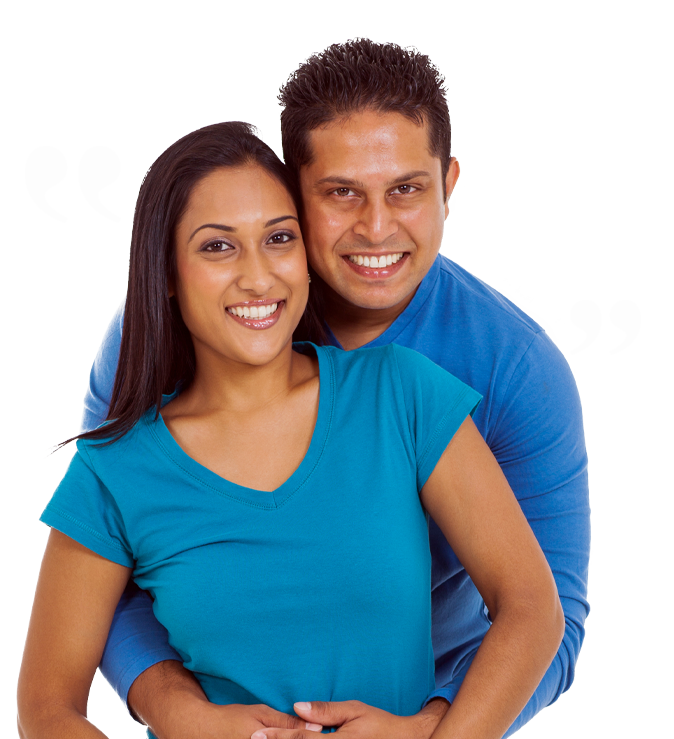 Testimonials
"Best customer service and the owner is the most honest business man. He will tell you the truth and not scam you like the rest of the big named pest control companies. Highly recommend Arrow has my business for life."
John C.
Bloomfield, NJ
Arrow Pest Control received an average rating of

5.0

out of

5

stars from

1380

reviews.
5.0
Read Google Reviews
Request Your
FREE

Estimate

Schedule Your No Obligation Inspection Today
Arrow Pest Control Blog
Read the latest articles & news