Holmdel, NJ Pest Control Specialists
Holmdel, New Jersey, located in Monmouth County, faces flying, crawling, biting, and stinging pests that can be a real hassle to deal with. To protect your home or business, and the people and things found inside, the local pest control experts at Arrow Pest Control offer exceptional, trusty-worthy pest control services. We are a family-owned company that values creating long-lasting relationships with our customers and protecting properties and people with pest control solutions that are environmentally friendly. Get in touch with us today to learn more about Arrow and our pest control solutions for New Jersey properties!
Pests Active In Holmdel, NJ
Residential Pest Control In Holmdel, New Jersey
Arrow Pest Control's professionals are completely dedicated to protecting your Holmdel home and family from annoying and potentially dangerous or damaging New Jersey pests. Our variety of home pest control programs allow each of our customers to choose the ongoing plan that suits their home and budget! For more details on our Home Protection Program and other plans, please see below.
**An initial set up fee will apply
Not sure which home pest control plan is right for you? Simply schedule a FREE home evaluation today!
Cockroach Control In Holmdel, NJ
Roaches can cause several different problems inside of Holmdel homes. The American cockroach is one species that is commonly found invading Holmdel homes, and is perhaps the scariest in appearance, being notably larger than most other species in America. The real problem with American cockroaches, is that before they made themselves at home in your house, they were likely crawling around in some pretty unsavory environments including disease-ridden, bacteria-growing sewers.
American roaches often move inside homes while searching for high humidity environments to live in, and for access to food and water sources. Inside they are most often found living and hiding out in basements, bathrooms, laundry rooms, crawl spaces, and underneath of sinks.
American roaches pose significant health risks for people because they carry many different types of bacteria and parasites on their legs and body; organisms that contaminate food, food prep areas, dishes, and utensils as the roaches move across them.
It is also important to note that the shed skins and feces from cockroaches can trigger asthma attacks in some people and greatly exasperate allergies in others.
To protect your home from being invaded by American cockroaches we suggest implementing a year-round pest control program.
Commercial Pest Control In Holmdel, NJ
Any business can be invaded by pests at any time, unless of course you are proactive and put into place a commercial pest control program for your Holmdel commercial facility. Whether you own a small storefront or a large warehouse storage facility we have the strategies and services needed to keep pests out of your business and away from your customers, employees, and product. We understand that there is no "one size fits all" fix when it comes to commercial pest control solutions. This is why we offer a tailored pest control program that will fit your business's exact needs and provide a long-term solution to pest problems. Our commercial pest control program provides our customers with the following:
Pest threat analysis
Evaluation
Treatment
Documentation
Contact us today to request your free commercial estimate!
Bed Bug Solutions For Holmdel, New Jersey
Bed bug infestations are a common occurrence in both homes and businesses in New Jersey, but they are not one you should put up with! Arrow Pest Control our professionals are highly trained and understand the persistent nature of parasitic bed bugs.
We have available a variety of bed bug control services to ensure that your Holmdel property's bed bug infestation is completely eliminated! Our bed bug control services include the following:
A visual inspection from one of our experienced and licensed technicians who will look for signs of bed bugs, live bed bugs, and eggs. In some cases, we may recommend a canine bed bug inspection to confirm an infestation.
The development of a customized treatment plan including an initial intensive service visit, plus two follow-up visits which are completed over a six week period of time.
At our last visit, we will perform a final inspection to make sure that the complete elimination of your home's bed bug infestation has occurred.
Give us a call today to help remove bed bugs from your Holmdel property, you will be glad you did!
NJ Pest Control Company Now Hiring!
Seeking a future in a fast-paced industry? A profession in pest control may be right for you! This flourishing field is looking for energetic, hard-working and motivated individuals to join the workforce. Working for a pest control company covers a wide-range of interests including correspondence, leadership and chemistry; making it an ideal career path for many people.
Whether you're looking for a job as a licensed exterminator or receptionist, a position in pest control offers substantial opportunities for personal and professional growth.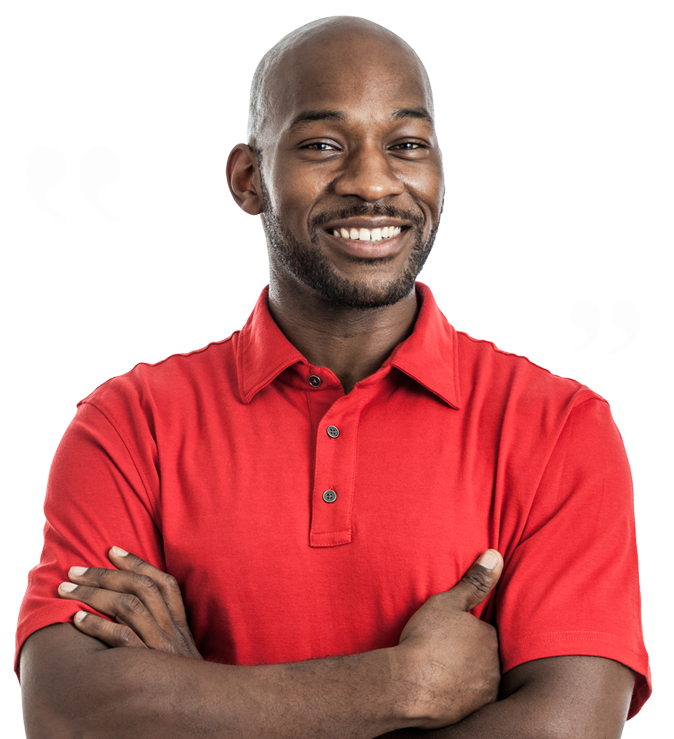 Testimonials
"My family has used Arrow since the early 80's. In our new home we use them as well. Jason came yesterday and did a great job. Thanks again for your great service to our community!"
Jeff K.
Farmingdale, NJ
Arrow Pest Control received an average rating of

5.0

out of

5

stars from

1380

reviews.
5.0
Read Google Reviews
Request Your
FREE

Estimate

Schedule Your No Obligation Inspection Today
Arrow Pest Control Blog
Read the latest articles & news