Quality Pest Control Services In Jamesburg, NJ
With more than 1200 five-star Google reviews, locally owned and family operated Arrow Pest Control is the New Jersey pest control company to choose when you have a pest problem in Jamesburg, Highland Park, or elsewhere in Middlesex County.
Whether you need help getting rid of ants, mice, or pests, you can count on our highly trained and fully licensed team to get the job done. Serving homes and businesses for over 47 years, Arrow Pest Control is ready to deliver quality pest control services in Jamesburg, New Jersey.
Active Pests In Jamesburg, NJ
Home Pest Control Services In Jamesburg, NJ
Insects and rodents, along with causing stress and worry, can cause significant damages to the structure of your home, your belongings that are stored inside, and introduce health risks to you and your family. To combat residential pest problems in Jamesburg, our Home Protection Program provides customers with the benefits of interior and exterior year-round pest protection, three service visits per year, protection against more than 30 common household pests, coverage of your entire property including the attic, mailbox, playset, shed, and fence, and free emergency service for covered pests.
To learn more about the Home Protection Program or to compare other residential extermination plans, call us today to speak with one of our friendly customer service representatives!
**An initial set up fee will apply
Carpet Beetle Prevention & Control In Jameburg, NJ
Carpet beetles may not be a well-known pest, but they are a pest that you certainly should get to know because when found living inside your home, they can cause a lot of damage to personal property and can even mimic the biting bed bug. Their larvae feed on things made out of silk, fur, feathers, and other animal products. As they feed they create holes in and damage clothing, carpets, blankets and other items. The bristle-covered larvae are also attracted to the oils found in human hair and crawl across people as they sleep in order to feed on it. Some people may develop a mild skin reaction from coming into contact with them. To prevent these damaging pests from taking up residence in your Jamesburg home we recommend the following prevention tips:
Dust and vacuum on a regular basis to remove excess dust, hair, and other debris from your home that could become food sources for carpet beetles.
Store wool items or clothing made from natural fibers in pest-proof storage containers, instead of in easy to access cardboard boxes.
Prevent adult carpet beetles from getting into your home by sealing any cracks and crevices that are found around windows and doors, making sure that screens are completely intact, and sealing spaces found around utility entrances.
Don't purchase dry goods from the store that have holes or tears in them. They could potentially be infested by carpet beetle larvae or the larvae of another species of pantry pest.
To learn more about carpet beetles and how Arrow's professionals can eliminate them from any New Jersey property, contact us today!
Commercial Pest Control In Jamesburg, NJ
At Arrow Pest Control we understand that commercial pest management needs vary depending on your specific type of business and its industry regulations. After contacting Arrow Pest Control to help take care of the pest control needs of your business, we will inspect your business, taking your facility's unique needs into consideration, and then develop a pest control program that is the perfect fit for your facility, your employees, and your customers.
To help acquire a pest free environment in your commercial property, Arrow Pest Control follows the principles of Integrated Pest Management. We focus on biological, mechanical, and cultural means of pest control, using insecticides in minimal amounts and on an as-needed basis only. Contact us today to learn why so many New Jersey businesses choose Arrow to ensure that their commercial facilities are free of reputation and facility damaging pests.
Get Rid Of Bed Bugs In Jamesburg, NJ
If you ever have the unfortunate experience of waking up one morning to discover that your home has become infested by bed bugs, call Arrow Pest Control immediately. Bed bugs are not a pest problem that can be ignored in hopes that they will pack up and move out on their own. The only way to completely get rid of bed bugs is with professional bed bug control in Jamesburg. At Arrow our technicians can eliminate any size bed bug infestation through the following highly effective services:
A visual inspection from one of our experienced and licensed technicians who will look for signs of bed bugs, live bed bugs, and eggs. In some cases, we may recommend a bed bug dog inspection to confirm an infestation.
The development of a customized treatment plan including an initial intensive service visit, plus two follow-up visits which are completed over a six week period of time.
At our last visit, we will perform a final inspection to make sure that the complete elimination of your home's bed bug infestation has occurred.
To eliminate and control bed bugs, Arrow Pest Control highly recommends and uses the following methods/items: Physical removal, Thermal remediation, chemical application, mattress encasement, active mattress liners, Climb-ups, we also have access to portable bed bug heat chambers.
Call us today, to learn more about eliminating and preventing bed bugs inside of your Jamesburg home or business!
Jamesburg, NJ Pest Control Services For Whatever Is Bugging You!
In addition to the pest control services detailed above, Arrow Pest Control offers:
The Perfect Career For Those Who Like To Help People
Essential service provider Arrow Pest Control is expanding its team. If you are motivated, reliable, and ready to be part of a positive, hard-working team, we'd love to meet you. Stop by our Careers page to review job openings and to learn more about Arrow!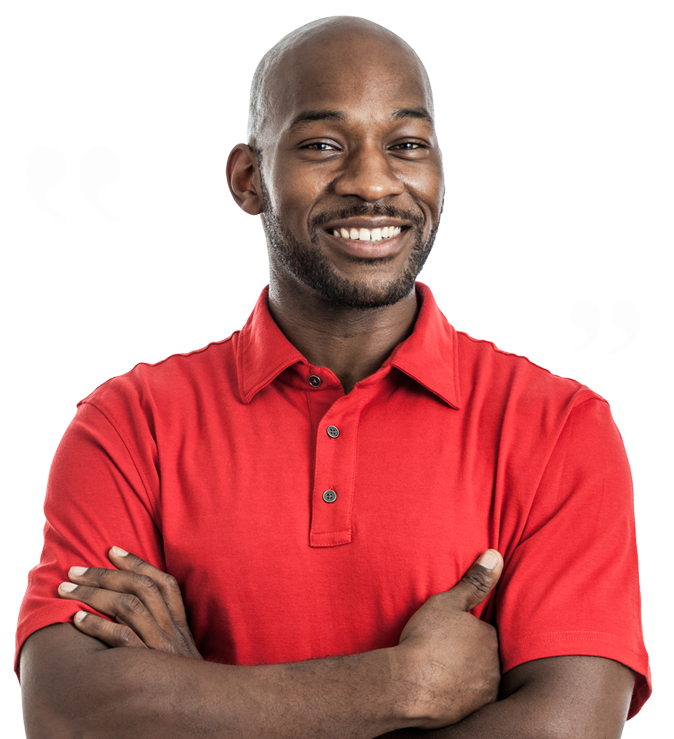 Testimonials
"I have a service plan with Arrow and use them quite often. Never disappointed, always friendly and knowledgeable and come right out and address the matter. I wouldn't hesitate to recommend them at all."
Jeffrey K.
Marlboro, NJ
Arrow Pest Control received an average rating of

5.0

out of

5

stars from

1380

reviews.
5.0
Read Google Reviews
Request Your
FREE

Estimate

Schedule Your No Obligation Inspection Today
Arrow Pest Control Blog
Read the latest articles & news