Local Pest Control Services In Little Silver, New Jersey
Arrow Pest Control, a locally owned and operated pest control company serving New Jersey, is committed to protecting homes and businesses from pests and the diseases they spread and the damage they cause. Through modern, industry-leading pest control solutions, the Arrow team gets pests out and keeps them out with effective insect control and rodent control services in Little Silver, Brielle, and Monmouth County and has been for over 45 years. For relief from mice, nuisance ants, termites, and other pests, contact Arrow today to schedule a FREE pest control estimate.
Pests Active In Little Silver, NJ
Home Pest Control In Little Silver, New Jersey
There are many benefits of partnering with Arrow Pest Control to meet your Little Silver's pest control needs. We have a deep commitment to the pest control industry and over 4 decades of pest control experience. Arrow offers budget-friendly services and programs that are customizable in order to meet all of our homeowner's needs. By choosing Arrow Pest Control, you will always have access to highly experienced, knowledgeable, and caring professionals whose only goal is to provide homeowners with year-round protection against pests.
Our residential pest control services provide protection for Little Silver homes through our three home protection programs (Home Protection, Home Protection Plus, or Arrow Premier). All of our Home Protection programs provide customers with year-round protection through seasonal service visits, coverage against over 30 common household pests, free emergency service if needed, and more. To learn the details about our quality residential pest control programs, give Arrow Pest Control a call today!
**An initial set up fee will apply
Little Silver, NJ Stink Bug Control
Stink bugs typically are found living outside and only become a problem for New Jersey homeowners in the fall when the weather cools off and they begin to seek indoor shelter. They enter homes and other structures through attic vents, holes along the roofline, and gaps around windows and doors. Once inside, they are difficult to eliminate and the odor that stink bugs produce can become overwhelming. To avoid problems with stink bugs in your Little Silver home, we offer the following prevention tips:
Inspect the exterior of your home and seal any spaces found in the foundation or exterior walls.
Make sure your home's chimney has a tight-fitting cover on it.
Seal gaps found along your home's roofline.
Place tight-fitting covers over all vents.
Replace any screens that are ripped.
Ensure that weather stripping is intact around windows and doors.
Trim back trees, bushes, and overgrown vegetation from the exterior of your home.
Put in place professional services to stop them before they have the chance to get into your home.
Contact Arrow Pest Control today to learn more about our stink bug control services. Our professionals can implement the exclusion and treatment services needed to prevent stink bugs from making their home in your Little Silver home.
Commercial Pest Control In Little Silver, NJ
By choosing Arrow Pest Control to take care of your business's pest control needs, you will have the peace of mind to know that any pests currently residing in your facility are going to be eliminated and that you will receive the continued support needed from our professionals to maintain a pest-free facility.
At Arrow Pest Control, we utilize Integrated Pest Management (IPM) to control pest problems inside businesses. IPM solves pest problems in a manner that minimizes risks to people and the environment by focusing on a pest's biological, mechanical, and cultural needs. IPM, combined with industry-leading technology, provides your Little Silver business the services needed to keep pests out of your commercial facility and help keep your customers returning and your employees happy.
Contact us today to learn more about implementing a year-round pest control program into your business with the help of the local New Jersey pest experts at Arrow Pest Control.
Comprehensive Rodent Control In Little Silver, NJ
If you've found evidence of mice and rats, the rodent control professionals at Arrow are here to help! Offering comprehensive rodent control in Little Silver, our team will determine what type of rodent problem you have and then, based on the critter, develop and implement a plan of action that not only eliminates foraging rodents but stops the problem completely!
Mouse traps and other DIY rodent control purchased at the store are not enough to stop these highly destructive rodents from gnawing on your belongings or worse your actual structure. In order to stop mice and rats and the damage they inflict, you must identify the source of the problem. That's what Arrow does best! Schedule your FREE rodent estimate today and find out how our team can help you get rid of mice and rats with the best rodent control services in Little Silver!
Learn More About Termite Control In Little Silver, NJ
A few facts to know about termites before we learn how to control them include:
Termites are small, unassuming pests. Worker termite, the termites responsible for causing billions of dollars' worth of damage across the United States each year, is only about 1/4 of an inch in length, is blind, and has a soft body.
Termites are rarely seen by people because they spend their entire lives either underground, traveling through mud tunnels or inside the wood they are feeding on. Therefore, a termite infestation usually isn't discovered until the damage has already been done.
Termites are moisture-seeking pests and are initially attracted to wood that has been previously damaged by water or that is decaying, meaning that not only does your home have a termite problem, but probably a moisture problem as well.
Controlling and preventing these very destructive insects from taking up residence on your property or in your home is very important because termites can and will target almost any home. At Arrow Pest Control, we can help to control and eliminate these wood-eating pests through our effective termite control service which includes inspection, treatment with Termidor® (America's #1 termite defense product) and a re-inspection 90 days after treatment has concluded to ensure it was completely successful. To learn more about controlling termites, give us a call today to speak with one of Arrow's helpful experts.
Jobs Openings In Little Silver, NJ
Arrow Pest Control is always looking for ambitious individuals to join our ever-growing team! Pest control is an essential service and is necessary to protect people and property from pests and the risks they pose. If you're hard-working, enjoy helping people, and like solving problems, you may be the next Arrow team member!
Visit our careers page to check out our current job openings and to learn more about our locally owned and operated pest control company.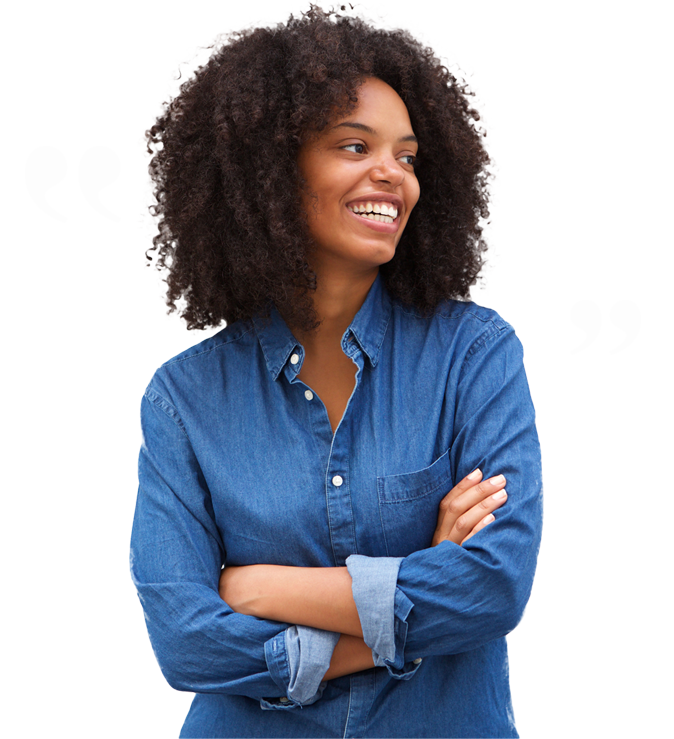 Testimonials
"We've been using Arrow for the last 4 years. We have a monthly plan, so they come and service the interior and exterior regularly. We can also call them anytime for anything we see...wasp, wasp nests, rodents, ants, whatever...our coverage literally includes the mailbox at the curb all the way to the furthest point of our backyard fence and everything in between. All the technicians we've had, including Jason, were friendly and knowledgeable. But, Jason, goes above and beyond with his service and willingness to do more for his customers. Highly recommend Arrow Pest Control!"
Renee R.
Short Hills, NJ
Arrow Pest Control received an average rating of

5.0

out of

5

stars from

1380

reviews.
5.0
Read Google Reviews
Request Your
FREE

Estimate

Schedule Your No Obligation Inspection Today
Arrow Pest Control Blog
Read the latest articles & news