Local Pest Experts Serving Parsippany-Troy Hills, NJ
Locally owned and operated since 1973, Arrow Pest Control has been protecting homes and businesses from insects and rodents in Parsippany-Troy Hills, Montclair, Clark, and communities throughout New Jersey. To get rid of clover mites by the pool, large black ants near your dishwasher, mice in the attic, or other pests in and around your property, contact Arrow today.
Active Pests In Parsippany-Troy Hills, NJ
Residential Pest Control In Parsippany-Troy Hills, NJ
Weird beetles inside of homes, small ants crawling on the walls and the dining room table, mouse poop in the attic… those are just a few of the calls Arrow's customer service team receives. If you're in a similar situation with insects or rodents infesting your home, give us a call to schedule a FREE estimate. We'll take a look at your problem, identify the pest, and recommend a treatment plan that will get rid of your pest problem.
You might be thinking pest control is too expensive but we've got good news! At Arrow, we offer three levels of home pest protection. That means you select the Home Protection plan that suits your needs and that fits your budget- we'll take care of the rest. Check out Arrow's home pest control plans and pricing for Parsippany-Troy Hills. We're also available to chat online or simply fill out the form below and we'll be happy to help!
**An initial set up fee will apply
Professional Mosquito & Tick Control In Parsippany-Troy Hills, NJ
If you're concerned about Lyme disease, Rocky Mountain spotted fever, and other tick-borne diseases, we understand. Here in Parsippany-Troy Hills and across Morris County, ticks are a serious and increasing problem. Reduce the threat of ticks on your property when you reach out to Arrow Pest Control.
Our Bite Back Program is a seasonal mosquito and tick control solution that starts in April and ends in October. When you sign up for service, we'll send out a pest control technician in April to apply a granular tick treatment on your lawn. Then in May and every month through September, we'll return to spray for ticks and mosquitoes. Areas we'll target include trees, shrubs, and bushes as well as fencing and areas we determine are prone to these biting pests. Finally, in October, we'll treat your lawn one more time with a granular to ensure that ticks are exterminated!
Don't let mosquitoes and ticks drive you indoors while the weather is great, contact Arrow Pest Control and take back your yard!
Parsippany-Troy Hills, NJ Termite Control
Very common wood-destroying insects, termites in Parsippany-Troy Hills inflict significant damage to homes and businesses and leave property owners with hefty repair bills if the damage has gone on a long time. Unfortunately, that is almost always the case as termites are elusive insects that are masters at avoiding detection.
At Arrow Pest Control, we know termites. We have a keen understanding of their biology, their behaviors, signs of termite infestations and more. When you contact us to help protect your structure from termites, you can count on our team to stop termite infestations and prevent new termite colonies from establishing on your property or worse, in your structure.
Don't wait for termite damage to happen (or get worse), reach out to us today to schedule your FREE termite inspection in Parsippany-Troy Hills!
Carpenter Ant Treatments In Parsippany-Troy Hills, NJ
The carpenter ant is another destructive pest, similar to the termite. They are those large black ants that tunnel their way inside wood in order to create nests. You may find carpenter ants in tree hollows outside and in areas where water has damage wood inside. Though not as serious a threat as termites, they are a pest you want inside your home or on your property.
At Arrow, we're pros at exterminating carpenter ants in Parsippany-Troy Hills, and are ready to help you get rid of these pests. Our carpenter ant control services include:
A thorough inspection
A full exterior treatment around the perimeter of the structure and other areas of concern
Interior carpenter ant treatment, if necessary.
Follow-up services to ensure complete elimination of carpenter ants
A one-year carpenter ant warranty
Guaranteed carpenter ant control – what could be better?! Contact us today to schedule your FREE estimate!
We've Got The Solution For Whatever Pest Is Bugging You!
In addition to the solutions mentioned above, Arrow also offers the following pest control services in Parsippany-Troy Hills:
Partner with Arrow and we'll work diligently to keep your home or business free of insects and rodents!
Arrow Is Hiring!
Arrow Pest Control is always looking for hard-working individuals to join our expanding team! Pest control is an essential service and is necessary to protect people and property from pests and the risks they pose. If you're ambitious and enjoy helping people solve problems, you may be the next Arrow team member! Visit our careers page to view our open positions and to fill out an application. control company.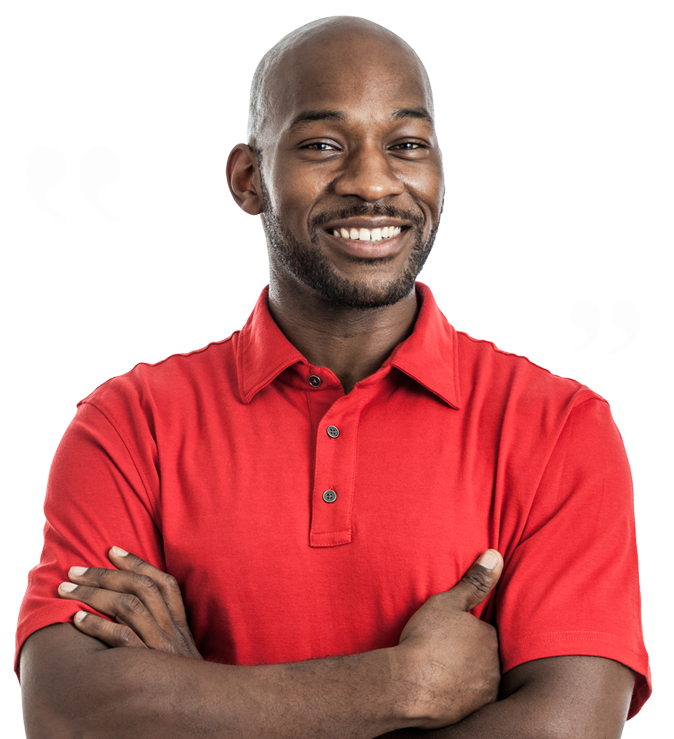 Testimonials
"I have a service plan with Arrow and use them quite often. Never disappointed, always friendly and knowledgeable and come right out and address the matter. I wouldn't hesitate to recommend them at all."
Jeffrey K.
Marlboro, NJ
Arrow Pest Control received an average rating of

5.0

out of

5

stars from

1380

reviews.
5.0
Read Google Reviews
Request Your
FREE

Estimate

Schedule Your No Obligation Inspection Today
Arrow Pest Control Blog
Read the latest articles & news