Local Pest Control Pros Serving Woodbridge, NJ
Arrow Pest Control, a locally owned and second-generation pest control company, offers pest control services in Woodbridge, New Jersey that are not only highly effective but competitively priced. Our team of pest control technicians specialize in exterminating small ants, carpenter ants, spiders, rodents, and termites as well as other nuisance and destructive pests common to Middlesex County and the entire state. If you need help getting rid of pests in Woodbridge, contact Arrow Pest Control today!
Active Pests In Woodbridge, NJ
Home Pest Control In Woodbridge, New Jersey
Trust Arrow Pest Control to protect your Woodbridge home and family from invasive New Jersey pests. Our variety of home pest control programs allow each of our customers to choose the year-round program that is the perfect fit for their home, lifestyle, family, and budget!
Starting at just $35/month our Home Protection program offers year-round protection against pests through three seasonal service visits, provides coverage for more than 30 common household pests, and the benefit of free emergency service if it ever becomes necessary. Our two more comprehensive plans include our:
Home Protection Plus program: This program provides customers with the same benefits found in the Home Protection program, PLUS carpenter ant control (carpenter ants, pharaoh ants, and acrobat ants), and termite monitoring advantage.
Arrow Premier program: This program is our most inclusive program and provides customers with the benefits of year-round pest protection, 4 seasonal service visits, coverage for more than 30 common household pests, carpenter ant control, termite monitoring and control, and free emergency service.
To schedule a FREE home estimate for your home or to learn more about any of our residential pest control programs, reach out to us today!
Stink Bug Control In Woodbridge, NJ
Like clockwork, every fall in the New Jersey, stink bugs invade homes and other structures searching for warm safe shelter to spend the winter in. If you don't want stink bugs living in your home's attic, behind its walls, or in its crawl spaces this winter there is an easy solution, contact Arrow Pest Control!
Here at Arrow, we are very experienced when it comes to stink bugs and have a pest control service that is dedicated to preventing and controlling these smelly pests. The key to preventing stink bugs from invading your property is to schedule our stink bug control service before they have the chance to get inside of your home.
Our stink bug control services are usually performed from late August through late November. One of our technicians will come to your property to complete an exterior treatment, stopping stink bugs in their tracks before they have the chance to find their way inside of your Woodbridge home or other structure. We may also perform exclusion work, sealing off any possible entry points for these pests found around the exterior of your building.
To schedule Arrow's stink bug control service for your Woodbridge property and keep these smelly pests out of your home this winter, call us today!
Commercial Pest Management In Woodbridge, NJ
At Arrow Pest Control our dedicated team of top rated commercial pest control experts will work closely with you to develop a pest control plan to provide the on-going protection needed to keep your Woodbridge commercial property free of pests.
Commercial properties with pest issues leave themselves open to the loss of customers and employees, a negative reputation, and of course, a loss of revenue. To eliminate and control the wide variety of pests that can invade New Jersey commercial properties, Arrow uses only the most innovative technology and practices that both exceed industry standards and comply with industry regulations.
Through Integrated Pest Management (IPM) our professionals focus on biological, mechanical, and cultural means of pest control and only use insecticides in minimal amounts when absolutely necessary. Our tailored commercial pest control services provide our customers with the following:
A pest threat analysis through an extensive interior and exterior inspection
Evaluation
Treatment
A comprehensive report of our findings
Learn more about our comprehensive commercial pest control services, call us today!
How To Prevent Termite Damage In Woodbridge, NJ
When it comes to termites and avoiding their damages there are a few important facts to know about them. Termites are attracted to moisture, to wood that has been damaged by water, and to decaying organic material. To help make your property less attractive to termites and to avoid devastating termite damages from occurring in your Woodbridge property we recommend the following tips:
Keep mulch at least 2 feet from the exterior of your home, or even better replace it with crushed rock
If you store firewood on your property make sure to store it up off of the ground and a large distance away from the outside of your home
Remove piles of organic debris like leaves, grass, sticks, and other yard waste from your property
Inspect your property's gutters to make sure that they are clear of debris, helping to ensure that rainwater is not overflowing into your home and that they are working to direct water away from the outside of your home
Repair leaks found in the roof or exterior walls, rainwater seeping into your home can cause its structural wood to become water damaged which is highly attractive to termites
Remove and replace any structural wood in your home that has been by damaged by water
Repair leaky pipes, fixtures, and faucets that are found both inside and outside of your home
If termites do ever find their way into your Woodbridge home, know that the professionals at Arrow Pest Control can provide the expert inspection and treatment services needed to completely and quickly eliminate the infestation. Give us a call to learn more about our highly effective termite control services in Woodbridge!
Employment Opportunities In Woodbridge, NJ
Arrow Pest Control is in search of hard-working, problem solving individuals to join our team as customer services representatives, sales, and pest control technicians. Visit our careers page to learn more about our job openings, benefits, and what it's like to work at Arrow!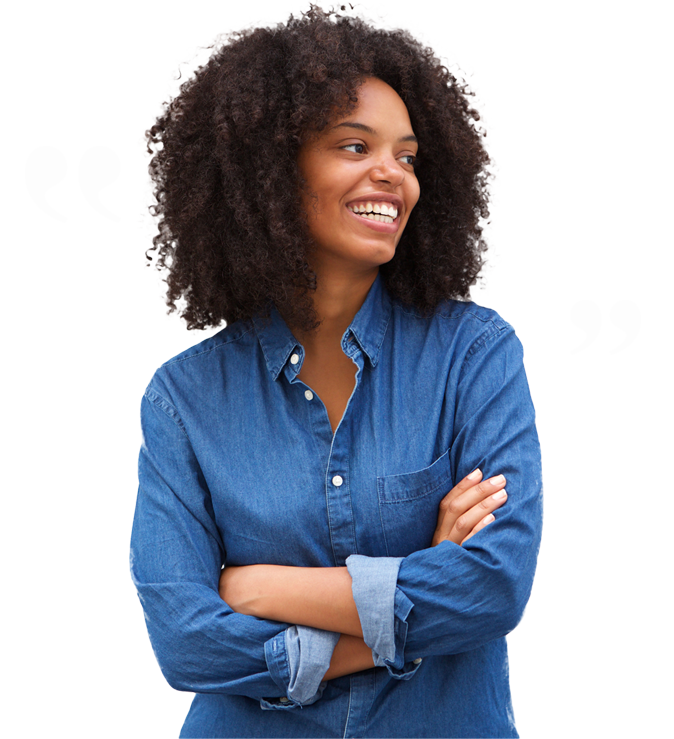 Testimonials
"Today was my first appointment with Arrow and Jason made everything seamless and efficient. Not only was he knowledgeable, he took his time explaining everything to me which proved he cared. I'm happy to have found Arrow and will continue to request Jason for my services! Thank you!"
Elena C.
Manalapan, NJ
Arrow Pest Control received an average rating of

5.0

out of

5

stars from

1380

reviews.
5.0
Read Google Reviews
Request Your
FREE

Estimate

Schedule Your No Obligation Inspection Today
Arrow Pest Control Blog
Read the latest articles & news