March 25, 2022
How To Know How Much Damage Termites Have Done
Unfortunately, termites aren't a pest that will just go away. They'll continue to feed on your home indefinitely until you hire a pest control company to eradicate them. While they're in residence though, you can count on them giving their all and the end result will be termite damage. How much damage, you ask? Let's take a look.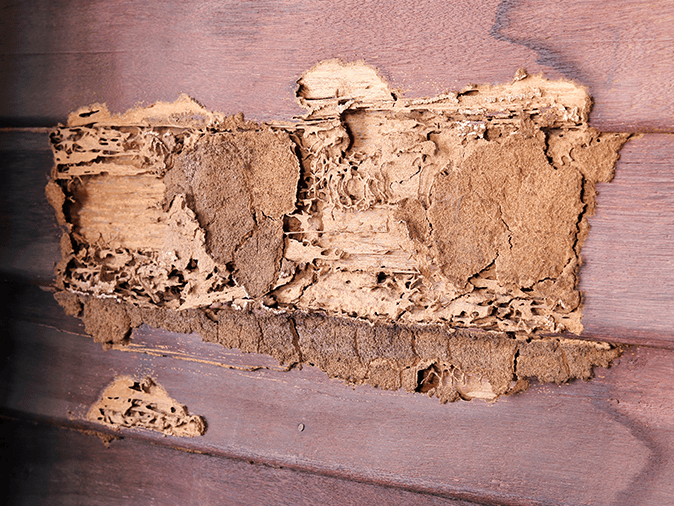 First, what is termite damage?
When termites feed on wood, they hollow it out. This causes the wood to buckle, bend, sag, and warp. Of course, there are varying degrees of termite damage, ranging from minor cosmetic issues to major structural problems.
What does termite damage look like?
Homeowners often mistake termite damage for water damage and with good reason. Simply put, they look similar. Buckling wood, swollen floors, and sagging ceilings are a few examples of more severe termite damage while discolored walls and chipped paint are minor cosmetic issues these wood-destroying pests create. Because it's hard to distinguish water damage from termite damage, it is always wise to have a termite inspection completed.
So… how much damage do termites cause?
As we mentioned above, termites will not stop eating away inside a home or structure; in fact, they are constantly at work – that's 24/7/365. In order to quantify the destruction, let's put a dollar value on it. Industry experts estimate the amount of damage termites cause in the United States each year is 6.8 billion dollars (that's adjusted for inflation).
Most homeowners insurance won't cover termite damage
While you might be thinking, no big deal, I'll just file a claim with my insurance company – think again. Most homeowner insurance carriers will not cover the cost to fix termite damage because it is considered a preventable problem. That leaves you on the hook for repairs.
Before termite damage can be repaired, you must get rid of termites
If you've discovered termite damage, before you can repair what's been harmed by these destructive pests, it is imperative that you exterminate termite activity. If you only fix the damage and don't address the source of the damage, you're not really solving the problem and these persistent pests will continue to feast upon your dwelling.
Professional termite control from the NJ pest control experts
At Arrow Pest Control, we provide termite control services in Paramus, Chatham, and Englishtown as well as throughout our multi-county service area that are designed to eliminate existing termites AND prevent new termite activity from happening. Our highly trained pest control specialists have the tools and know-how to not only track down termites in your walls but eliminate the entire termite colony!
Liquid termite treatments for the win!
For years now, our locally owned and family-operated pest control company has been resolving termite problems using liquid termite treatments. We realize there are other options on the market but in our experience, none can compete with the effectiveness of Termidor®.
Considered America's #1 termite defense product, Termidor kills and controls termites several ways.
When termites eat material treated with Termidor, they will die.
When termites come in contact with Termidor, they will die.
When termites touch Termidor, they will become a "carrier" and transfer the product to other termites which causes all termites to die.
What to expect when you contact us for termite control
When you reach out to Arrow about termites, we'll start by scheduling a termite inspection. The pest management specialist we dispatch to your property will be well-versed in ALL things termite and upon completion of the inspection, go over the findings and explain next steps.
Since there is a degree of preparation involved, we'll schedule your termite treatment for another day and when we come back, we'll apply Termidor around the perimeter of your structure in order to create a barrier of protection that is undetectable to wood-destroying termites. In other words, there's no way they won't come into contact with the product and the end result will be the death of the entire colony – even the queen! If she's not around to reproduce, the colony cannot rebuild and termite swarmers cannot be sent out to establish new colonies.
Sign up for Arrow Premier and protect your largest investment from termites and other house-infesting pests
Arrow Premier
If you're looking for a program that protects your home and family from common household pests PLUS termites and other wood-destroying insects, we recommend Arrow Premier. With this program, you get quarterly pest control and a wood-destroying insect program in one package!
Protects your home all year long.
Consists of full interior and exterior inspections and treatments.
Covers your entire property* including the attic, mailbox, play set, shed, and fence.
Includes a certified termite inspection and ongoing termite control.
Pests targeted with Arrow's Premier includes cockroaches, silverfish, spiders, earwigs, clover mites, millipedes, centipedes, crickets, ground beetles, boxelder bugs, ants (including carpenter ants, pharaoh ants and acrobatic), fleas (inside only), pillbugs, sow bugs, fruit flies, stored product pests, bees, wasps, hornets, carpenter bees (no higher than 10ft), mice, and rodents PLUS termites
*If you have a pool house that requires service, pricing would increase based upon the size of the structure.
Starting at
Program Price Calculator
Move the slider left to right based on your homes sq foot size for an estimated cost for services.**
**an initial set up fee will apply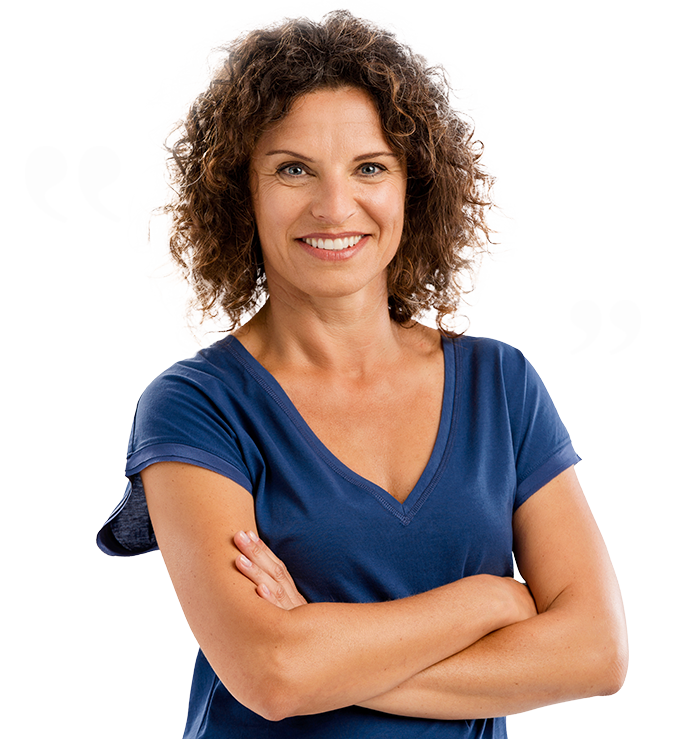 Testimonials
"Arrow and Brian with Arrow were amazing! He came same day when we heard scary noises in our attic. He found mice and a loose wire and even took a photo so we could see. He worked hard to crawl into a tiny space and we are so appreciate!! We can sleep tonight thanks to him."
Dr. Lisa L.
East Brunswick, NJ
Arrow Pest Control received an average rating of

5.0

out of

5

stars from

1380

reviews.
5.0
Read Google Reviews
Request Your
FREE

Estimate

Schedule Your No Obligation Inspection Today
Additional Services
Our solutions are designed for even your toughest pest problems.
Don't let pests affect your quality of life, here's how we can help:
Arrow Pest Control Blog
Read the latest articles & news