Stirling Insect & Rodent Control Specialists
If you're experiencing an insect or rodent problem in Stirling, New Jersey, you can count on the local exterminators at Arrow Pest Control. Providing quality pest control services in Morris County and New Jersey for 47+ years, Arrow Pest Control and its team of experienced pest control technicians are ready to resolve your pest problem, no matter how severe.
Active Pests In Kearny, NJ
Residential Pest Control in Stirling, NJ
To keep pests away from homes and families in Stirling, Arrow Pest Control offers three home pest protection plans, allowing homeowners choose the coverage that addresses their pest pressures and that fits their budget. No matter which program homeowners select, they all include:
Quality pest protection that exceeds expectations
Excellent customer service in the office and out in the field
Year-round protection against insects and rodents
Seasonal service visits focused on the exterior of the home and interior, if needed
Coverage against more than 30 pests including ants, clover mites, spiders, rodents, roaches, and wasps.
The Arrow Promise – if pests come back in between service visits, we'll come back out to re-treat at no charge to you.
Learn more about our residential pest control plans and pricing or schedule your FREE estimate below!
Stirling, NJ Mosquito Control & Tick Yard Treatments
Ticks and mosquitoes in Stirling, New Jersey are annoying. Worse, they have the capability of threatening health of people and pets. Deer ticks, lone star ticks, and dog ticks are all active in Stirling and cases of Lyme disease, Rocky Mountain spotted fever and other tick-born illnesses have been documented. Asian tiger mosquitoes are also a plague to property owners and while diseases associated with this pest are more prominent in other parts of the country and world, this mosquito that was first detected in Monmouth County in 1995 and is capable of spreading illness through their bites.
Arrow Pest Control, a local exterminating company serving Morris County and several other areas of New Jersey, provides seasonal tick and mosquito control in Stirling. Our appropriately named Bite Back Program is designed to drastically reduce the populations of ticks and mosquitoes, allows you to reclaim your property, and includes:
Granular tick treatments in April and October to eliminate adult ticks, nymphs, and other life stages of ticks
Monthly tick spraying and mosquito treatments May – September.
Don't let ticks and mosquitoes discourage you from enjoying your backyard while the weather is warm; contact Arrow for help getting rid of these biting pests!
Superior Rodent Control In Stirling, NJ
If you've found mouse poop in the pantry, rodent nests in the attic, or other evidence of rodent activity in our around your home or business, Arrow Pest Control is here to help! Offering the best rodent control services in Stirling, the Arrow team will:
Inspect the house or building to determine if rodents are present, and if so, what type of rodent is active. We'll also identify areas that are prone to mice and rat infestation, and conditions that attract these pests.
Focus on eliminating the existing rodent population. We accomplish this by setting up mechanical rodent control devices and implementing other proven strategies.
Find all potential entry points and complete the necessary exclusion work to stop mice and rats from entering. If the pest-proofing work required is beyond our capabilities, we'll clearly explain what needs to be fixed.
Point out places where mice and rats are likely to take shelter and what conditions are attracting. For example, if your woodpile is too close to your home or if you leave pet food out all day, you're offering free food and shelter to pests that rely on us for their survival.
Train your staff on how to keep your facility free of nuisance and destructive rodents, if applicable.
Schedule your FREE rodent control estimate today or reach out with any questions; we are ready to help you evict mice and rats in Stirling!
Commercial Pest Control In Stirling, New Jersey
If you're looking for a commercial pest control provider in Stirling, choose the experts at Arrow Pest Control. For over 45 years, our locally owned and family operated pest control company has been partnering with schools, churches, healthcare facilities, grocery stores, retail stores, warehouses, and other businesses to keep insects and rodents away. Our highly trained pest control technicians are fully licensed and equipped with the necessary knowledge and tools to help companies eliminate and prevent insect and rodent activity.
If you have an active infestation contact Arrow right away! If you're in search of a pest management firm that services businesses in Stirling, we'd welcome the opportunity to discuss your situation and offer a customized solution that ensures your employees, customers, products, and facilities are not threatened by pests.
Stirling, New Jersey Termite Protection
24/7/365, termites in Stirling never stop. This is often evidenced by termite damage in load-bearing walls, floors, and walls as well as other areas or possessions that are made from wood or wood by-products. If you've discovered a termite infestation in your Stirling home or business, contact Arrow right away.
Our termite control services kill termites already active on your property and stop new infestations from occurring. We use Termidor®, a liquid termite treatment and America's #1 termite defense product, to eliminate termites. This type of termite treatment is so effective because it establishes a zone of protection around the perimeter of the structure. Undetectable to foraging termite workers, these pests make contact with the product and then transfer it to the entire termite colony -including the queen. If she's not alive to reproduce, there's no way for the colony to regenerate. What's more, the treatment stops new colonies from establishing.
We're so confident in our termite control services in Stirling, we offer a one-year renewable termite warranty against re-infestation. If a termite problem arises while you are covered by warranty, we'll come back out to treat the infestation at no cost to you. And if you should happen to sell your home during the year, no worries, your termite warranty is transferrable to the new owners! Contact us today to schedule your FREE termite inspection!
Stirling, New Jersey Career Opportunities
Do you enjoy helping people? Are you a problem solver? Are you looking for a career that offers growth? Arrow Pest Control, a local pest control company, is in search of hard-working individuals to join our team. Visit our Careers page to learn more about our open positions which include sales, customer service, and field work!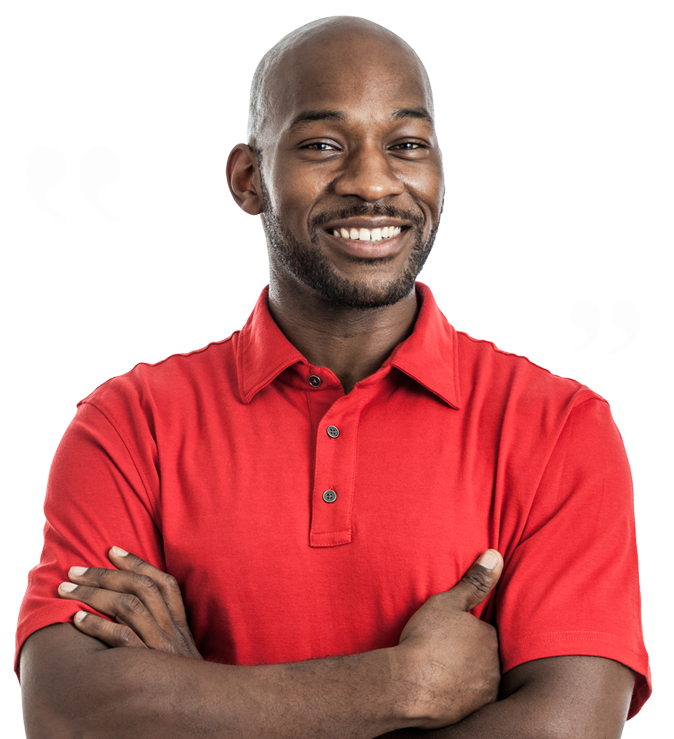 Testimonials
"I have a service plan with Arrow and use them quite often. Never disappointed, always friendly and knowledgeable and come right out and address the matter. I wouldn't hesitate to recommend them at all."
Jeffrey K.
Marlboro, NJ
Arrow Pest Control received an average rating of

5.0

out of

5

stars from

1380

reviews.
5.0
Read Google Reviews
Request Your
FREE

Estimate

Schedule Your No Obligation Inspection Today
Arrow Pest Control Blog
Read the latest articles & news