Arrow Pest Control Protects Ringwood, NJ Homes & Businesses
If you're on the search for a locally owned, top-rated pest control company (check out our Google reviews here), Arrow Pest Control is the one to call! In business for almost 50 years, our team has been exterminating wood-destroying insects, destructive rodents, and nuisance and potentially harmful pests in several New Jersey counties. Recently we've expanded our service area to include communities in Passaic County including Ringwood! If you're worried about pest problems in or around your home or business, please reach out today!
Active Pests In Ringwood, NJ
Home Pest Control In Ringwood, NJ
Wasps in walls, mice in the box of holiday decor, ants under the refrigerator… those are just a few of the common household problems homeowners in Ringwood face. If you're dealing with a similar situation and need help resolving pest problems in and around your home, reach out today!
Our local pest control specialists have the tools and know-how to solve even the toughest infestations and are ready to deliver the best home pest control services in Ringwood without delay! Compare our residential plans and pricing below or reach out to discuss your pest problem!
**An initial set up fee will apply
Carpenter Ant Treatments In Ringwood, NJ
Unfortunately, carpenter ants in Ringwood are capable of damaging homes if left untreated. That's why Arrow Pest Control offers effective carpenter ant control in Ringwood that not only exterminates existing carpenter ant activity but prevents these wood-destroying insects from re-infesting.
When you contact us for help getting rid of carpenter ants, we'll schedule a free pest evaluation in order to determine if carpenter ants are the problem, locate their nests, and assess the severity of the infestation. If carpenter ants are active in your home or on your property, we'll provide interior and exterior treatment on the day of the initial service and then return for two follow-up visits in the weeks following.
In addition to our stand-alone carpenter ant treatments, we also offer our Home Protection Plus which targets carpenter ants and other common house-infesting insects and rodents PLUS monitors for wood-destroying termites!
Home Protection Program Plus
This program includes everything from the Home Protection Program - PLUS carpenter ant control and our termite monitoring advantage. Arrow will install a passive subterranean termite monitoring system at critical or conducive areas along the exterior perimeter foundation of your home. This system will include up to 4 in-ground subterranean termite monitoring stations. These stations will be serviced and inspected as part of your routine service.
Should the monitors indicate termite activity or termites occur within the home, Arrow will provide you with a termite treatment proposal at a 50% discounted rate, and you will be upgraded to Arrow Premier at the current prevailing rate.
Is a year-round program that provides full interior and exterior service.

Service includes a one-time interior service per year and two exterior treatments.
Covers your entire property* including the attic, mailbox, playset, shed, and fence.
Termite monitoring advantage
Pests targeted with Arrow's Home Protection Program Plus includes all the pests included in the Home Protection Program PLUS carpenter ants, pharaoh ants, and acrobat ants.
*If you have a pool house that requires service, pricing would increase based upon the size of the structure.
*Termite monitoring advantage is not applicable in over-55 communities
Starting at
Program Price Calculator
Move the slider left to right based on your homes sq foot size for an estimated cost for services.**
**an initial set up fee will apply
Ringwood, NJ Termite Control
Termites in Ringwood and throughout Passaic are a serious pest threat. To be clear, they are not capable of spreading illness but they will inflict damage to homes and other structures. You see, termites are wood-destroying insects that never stop eating wood and materials that contain cellulose, and unfortunately that's what many building materials are made from.
At Arrow Pest Control, we specialize in highly effective liquid termite treatments in Ringwood and are ready to exterminate your termite problem, no matter how severe. This termite control method not only eradicates existing termite activity, but it also prevents new termite colonies from infesting. What's more, for homeowners who sign up for this service, we'll include a one-year termite warranty against re-infestation. Simply put, if termite activity occurs in the year following our service, we'll come back out to treat at no charge.
Arrow Premier
If you're looking for a program that protects your home and family from common household pests PLUS termites and other wood-destroying insects, we recommend Arrow Premier. With this program, you get quarterly pest control and a wood-destroying insect program in one package!
Protects your home all year long.
Consists of full interior and exterior inspections and treatments.
Covers your entire property* including the attic, mailbox, play set, shed, and fence.
Includes a certified termite inspection and ongoing termite control.
Pests targeted with Arrow's Premier includes cockroaches, silverfish, spiders, earwigs, clover mites, millipedes, centipedes, crickets, ground beetles, boxelder bugs, ants (including carpenter ants, pharaoh ants and acrobatic), fleas (inside only), pillbugs, sow bugs, fruit flies, stored product pests, bees, wasps, hornets, carpenter bees (no higher than 10ft), mice, and rodents PLUS termites
*If you have a pool house that requires service, pricing would increase based upon the size of the structure.
Starting at
Program Price Calculator
Move the slider left to right based on your homes sq foot size for an estimated cost for services.**
**an initial set up fee will apply
Seasonal Mosquito & Tick Treatments In Ringwood, NJ
If you're looking for seasonal tick and mosquito treatments in Ringwood that significantly reduce the number of biting pests on your property, consider signing up for Arrow's Bite Back! Program. An effective mosquito and tick reduction plan that runs from April through October, it includes:
A granular tick treatment in April
Monthly mosquito and tick spraying from May through September
A final granular tick treatment in October
Don't let mosquitoes and ticks keep you indoors while the weather is perfect for being outdoors, reach out to Arrow today and take back your yard!
Rodent Exterminators Serving Ringwood, NJ
If you've found mouse poop or other signs of rodents in or near your home or business, contact Arrow Pest Control to schedule a FREE rodent evaluation.
Our locally owned and family-operated pest control company provides comprehensive rodent control in Ringwood that includes:
A thorough inspection of the house or building as well as any outbuildings and the surrounding property.
Implementation of a population control program that targets existing mice and/or rat activity.
Identification and correction of any points of entry. If the necessary exclusion work is beyond our capabilities, we'll show you the problem and explain what needs to be done to fix it.
Installation of rodent monitoring stations around the exterior perimeter.
Our recommendations on how to make the home or building less attractive to mice and rats.
Don't let mice and rats take over; contact us today for help!
Commercial Pest Management Pros In Ringwood, NJ
At Arrow Pest Control, we believe your employees, customers, and facility deserve a pest management solution that protects against the risks associated with insects and rodents and when you choose Arrow, that's exactly what you'll get!
Our commercial pest control services in Ringwood include:
A complete a pest threat analysis
An evaluation of pest trends in and around your facility
Identification of problem areas
Targeted treatment to reduce insect and rodent activity below the desired threshold
Proper documentation that demonstrates compliance with governing authorities
Don't wait for insects and rodents to damage your equipment or shut down your business, contact Arrow today!
Additional Ringwood, NJ Pest Control Solutions
In addition to the services noted above, our NJ exterminating company also offers:
Employment Opportunities At Arrow
Arrow Pest Control is always looking for reliable individuals to join our pest control team! If you're a self-starter, dependable, and enjoy helping people solve problems, Arrow Pest Control might be the right place for you. No experience is necessary, only the right attitude! Visit our careers page to view our open positions and to fill out an application.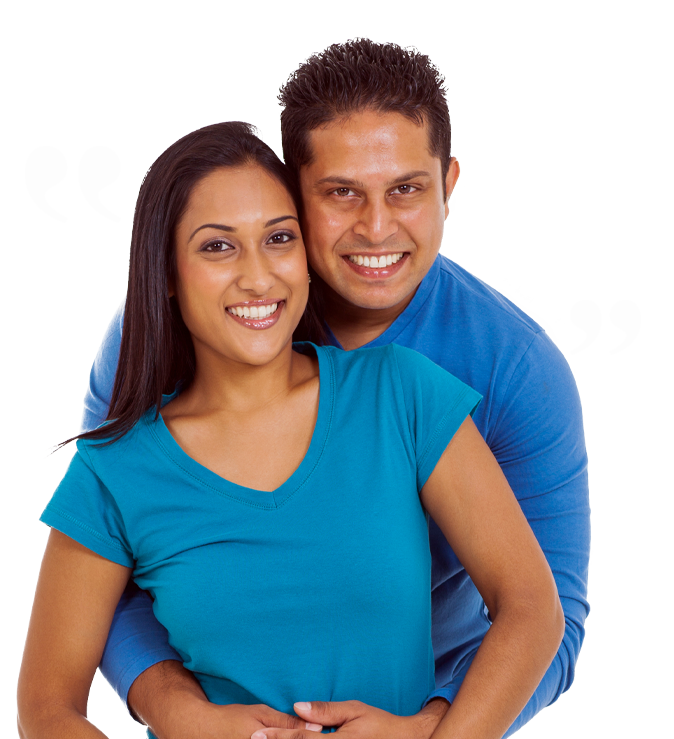 Testimonials
"Best customer service and the owner is the most honest business man. He will tell you the truth and not scam you like the rest of the big named pest control companies. Highly recommend Arrow has my business for life."
John C.
Bloomfield, NJ
Arrow Pest Control received an average rating of

5.0

out of

5

stars from

1380

reviews.
5.0
Read Google Reviews
Request Your
FREE

Estimate

Schedule Your No Obligation Inspection Today
Arrow Pest Control Blog
Read the latest articles & news