April 12, 2021
Active Termite Infestations Discovered In Livingston, West Orange & Montclair, NJ
We probably sound like a broken record as we continue to issue warnings regarding increased pest activity but it is spring and the pest problems are only growing. Take for example, termites.
Termite activity has been increasing throughout New Jersey for weeks now and as the weather continues to get warmer, we are already getting and only expect to get more calls from concerned homeowners in Livingston, West Orange, and Montclair as well as communities throughout our New Jersey service area who are finding signs of termites or termite damage in and around their homes.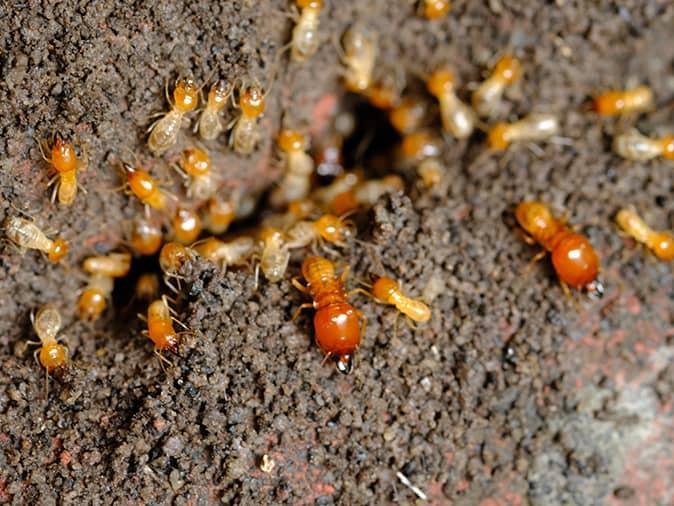 What do termites look like?
Eastern subterranean termites are the termites active in our region and their appearance varies on where they are in the termite life cycle.
Termite eggs & nymphs
Both termite eggs and nymphs are small, white, and translucent. Termite eggs are small oval-shaped and clustered together in clutches while nymphs actually resemble grown termites, just smaller and softer.
Neither termite eggs or nymphs pose an immediate threat to homes because they are not capable of feeding on wood. Actually, you won't even see these members of a termite colony because they remain in the below-soil nests where they rely on other members to feed and care for them.
Termite soldiers
A subterranean termite colony must be protected in order for it to thrive and grow. Security detail belongs to termite soldiers. These termites are large, have big orange heads with black pointed mandibles. Their bodies are similar in color to termite workers (more on these in a moment). Interestingly enough, termite soldiers are blind and this fact does not hinder their ability to protect the termite queen or other members of the colony.
Termite soldiers do not leave the nest and are not a direct threat to structures.
Termite workers
Termite workers are pale to creamy-white insects with rounded heads and straight antennae. They do leave the nest and are capable of traveling several yards to find food for the termite colony they belong to. To avoid exposure to sun which dries them out, termite workers construct mud tubes that they can travel through to get from their nest to their food source.
And speaking of food source, termite workers are the ones you'll find feasting on your home or structure. They pose a significant threat to structures because they will infest and feed on rotting or decaying wood, water-damaged wood, and other materials that contain cellulose inside your structure and on your property.
Reproductives
Before we move on, we need to talk about termite reproductive. More commonly referred to as termite swarmers, these are the member of a termite colony who are responsible for establishing new termite colonies. Every year, termite swarms occur across New Jersey and that is when male and female reproductive leave their current colony to find a mate and create their own little world below the soil.
Where termites swarm can tell you a lot about termite activity on your property. For instance, if you start seeing winged bugs exiting your walls and making their way towards the window, you have an active termite infestation in your house. Unless of course, those are winged carpenter ants. Find out how to tell the difference between termite swarmers and carpenter ants here.
Now, if you notice a termite swarm, on a tree or elsewhere on your property OUTSIDE, this simply means that there is a termite colony nearby. It may be on your property or it could be on one of your neighbors' properties.
How do I tell if I have termites in my home?
If you're worried that your home has been infested by termites, look for the following signs of termites and/or evidence of termite damage:
Termite mud tubes on the foundation, basement walls, and joists as well as crawlspaces, subfloors, and window frames

Termite wings on the floor or on windowsills

Wood that has a maze-like pattern behind the surface

Bubbling or peeling walls

Crumbling wood

Buckling or squeaky floors

Sticky windows or doors
What types of termite treatments are available in New Jersey?
Termite bait stations and liquid termite treatments are the most popular options when it comes to eliminating termite infestations in homes and businesses in New Jersey. Here at Arrow, we believe the best method for termite extermination is the liquid method.
In order to get rid of termites and prevent new termite colonies from establishing, we use Termidor®. Considered America's #1 termite defense product, it is applied below the top-soil level around the perimeter of the structure. Unwitting termite workers will crawl through the lethal product and rather than die immediately they will carry it back to the termite colony, exposing all members of the nest- including the queen. The end result is 100% complete termite elimination!
What's more, liquid termite treatments are effective in preventing termite workers from a new colony from infesting your home or structure.
Arrow's residential termite protection includes a one-year termite warranty
We're so confident in our method of termite extermination, we'll provide qualified homeowners who use our termite control services with a one-year termite warranty against re-infestation. Simply put, if for any reason, termites show back up, we'll come back out to re-treat. Not only is this warranty renewable, you can also transfer it should you sell your home.
Sign up for Arrow Premier ongoing pest & termite control
In addition to our stand-alone termite control services, Arrow also offers a year-round home pest control plan that ensures termites don't have the opportunity to damage New Jersey home PLUS it protects against more than 30 common household pests including ants, spiders, and mice.
Arrow Premier
If you're looking for a program that protects your home and family from common household pests PLUS termites and other wood-destroying insects, we recommend Arrow Premier. With this program, you get quarterly pest control and a wood-destroying insect program in one package!
Protects your home all year long.
Consists of full interior and exterior inspections and treatments.
Covers your entire property* including the attic, mailbox, play set, shed, and fence.
Includes a certified termite inspection and ongoing termite control.
Pests targeted with Arrow's Premier includes cockroaches, silverfish, spiders, earwigs, clover mites, millipedes, centipedes, crickets, ground beetles, boxelder bugs, ants (including carpenter ants, pharaoh ants and acrobatic), fleas (inside only), pillbugs, sow bugs, fruit flies, stored product pests, bees, wasps, hornets, carpenter bees (no higher than 10ft), mice, and rodents PLUS termites
*If you have a pool house that requires service, pricing would increase based upon the size of the structure.
Starting at
Program Price Calculator
Move the slider left to right based on your homes sq foot size for an estimated cost for services.**
**an initial set up fee will apply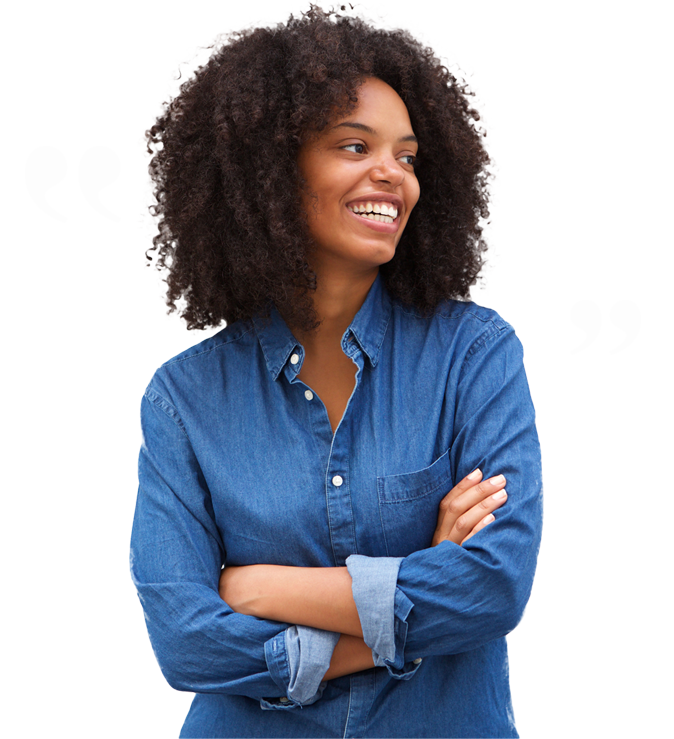 Testimonials
"Today was my first appointment with Arrow and Jason made everything seamless and efficient. Not only was he knowledgeable, he took his time explaining everything to me which proved he cared. I'm happy to have found Arrow and will continue to request Jason for my services! Thank you!"
Elena C.
Manalapan, NJ
Arrow Pest Control received an average rating of

5.0

out of

5

stars from

1380

reviews.
5.0
Read Google Reviews
Request Your
FREE

Estimate

Schedule Your No Obligation Inspection Today
Additional Services
Our solutions are designed for even your toughest pest problems.
Don't let pests affect your quality of life, here's how we can help:
Arrow Pest Control Blog
Read the latest articles & news