Call The NJ Pest Control Company With 47+ Years Of Experience
Arrow Pest Control has been protecting New Jersey cities, townships, and boroughs from local pests for more than 47 years. Don't leave pest infestations within your Hazlet home or business up to chance, instead be proactive and put into place the services needed to avoid insects and rodents throughout the entire year. At Arrow Pest Control, our locally owned and family operated pest control company is ready to protect residential and commercial properties in Hazlet and throughout Monmouth County from pests. In fact, our customized pest control services use modern technology to eliminate and control nuisance and potentially harmful pests. Trust our quality pest management services to protect your home or business!
Active Pests In Hazlet, NJ
Residential Pest Control In Hazlet, NJ
Pests are a threat to New Jersey residents and their property throughout the entire year; whether it's spring, summer, fall, or winter, there are insects and rodents looking for ways to gain access into your home. To combat the year-round pest problems that are present in Hazlet, Arrow Pest Control offers a variety of ongoing home pest control programs.
All of our home pest control programs provide the services needed to completely eliminate a variety of common household pests from your home and keep them out for good! All of our protection programs (Home Protection, Home Protection Plus, or Arrow Premier) provide customers with year-round protection through seasonal service visits, coverage against over 30 common household pests, free emergency service if needed, and more. To learn the details about all of our quality, affordable programs, give us a call today!
**An initial set up fee will apply
Hazlet, New Jersey Mosquito & Tick Control
Arrow's effective mosquito and tick yard treatments in Hazlet make outdoor living spaces more livable! The time we have to enjoy being outside without coats and hats doesn't last too long so don't let mosquito bites and the threat of tick-borne diseases keep you from enjoying your outdoor living space!
Bite Back!, our seasonal mosquito and tick reduction program, starts in April with a granular tick treatment to kill tick larvae, nymphs and adults already active. May through September, we'll return to spray areas where mosquitoes and ticks rest and breed, including but not limited to along fence lines, trees, shrubs, shady areas of lawns. Finally, in October, we'll come by one last time to treat the yard with the granules again so that any ticks still hanging around will be exterminated!
Commercial Pest Control In Hazlet, NJ
Protecting your business from being invaded by area pests is one of the best things that you can do to help protect its reputation within the community. With social media being so heavily used by everyone these days, all it takes is a single sighting of a pest by the wrong customer to negatively affect your business and cause customers to spend their money elsewhere. To help protect your Hazlet business and its reputation from pests, the professionals at Arrow Pest Control are dedicated to providing the customized services needed to prevent pests from taking up residence inside your business. Our highly trained and experienced pest management professionals control and eliminate pests by combining the principles of Integrated Pest Management (IPM) with our innovative technology and modern practices. Our commercial pest control services effectively control and prevent pests through:
Pest threat analysis
Evaluation
Treatment
Documentation
To learn more about partnering with Arrow Pest Control to protect your business, employees, and customers from pests, give us a call today!
What Every Homeowner Should Know About Bed Bugs In Hazlet, NJ
The most important thing that you should know about bed bugs is that an infestation can happen inside any home; bed bugs do not care whether your house is big or small, cluttered or organized. All bed bugs care about is that there is a food source present, and their preferred food source is human blood, making your home the perfect place to take up residence. We want you to understand that you should never wait to call for help with a bed bug infestation because you are embarrassed, because there is absolutely nothing to be embarrassed about! Bed bugs are not considered a filth pest, a bed bug infestation can happen in any home at any time. At the first sign of bed bugs living inside your Hazlet home, give the bed bug professionals at Arrow Pest Control a call. We can provide the fast, effective, and discrete services needed to eliminate bed bugs, no matter the size of the infestation, from any Hazlet home. Our modern, industry-leading bed bug control options include the following:
A thorough bed bug inspection that is performed by one of our experienced professionals or by a specially trained bed bug inspection dog.
The development of a customized treatment plan.
Physical removal, thermal remediation, chemical application, mattress encasement, mattress liners, climb-ups, and a portable bed bug heat chamber.
A final inspection to make sure that the bed bug infestation has been completely eliminated.
Tips To Avoid Dangerous Spiders In Hazlet, NJ
Most homeowners want to protect their home and property from becoming a haven for spiders, especially when it comes to the dangerous spiders that are, unfortunately, living in New Jersey. While black widow spiders and brown recluse spiders aren't typically found living in large populations throughout our state, they are present, and protecting your family from coming into contact with them is very important. To help you avoid coming into contact with venomous and non-venomous spiders (like common house spiders and wolf spiders) either on your property or inside of your home, here are some tips:
Remove piles of construction debris, wood, rocks, or other materials from your property; spiders like to hide in these piles and the presence of them on your property may attract them.
Keep sheds, garages, and other outbuildings organized and free of clutter.
When working outside in outbuildings or garden areas, always wear work gloves; this will help you avoid being bitten.
Keep bushes, shrubs, and other landscaping trimmed to prevent them from overgrowing and becoming a home to dangerous spiders.
Inside your home, keep closets, basements, attics, and other storage spaces organized and free of clutter.
Before putting on any shoes or clothing that have been stored for a period of time, shake them out to dislodge any hidden spiders.
Pull down covers and inspect your bed for spiders before climbing into bed for the night.
If you discover any type of spiders, dangerous or not, living on your property or in your home, contact Arrow Pest Control. We can find and eliminate these eight-legged pests and work with you to prevent their return.
Job Openings In Hazlet, NJ
Looking for a career and not just a job? Are you a problem solver? Do you enjoy helping people? If you answered yes to the above questions, then a career in the pest control industry may be the right fit!
Arrow Pest Control is looking for eager and hard-working individuals to join our team. Working for a pest control company covers a wide-range of interests including business, technology, and science making it an ideal career path for many people. Whether you're looking for a career as a licensed pest control technician or receptionist, a future in pest control offers substantial opportunities for personal and professional growth.
For available positions, please stop by our careers page!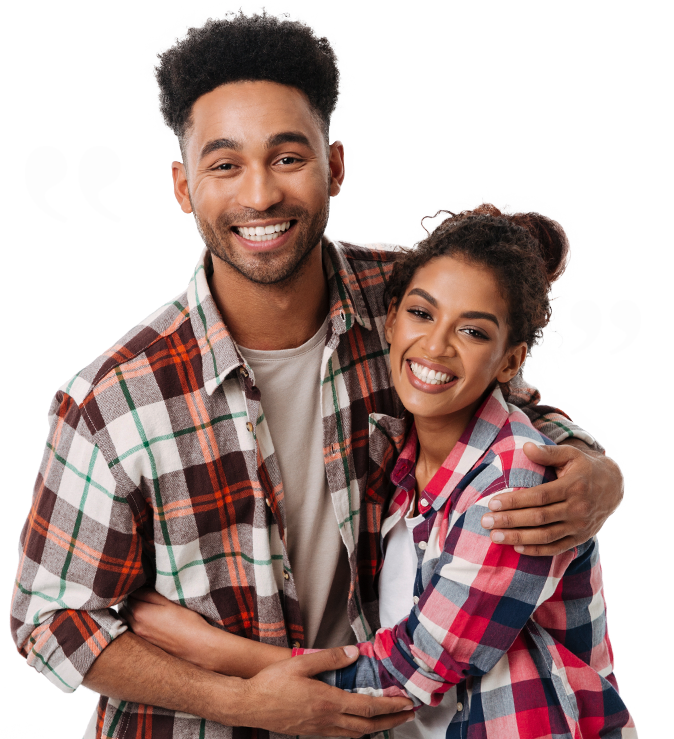 Testimonials
"Extremely professional and always on time. I was having an issue with mice and decided to call Arrow. They were able to get here next day and have an inspection. I set up with one of their monthly contracts and they were out to my home once a week continuously monitoring the situation until it was fully taken care of. I truly couldn't recommend them more."
Thomas N.
Monroe, NJ
Arrow Pest Control received an average rating of

5.0

out of

5

stars from

1380

reviews.
5.0
Read Google Reviews
Request Your
FREE

Estimate

Schedule Your No Obligation Inspection Today
Arrow Pest Control Blog
Read the latest articles & news