Professional Pest Control Solutions For Lawrenceville, NJ
To protect both the residential and commercial properties located in historic Lawrenceville, trust the local New Jersey pest control experts at Arrow Pest Control. For over 47 years Arrow has been delivering industry-leading pest control services to the people living and working in communities throughout New Jersey, including in Lawrenceville. Trust our quality pest management services to meet the pest control needs of your Lawrenceville home or business!
Active Pests In Lawrenceville, NJ
Lawrenceville, NJ Termite Control Pros
While termites do not pose any danger to people and are actually rarely ever seen, the damage that they can cause to the structure of a home is almost unmatched. To protect Lawrenceville properties from highly damaging termites, the termite control professionals at Arrow Pest Control offer a variety of services to get rid of, control and prevent termites. To begin, our professionals will perform a thorough interior and exterior termite inspection, if during the inspection of your home we discover termites or termite activity we will provide you with a termite activity report which includes:
How we will treat
Where we will treat
A cost estimate
To get rid of termites, we use America's #1 termite defense product - Termidor®. Applied along the foundation or the exterior perimeter of the structure, Termidor is effective because it comes into contact with foraging termites who then take it back to the colony belowground. The end result is not only the elimination of the termites eating away at the structure but the entire termite colony - including the queen!
To ensure that the treatment was successful, one of our highly trained pest control technicians will return 90 days after the initial service visit to inspect the property for evidence of termite activity. For homeowners in Lawrenceville, Arrow offers a one-year termite re-treatment warranty which means if there's any re-infestation (we're confident there won't be), we'll come back and treat the house.
treatment was concluded our pros will return to ensure that it was effective and that all the termites have been eliminated.
Residential Pest Control In Lawrenceville, New Jersey
Implementing a home pest control service is the best way to protect your Lawrenceville home from being invaded by common house-infesting pests, including ants, mice, and beetles. At Arrow Pest Control, we offer three residential pest control plans to choose from, providing our customers with the options needed to make sure that their distinct pest control needs are being met. Our Home Protection Plus Program (HPP+) is our most popular option and offers exceptional pest protection for your home at an affordable price. The Home Protection Plus program offers:
Year-round pest protection
3 seasonal service visits that are spread throughout the year
Coverage for more than 30 common household pests
Carpenter ant control services which provide control against carpenter, pharaoh, and acrobat ants
Free emergency service
Termite monitoring
**An initial set up fee will apply
Give us a call today to learn if the Home Protection Plus program is the best choice for your Lawrenceville home, or if one of our other highly effective residential programs (Home Protection or Arrow Premier) is a better fit.
Cockroach Control In Lawrenceville, NJ
There is absolutely nothing that is beneficial about having any pest living in your home or business, but this rings especially true for the cockroach. The cockroach's saliva and excrement contains proteins that can trigger serious allergic reactions in some people and can exasperate asthma symptoms - especially in children. Cockroaches are also responsible for carrying and transmitting disease organisms, bacteria, parasitic worms, and human pathogens; so as you can clearly see, these pests have absolutely no business living inside any Lawrenceville home or business. To keep these dangerous pests out, our professionals suggest the following prevention tips:
Seal or repair as many entry points into your home as possible
Make sure that outdoor trash cans have tightly sealed or locking lids on them
Transfer food that was purchased in cardboard or paper containers into plastic or glass containers with airtight lids
Make sure to clean out behind appliances and inside of pantries, drawers, and cabinets on a regular basis to remove grease, crumbs, and other bits of food
Reduce moisture by repairing leaky pipes, fixtures, and faucets both inside and outside of your home
However, the single best tip that we have to prevent problems with cockroaches is to put into place a year-round pest control program for your Lawrenceville property. Year-round protection provides you with the services needed to eliminate current problems with cockroaches and to put into place the preventative services needed to keep them from finding their way back inside of your New Jersey property. For help controlling dangerous cockroaches, contact the roach control professionals at Arrow Pest Control, today!
Commercial Pest Management In Lawrenceville, NJ
Through pest threat analysis, evaluation, treatment, and documentation, Arrow Pest Control's commercial pest professionals can eliminate pests and prevent their return to your Lawrenceville business. In addition to the above, we utilize the principles of Integrated Pest Management (IPM) to control pests. Through IPM we can provide effective control services using the least amount of insecticides as possible by focusing on the biological, mechanical, and cultural means of pest control. You can count on Arrow's use of innovative technology and pest control practices to provide your business with highly effective commercial pest control services that exceed industry standards. Examples of the various industries that we protect from New Jersey pests include:
Educational
Healthcare
Retail
Industrial
Food Service
Contact us today to schedule a free inspection for your Lawrenceville business.
Arrow Pest Control Is Hiring!
Looking for a rewarding career in an ever-growing industry? A profession in pest control may be right for you! Arrow Pest Control is looking for ambitious, reliable, and enthusiastic people to join our growing team. Positions are available in the office and out in the field; both require a desire to help people and of course a friendly attitude. If you're interested in learning more about Arrow, our benefits, and the open positions, please visit our career center now!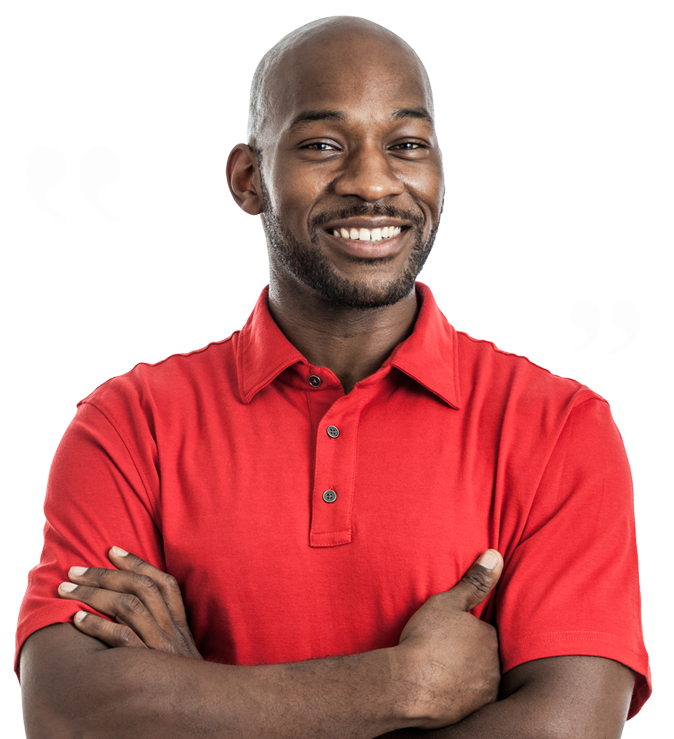 Testimonials
"We have a quarterly service plan with Arrow. They are not only focused on addressing issues they put preventative measures in place to prevent issues from happening, like looking for and sealing the places where bugs can get into the home. The team are professional, friendly, thorough and provide details about every step of their process. We have had several different technicians over the last 2 years and each follows the same process and guidelines. Definitely recommend for treatment and prevention."
Jared L.
Manalapan, NJ
Arrow Pest Control received an average rating of

5.0

out of

5

stars from

1380

reviews.
5.0
Read Google Reviews
Request Your
FREE

Estimate

Schedule Your No Obligation Inspection Today
Arrow Pest Control Blog
Read the latest articles & news