47+ Years Of Scotch Plains, NJ Pest Control Experience
Scotch Plains, NJ is located in Union County and is a place that enthusiastically meets the needs of all of its residents. Scotch Plains is 9 square miles in size and is home to quality schools, diverse neighborhoods, stunning golf courses, swimming clubs, and even an amusement park! Scotch Plains truly has what any home or business owner needs to thrive and is a place that any resident is proud to call home. Arrow Pest Control is a family-owned and operated pest control company that has built an excellent reputation within the New Jersey communities we serve, we have been dedicated for nearly 50 years to our customers and the services we provide. We continue to be dedicated to the pest control industry and to ensuring we are providing our Scotch Plains residents with the care and commitment needed to keep their homes and business free of pests!
Pests Active In Scotch Plains, NJ
Residential Pest Control Services In Scotch Plains, NJ
At Arrow Pest Control we provide all of our Scotch Plains residents with the quality pest control services needed to keep their homes free of common household pest like ants (excluding carpenter ants, pharaoh ants and acrobatic ants), spiders, boxelder bugs, earwigs, crickets, bees, wasps, stored products pests, and many more! Our three residential pest control programs allow our customers to choose a tailored program that fits their exact needs and budget.
**An initial set up fee will apply
Bed Bug Control Services In Scotch Plains, NJ
To eliminate bed bugs from your Scotch Plains property trust the experts at Arrow Pest Control, at Arrow our professionals are highly trained and understand the persistent nature of these parasitic pests. We have the variety of services needed to ensure that your property's unique bed bug infestation is completely eliminated!

Our bed bug control services include the following:
A visual inspection from one of our experienced and licensed technicians who will look for signs of bed bugs, live bed bugs, and eggs. In some cases, we may recommend a bed bug dog inspection to confirm an infestation.
A customized treatment plan which includes an initial intensive service visit, plus two follow-up visits which are completed over a six week period of time.
Upon our last visit we will perform another inspection to make sure that the complete elimination of bed bugs has occurred.
To eliminate and control bed bugs Arrow Pest Control recommends the following methods/items:
Physical removal
Thermal remediation
Chemical application
Mattress encasement
Active mattress liners
Climb-ups
Our portable bed bug heat chamber - It works to eliminate bed bugs from items that are usually just thrown out including furniture, bedroom sets, clothing, electronics, books, and other belongings.
Give us a call to learn more about eliminating and preventing bed bugs infestation in your Scotch Plains home or business!
Protect Your Scotch Plains, NJ Business From Pests
If you are looking for a pest control company that shares your vision of your commercial facility being completely pest free, then look no further, partnering with the New Jersey commercial pest control experts at Arrow Pest Control is for you! Arrow Pest Control has experience delivering customized pest control services for a wide variety of industries including:
Hospitality
Healthcare
Retail
Industrial
Food Service
Commercial Property Management
Multi-family housing units
We have the training, education, dedication, and industry leading products needed to put into place a tailored pest control programs that meets the specific needs of your commercial property and industry. With our help any current pest issues will soon be resolved and future pest problems won't be a worry.
At Arrow, our pest control experts follow the principles of Integrated Pest Management (IPM) which allows us to control pests by focusing on biological, mechanical, and cultural means of pest control, and only use insecticides in a very targeted manner, only when needed, and in the least amount possible!
Rodent Control Available In Scotch Plains, NJ
Rodents can become a huge problem for home and property owners living in New Jersey. Rodents like mice can squeeze their way into our homes or businesses through the smallest of openings (think the diameter of a pencil) and once inside despite their small size, they can cause huge problems! Mice and all rodents have continuously growing front incisors, to keep them from overgrowing they constantly gnaw on objects. When living in your home or business this means chewing through wires, pipes, drywall, insulation, flooring, furniture, books, boxes, and more!
Other problems that rodents cause in your property include:
Leaving behind trails of contaminating urine and feces.
The introduction of dangerous diseases and bacteria into your property including hantavirus.
The introduction of parasites like fleas, ticks, and mites into your home or business.
The contamination of food and food prep areas found in kitchen and pantry areas.
The loss of sleep because you can hear the pitter-patter of their feet above your ceiling or behind your walls at night.
Added stress knowing that your home or business has been invaded with rodents.
To quickly rid your home or business from any size rodent infestation, trust the rodent control experts found at Arrow Pest Control. Our experts will put into place a plan of action and completely eliminate these dangerous and damaging pests from your property. Our rodent control services are comprised of the following: inspection, population control, the determination of entry points, rodent monitoring, recommendations, and in the case of our commercial customers - staff education.
Arrow's rodent control services can be a one-time service, an on-going service, or be part of one of our year-round pest control programs! Contact us today to learn more about ridding your Scotch Plains property of rodents!
Identify Termites In Scotch Plains, NJ
The best way to know if termites have invaded your property, is not by knowing what the termites themselves look like, but rather what the signs of their presence looks like. Termites live under the ground and work mostly unseen inside of the structural wood that they are invading.
Common signs of a termite infestation include:
Seeing a temporary swarm of winged insects on your property or in your home.
Finding piles of discarded wings underneath of windows or doors, or on walkways or decks.
Noticing cracked or bubbling paint on ceilings or walls.
Finding frass (termite droppings) along the floor underneath of walls.
Wood that sounds hollow when tapped.
Mud tubes on exterior walls, interior basement walls, or in crawl spaces.
Doors or windows that do not open or close completely.
If you notice any signs of termite damage on your Scotch Plains property, contact the termite control experts at Arrow Pest Control immediately. We can quickly come to your aid and provide the services needed to completely remove the threat of termites form your property.
Job Opportunities With Arrow Pest Control In Scotch Plains, NJ
Seeking a new profession in a prosperous industry? A career in pest control may be right for you! This flourishing field is looking for enthusiastic, trustworthy and committed individuals to join the workforce. Working for a pest control company covers a variety of interests including customer service, hands-on work and biology; making it an ideal career path for many people.
Whether you're looking for an occupation as an exterminator or receptionist, a path in pest control provides ample opportunities for personal and professional growth.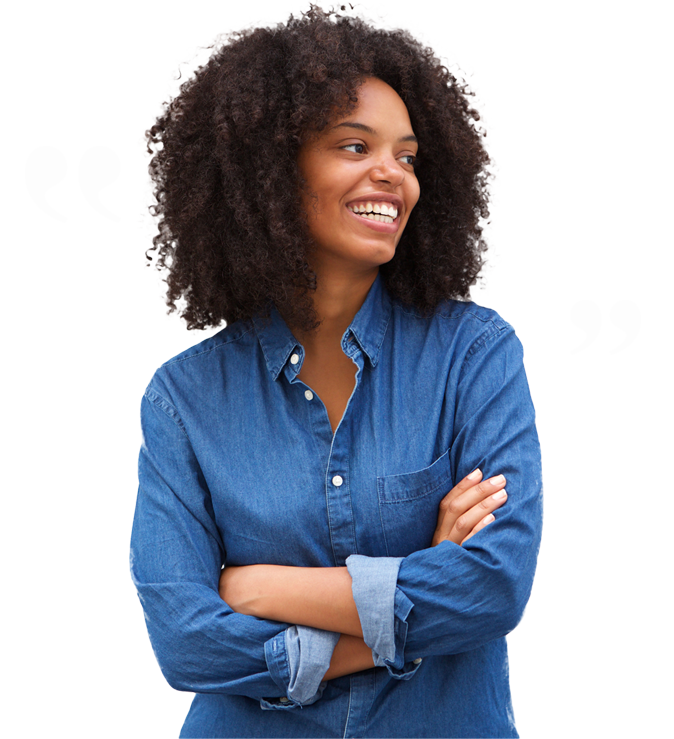 Testimonials
"Today was my first appointment with Arrow and Jason made everything seamless and efficient. Not only was he knowledgeable, he took his time explaining everything to me which proved he cared. I'm happy to have found Arrow and will continue to request Jason for my services! Thank you!"
Elena C.
Manalapan, NJ
Arrow Pest Control received an average rating of

5.0

out of

5

stars from

1380

reviews.
5.0
Read Google Reviews
Request Your
FREE

Estimate

Schedule Your No Obligation Inspection Today
Arrow Pest Control Blog
Read the latest articles & news