Superior Pest Protection For South Brunswick, NJ Homes & Businesses
With over 1200 five-star Google reviews, our New Jersey pest control company is the one to call for insect and rodent control in South Brunswick, South Amboy, and communities throughout Middlesex County. We are a locally owned and family operated company that has been delivering comprehensive pest and rodent control services since 1973; our pest control specialists are highly trained and fully licensed by the state, and we utilize the most advanced methods in pest management. If you're dealing with mice, bed bugs cockroaches, or other pests in or around your home or business, reach out to the five-star team at Arrow today!
Active Pests In South Brunswick, NJ
Residential Pest Control Plainsboro Township, NJ
At Arrow Pest Control we offer three residential pest control programs for our customers to choose from, providing customers with the options needed to make sure that their unique pest control needs are quickly met.
Our Home Protection Plus program is our most popular year-round pest control option; it offers exceptional pest protection at an affordable price.
The Home Protection Plus program includes year-round pest protection, three seasonal service visits, coverage against more than 30 common household pests, carpenter ant control services which provides control against carpenter ants, pharaoh ants, and acrobat ants, free emergency service, and our termite monitoring advantage.
To learn more about the plans highlighted above and our Arrow Premier, please visit our home pest control services page or give us a call to discuss your situation!
Cockroach Prevention & Control In South Brunswick, NJ
Knowing how to prevent cockroaches from making themselves at home inside of your South Brunswick home is important for a variety of reasons, with the most important reason being the health and safety of your family. Cockroaches carry on their legs and body dangerous bacteria, human pathogens, viruses, and parasites. All of these can mean contaminated food, food prep areas, dishes, utensils, and more as they travel throughout your house. Cockroaches will also fill your home with their feces and shed skins, both of which could trigger asthma attacks and other allergic reactions. To avoid a roach problem in your South Brunswick home our professionals suggest:
Seal up all cracks and crevices found in the foundation and exterior walls of your home.
Make sure that all exterior doors have door sweeps securely installed on them.
Vacuum and dust your home regularly; making sure not to miss the spots found behind large appliances and furniture.
Routinely remove trash from your home, placing it in an outdoor trash receptacle with a locking lid until trash pick-up day.
Wash dirty dishes daily. Prevent food from being contaminated by roaches by storing food in the refrigerator or in plastic or glass containers with tight-fitting lids.
Put into place a year-round pest control program to prevent problems with roaches and other household invading pests.
To learn more about dangerous cockroaches and how we can work together to keep them out of your South Brunswick home, get in touch with us today at Arrow Pest Control.
Commercial Pest Control In South Brunswick, NJ
Pest threat analysis, evaluation, treatment, and documentation are the tools the professionals at Arrow Pest Control use to protect your South Brunswick business from being damaged by pests. We offer the long-term pest control solutions needed to not only get rid of current pest problems but to stop the pests from returning in the future.
Arrow has experience protecting a wide variety of industries from pests including education, hospitality, retail, healthcare, food service, industrial, and more. At Arrow Pest Control we utilize the principles of Integrated Pest Management (IPM) to control pests.
Through IPM we control and prevent pest problems by focusing on biological, mechanical, and cultural means of pest control, not just solely with the use of pesticides. Our professionals have a deep understanding of the pests we treat and how to effectively remove them from your New Jersey facility.
To request your free commercial estimate for your South Brunswick business, give us a call today!
South Brunswick, NJ Pest Control Pros On Identifying Bed Bugs
Learning how to identify bed bugs is the first step to winning the battle against this very persistent parasitic pest. The adult bed bug is typically the stage of development that is most easily able to be identified by homeowners. Adults bed bugs:
Grow to between 3/16th and 1/4 of an inch in length
Have an oval-shaped, flat body
Have bodies that will swell and become more elongated after feeding
Are brownish-red in color before feeding, turning more purplish red in color after feeding
Produce a "musty" smell from glands located on their body
If you spot bed bugs or signs of their presence, which may include finding blood spots or dark streaks on mattresses, box springs, linens, and pillows, contact Arrow Pest Control immediately. We will provide the highly effective services needed to completely eliminate an infestation from your South Brunswick property. For more information about our South Brunswick bed bug control services, contact us today!
Job Openings In South Brunswick, NJ
Seeking a career in an ever-expanding field? A profession in pest control may be right for you! Arrow Pest Control, based out of Morganville, New Jersey is looking for ambitious and hard-working individuals to join our team servicing homes and businesses in several New Jersey counties including Mercer.
Whether you're looking for a career as a pest control technician or customer service representative, a future in pest control offers ample opportunities for personal and professional growth.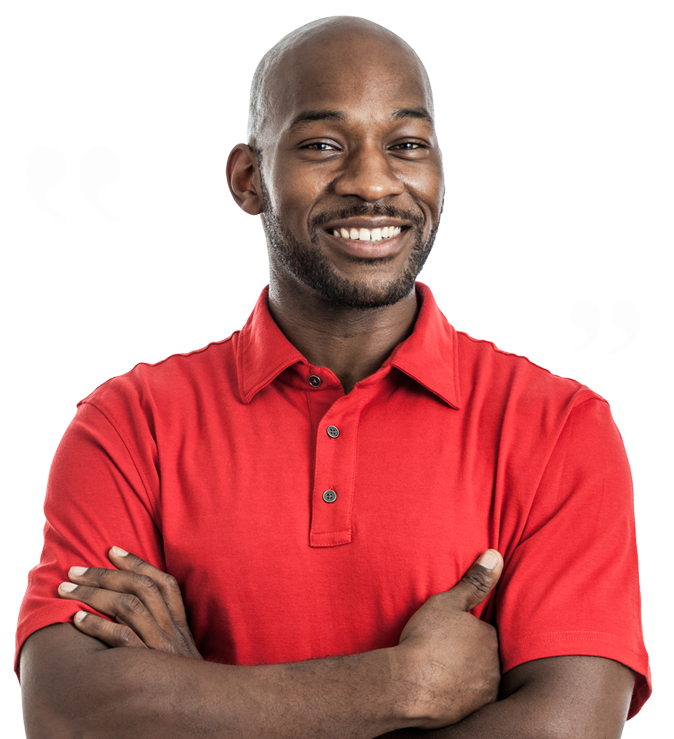 Testimonials
"I have a service plan with Arrow and use them quite often. Never disappointed, always friendly and knowledgeable and come right out and address the matter. I wouldn't hesitate to recommend them at all."
Jeffrey K.
Marlboro, NJ
Arrow Pest Control received an average rating of

5.0

out of

5

stars from

1380

reviews.
5.0
Read Google Reviews
Request Your
FREE

Estimate

Schedule Your No Obligation Inspection Today
Arrow Pest Control Blog
Read the latest articles & news